An elite group of climbers who have conquered the world's highest and riskiest peaks—peaks that rise above 8,000 meters (26,246 feet)—known as the 8000ers. K2 (known as Karakoram), located on the Pakistani-Chinese border and about 800 feet shorter than Everest, has the highest death-to-ascent ratio. In 2008 K2 disaster, inadequate planning, poor communication, and unfavorable weather led to the death of 11 climbers in a single day.  
Before the K2 disaster nearly 200 climbers descended on K2's base camp in 2008
Professional climbers consider the ascent as being far more challenging than Mount Everest. K2 is regarded as one of the world's toughest climbs and has claimed the lives of around 80 climbers. And barely 300 people have attempted to climb K2, compared to over 4,000 who have tackled Everest.
Everest has had its fair share of deaths as well, read more about it: Death on Everest: What happens to the boddies?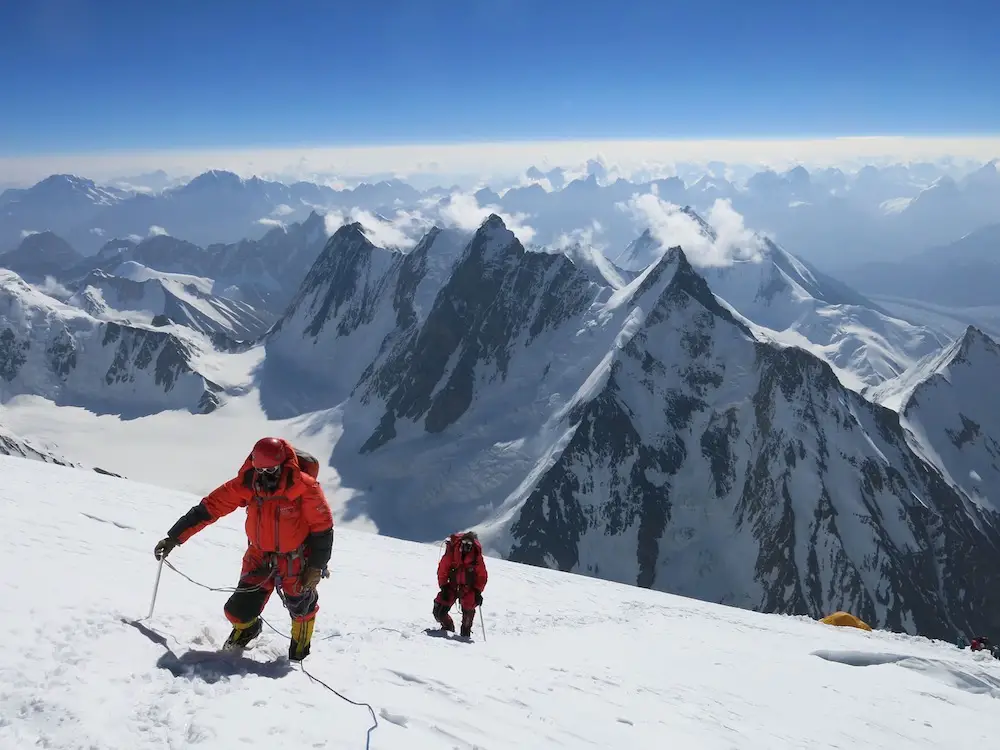 Nearly 200 climbers from around the world descended on K2's base camp in 2008 to attempt the ascent. Each party planned to ascend in turn to avoid congestion on the path, spacing out their ascents. The best months to climb K2 are typically June through August. Climbing is impossible in all but the warmest temperatures due to extreme weather.
A team of 25 climbers from the US, France, Pakistan, Italy, Serbia, the Netherlands, and South Korea, including Sherpas and high-altitude porters, set out from Camp 4 on August 1st. After spending the previous days ascending to the camp, located at about 7,800 meters (25,000 feet), they left to complete the last leg of the ascent. Even though each group had prepared for the peak separately and spoke their own language, they joined together for the last step.
That was the plan, at least.
Lack of communication and poor planning contributed to the 2008 K2 disaster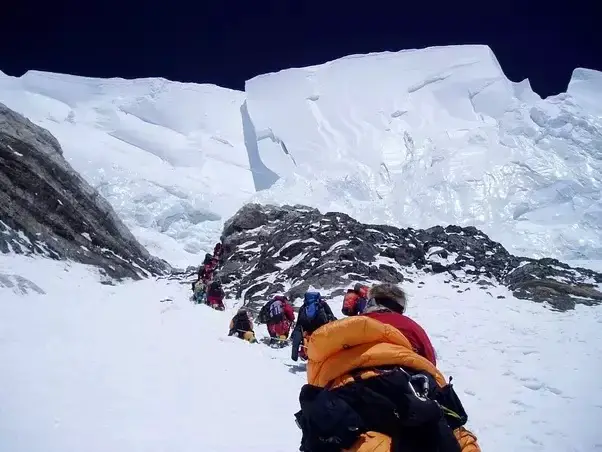 A nine-person "trail-breaking group," made up of members of several climbing teams, was in charge of laying the fixing ropes along the route that would allow climbers to reach the summit safely.
However, they stumbled across the route late. Additionally, they didn't pack enough rope to adequately prepare for the Bottleneck, a treacherous section of the climb characterized by a small, rocky road and steep slopes. A serac, or block of glacial ice, hovers over the Bottleneck and could, at any time, collapse on climbers. The essential strategy is to spend as little time as possible under the serac, as Norwegian climber Lars Nessa outlined in his book "The Summit."
As the trail-breaking squad made their way toward the Bottleneck, it became clear that they had started repairing rope way too early in the course, leaving insufficient rope for the most challenging aspects of the climb. Climbers had to walk back down the trail to gather rope to proceed forward, which brought the group of 25 to a halt.
Misstep and oxygen deprivation led to the death of climbers in the K2 disaster
The party was traversing the Bottleneck at around 4 p.m. when Dren Mandic, a climber from Serbia, lost his balance and fell. He fell down the mountainside and skidded to a stop as climbers watched. Mandic stood up for a split second before falling back down. It was too late when several of his Serbian colleagues tried to assist him. Mandic was already dead.
The second fatality happened when they were attempting to transport Mandic's body. The Pakistani high-altitude porter Jehan Baig, who the French crew had hired, started acting erratically and appeared to be suffering from oxygen deprivation. He slipped and died as a result.
Although tragedy had already hit, the teams pushed on. The remaining climbers made the decision to move forward in the direction of the peak. However, a ridge of ice fell on them while descending in the dark, killing a climber from Norway.
A ridge of ice fell and killed a Norwegian climber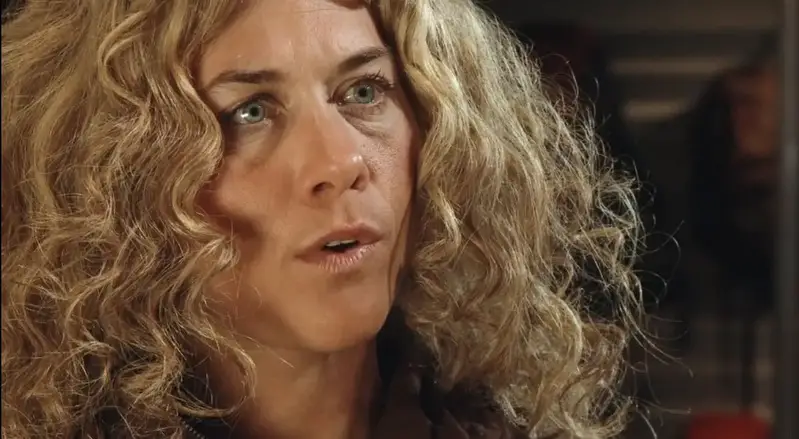 Around 4:30 p.m., the first group of climbers arrived at the summit. Hours passed as they rejoiced one by one, reaching the summit of K2. At around 7:30 p.m., Italian climbers Marco Confortola and Irish climber Ger McDonnell were the final ones to leave the peak. They would return to Camp 4 in the dark due to the delayed start. 
On their way back down via the Bottleneck at 8:30 p.m., a group of Norwegian climbers was stopped in their tracks when a piece of the serac fell on them, dislodging and cutting off the fixed lines that had been set up to assist them. Rolf Bae of Norway, a climber, lost his footing as the group was engulfed in the thick, sharp ice. Bae's teammate Lars Flat Nessa and his wife Cecilie Skog stood helplessly by as he died in the fall.
While some skilled climbers managed to free solo their way down in the dark, less professional climbers who had relied on guides to get them up the mountain were left stranded without the ropes. A group of five Korean climbers was forced to wait in the Death Zone for help after being trapped in the snagged ropes.
Cas van de Gevel and Hugues D'Aubarede, attempted an unroped nighttime traverse of the Bottleneck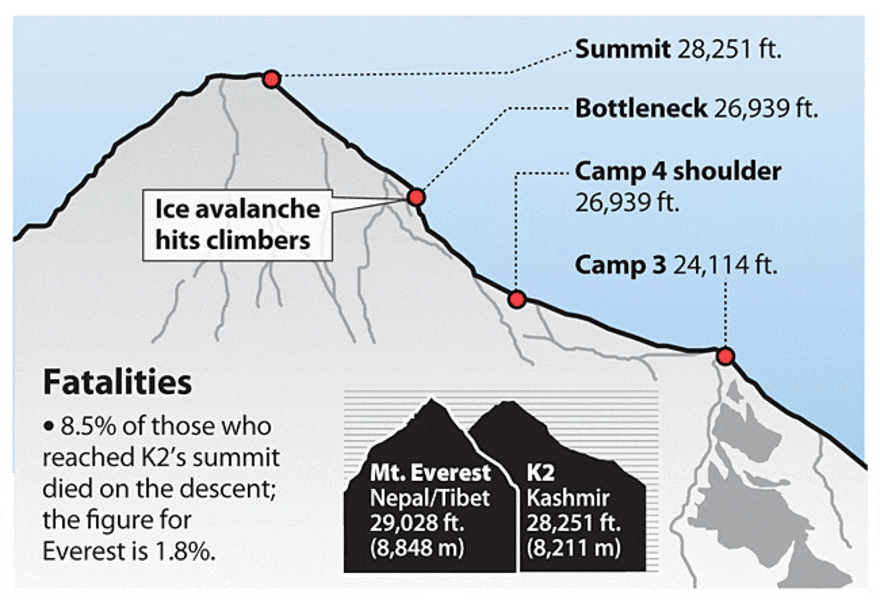 Although it is dangerous to reach K2, most fatalities occur when people descend from the peak. This is also what occurred in the 2008 K2 disaster. One in four climbers who reach the top of K2 do not make it down alive. This is because prolonged exposure to the "Death Zone" can result in climbers experiencing severe hypoxia. Victims may become extremely disoriented and confused as the body breaks down due to oxygen deprivation. 
This is exactly what happened to D'Aubarede. As Van De Gevel and D'Aubarede left the peak, D'Aubarede told Van de Gevel to lead the way because of his sluggishness. After Van de Gevel took the lead, he turned around, noticing that his companion had vanished. His fellow climber had fallen off the mountain's edge to his death.
On August 2, two sherpas were dispatched back up the mountain to assist the Koreans
In the Death Zone, above the Bottleneck, several Korean climbers and their Sherpas were still stranded and awaiting rescue. The leader of the Korean team gave the order for two more Sherpas, Tsering and Pasang Bhote, cousins, to rescue them.
McDonnell and Marco Confortola spent hours trying to free the knotted Korean climbers. At the same time, they were unaware that several Sherpas were making their way back up to the Bottleneck with the same objective.
After some time, Marco started to descend the mountain out of worry about his own oxygen shortage. McDonnell stayed with the Koreans and, at one point, started climbing upwards. This would be the last time anyone saw Mcdonnell alive.
A huge chunk of the ice ridge fell and killed more climbers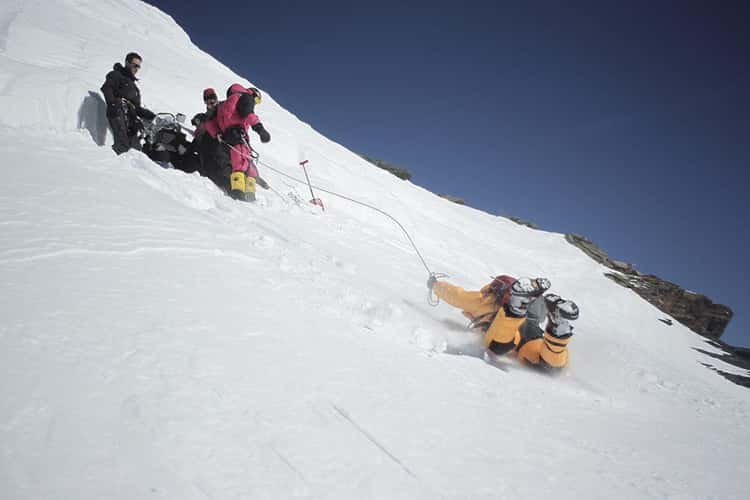 Tsering and Pasang reached the Korean climbers in the early afternoon after they had spent the previous night in the Death Zone with their cousin Jumic Bhote. 
Tsering stayed behind with one of the Koreans, who was too badly hurt to continue the hike. Pasang and Jumic led the two other Koreans as they moved toward the Bottleneck. Unfortunately, another sizable piece of the serac fell as they slowly descended, pelting the four individuals with ice and snow.
Later, Tsering described how horrifying it was to witness his brother and cousin die by falling to their deaths in the commotion.
2008 K2 disaster aftermath: 11 lives lost and severely injured climbers
The 2008 K2 disaster resulted in deaths as well as severe injuries. After being rescued by helicopters, climbers Wilco van Rooijen of the Netherlands and Marco Confortola of Italy both suffered from severe frostbite and lost toes.
Rooijen recounted the incident and said, "there were so many occasions when I believed I saw a climber and thought I heard voices, but I realized there couldn't be anybody there." "It was a scary moment when I knew I was reaching my limits. I was thinking that nobody knows where I am and that they won't be returning."
Other climbers would also recount that even though responsibilities were split, some teams did not follow through on their promises. Various groups either failed to fix ropes or bring supplies to Camp 4. The deals that were made failed, and lives were put in danger.
Eleven men in total, including Hugues d'Aubarède from France, Ger McDonnell from Ireland, Dren Mandic from Serbia, Rolf Bae from Norway, Jimc Bhote and Pasang Bhote from Nepal, Jehan Baig and Karim Meherban from Pakistan, Park Kyeong, Hwang Dong, and Park Hyo from Korea, died in the 2008 K2 disaster over a span of 24-hours.
Many people questioned how they could have abandoned so many of their fellow climbers on the treacherous slopes of K2. With many critics getting angry that they did so, the climbers asked, if you were faced with such a difficult task and knew you would die doing it, consider – what would you do?
The Himalayas are no stranger to disasters. If you are curious about another incident high in the mountains, then make sure to check out my blog on the Annapurna Circuit Disaster: How 43 Climbers Died.
FAQs: 2008 K2 Disaster
Below are the most frequently asked questions about the 2008 K2 Disaster:
1. How did 11 people die in the 2008 K2 disaster?
Eleven people died in K2 after an ice avalanche destroyed a fixed rope climbers used to reach the summit and oxygen deprivation. The climbers' tragedy was also caused by inadequate planning and communication from the beginning.
2. Who died in the 2008 K2 disaster?
11 men died in the 2002 K2 disaster: Hugues d'Aubarède from France, Ger McDonnell from Ireland, Dren Mandic from Serbia, Rolf Bae from Norway, Jimc Bhote and Pasang Bhote from Nepal, Jehan Baig and Karim Meherban from Pakistan, Park Kyeong, Hwang Dong, and Park Hyo from Korea.
3. Is K2 harder than Everest?
Although the Everest peak is higher in elevation, K2 is thought to be a considerably more challenging and deadly ascent because of its harsher weather and steeper gradients.