By all means, Rajasthan is a truly royal state. Known as the Land of Kings, Rajasthan is a state in India that boasts rich cultural and historical significance. It entices hundreds of thousands of people from around the globe each year to witness it's fascinating sights and experiences. 
Its delightful attractions include rich food, famous palaces and forts, and heritage sites. Not only renowned for its forbearing beauty and heritage but Rajasthan is also known for its exciting things to do. Whether you're a culture enthusiast, an adventure freak, or a history buff, Rajasthan has something in store for everyone.
Top 11 Things to do while visiting Rajasthan:
If you plan to visit Rajasthan, you're in for a treat! This vibrant state in northern India has a rich cultural heritage and countless exciting experiences to offer. From exploring famous palaces in Jaipur, to eating local cuisine until you can't eat any more, Rajasthan is a paradise for travelers seeking the best things to do in the region. 
Here are the top 11 things to do while visiting Rajasthan that you don't want to miss:
1. Experience the grandeur of Rajasthan's historic forts and palaces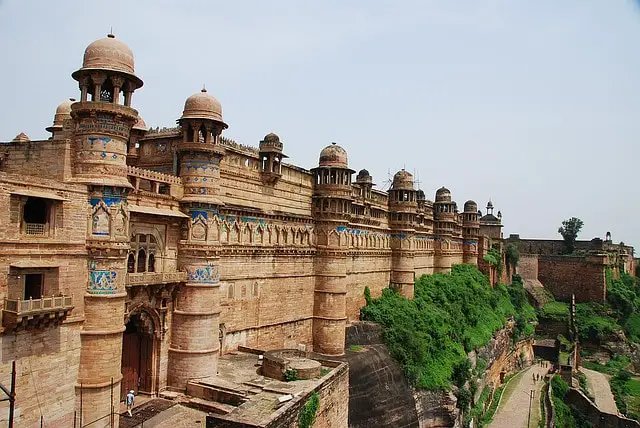 Rajasthan's reputation as India's royal state is well-deserved, thanks to its impressive array of historic forts and palaces. From Mehrangarh Fort and Umaid Bhawan Palace in Jodhpur to Amer Fort, City Palace, Jal Mahal, and Hawa Mahal in the Pink City of Jaipur, there are plenty of picturesque and magnificent structures to marvel at. 
These landmarks attract tourists for their architectural grandeur, royal aura, and glorious past and the panoramic vistas they offer of the surrounding areas.
2. Admire the stunning lakes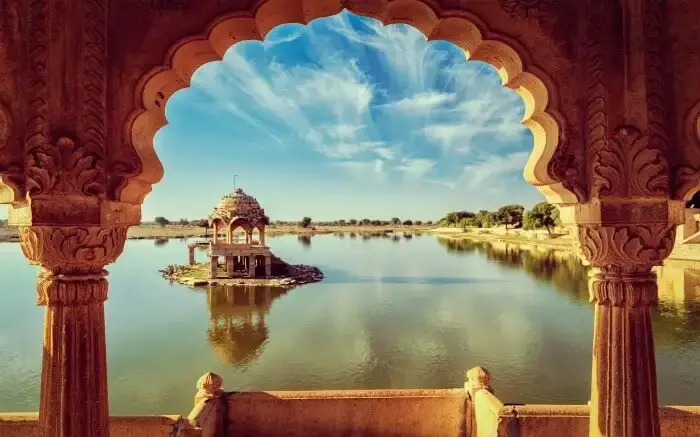 Although Rajasthan is known for its deserts, the state is also home to several picturesque lakes that offer panoramic boat tours, showcasing spectacular views of temples, ghats, and palaces along their shores. Additionally, it will give you a chance to take in the lush green hills in the background while you relax. 
Among the most breathtaking are Lake Pichola in Udaipur, Man Sagar Lake in Jaipur, and Pushkar Lake in Pushkar.
3. Exploring the Temples
The royal state of Rajasthan is a spiritual hub dotted with temples that showcase unique history and architectural charms dating back to the 8th and 11th centuries. These religious structures draw thousands of visitors every year. 
Don't miss out on the most noteworthy ones, including the Brahma temple in Pushkar, Dilwara temple in Mount Abu, Eklingji temple Kailash Puri in Udaipur, Govind Dev Ji temple in Jaipur, Mehandipur Balaji temple in Dausa, and Karni Mata temple in Bikaner.
Just as India is famous for its temples scattered throughout the country, so is Nepal! If you plan on visiting both countries, and love taking in the culture and religion at a temple, then make sure to check out my blog covering famous temples in Nepal!
4. Observe the Wildlife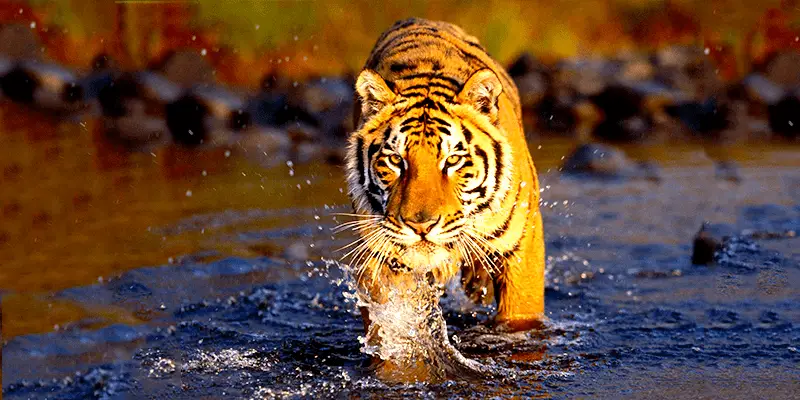 Wildlife enthusiasts and nature lovers will find themselves in paradise in Rajasthan. The state boasts several beautiful sanctuaries and national parks that house a diverse range of incredible wildlife. 
Some of the best places to witness the flora and fauna and immerse in nature include Ranthambore National Park in Sawai Madhopur, which is renowned for its tiger population. Additionally, Sariska Tiger Reserve in Alwar, which is home to a significant number of Royal Bengal Tigers, and Keoladeo National Park in Bharatpur, which hosts a large number of migratory birds are popular things to do in Rajasthan as well!. 
Tourists can sign up for organized safari tours in these parks to observe the mesmerizing creatures up close.
5. Receiving Blessings at Ajmer Sharif Dargah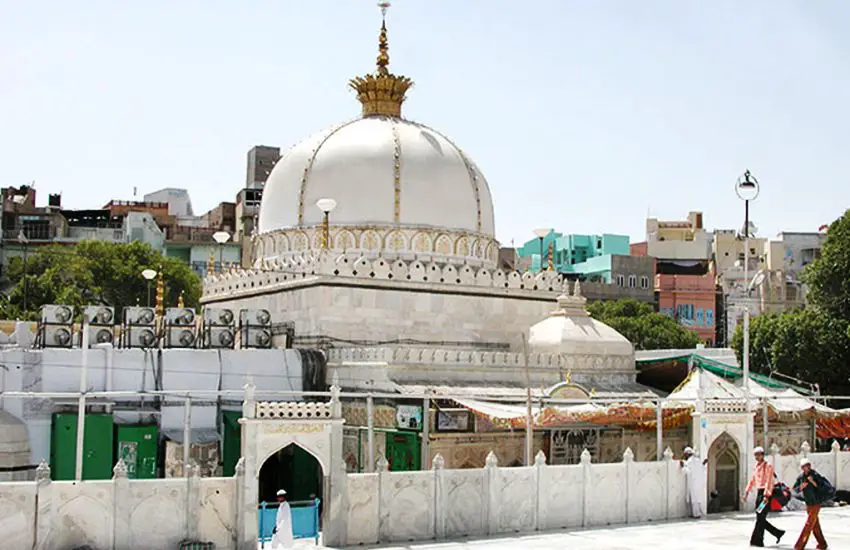 A visit to Rajasthan wouldn't be complete without paying homage to the holy shrine of Ajmer Sharif, the final resting place of Sufi Saint Moinuddin Chisti. 
This sacred shrine exudes spirituality, serenity, and harmony and welcomes people of all religions and faiths seeking blessings and peace of mind. The enchanting interior features a series of massive silver doors leading to the courtyard, where the gold and marble-plated tomb of the Sufi saint is located.
6. Take part in outdoor adventure activities!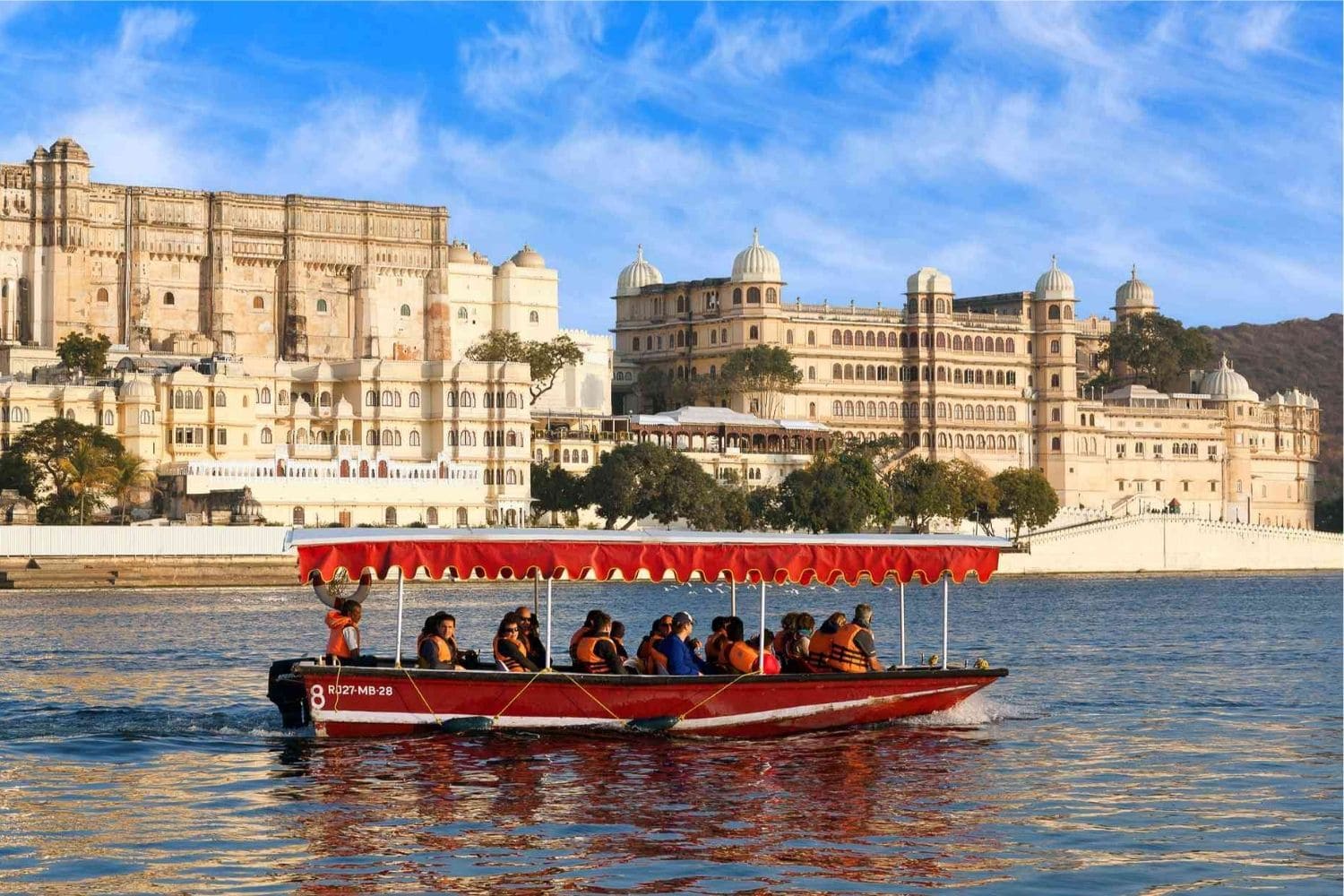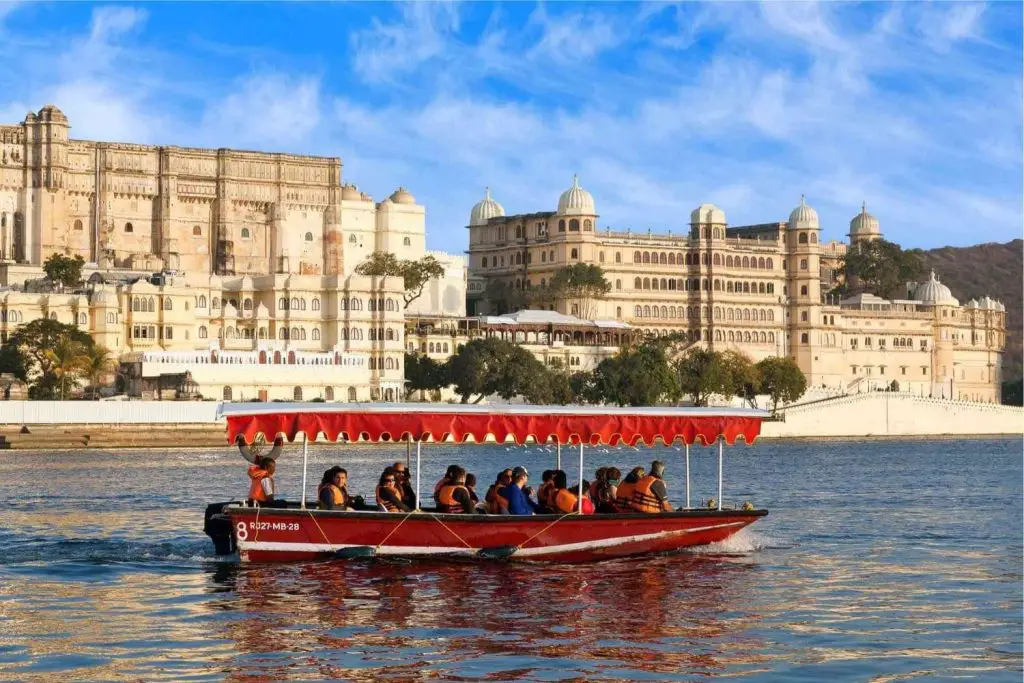 Rajasthan is a haven for adventure seekers with a wide range of exciting activities to choose from. You can enjoy speed boating on Fateh Sagar Lake in Udaipur, trekking in Alwar and Mount Abu, hot-air ballooning in Pushkar and Jaipur, dune bashing in Jaisalmer, elephant rides at Amer Fort in Jaipur (riding elephants is not good, so I suggest not doing this.. But to each its own!), and zip lining at Mehrangarh Fort in Jodhpur. 
Also If you have more time, cycling around the Jaipur is a fantastic way to explore its historical and cultural treasures and rural pockets – Just keep in mind that it gets extremely hot during the summer months and might be difficult to do. If you want to bike, its better to come in the coller months!
There are an array of fun activities to satisfy any adventure seeker. Just make sure to shop around for prices first, so you can ensure you're getting the best offer! 
7. Discover hidden off-the-beaten-path gems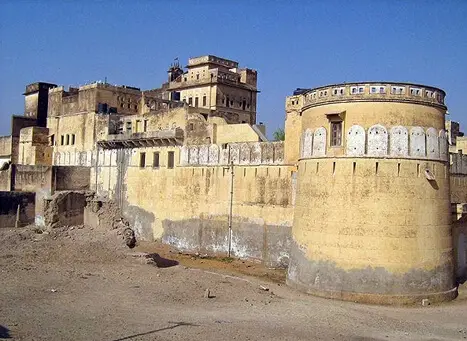 Exploring off-the-beaten-path destinations in Rajasthan is a great way to uncover hidden treasures in the Indian State. You can visit the 13th-century Barmer town known for its rich craft, Banswara surrounded by tribal folklore, the 17th-century fortress of Rawla Narlai, Mahansar famous for its 18th-century built haveli with golden leaves and beautiful paintings, or Pali and Bishnoi villages that promote rural tourism. 
There are countless small traditional destinations to discover around Rajasthan. If you are looking to really immerse yourself in the culture of the area, talk to a local tour guide to find out the best places near you to go! I personally love these places as they will enthrall you with their unique beauty and intriguing tales of a bygone era.
8. Indulge in authentic Rajasthani cuisine at Chokhi Dhani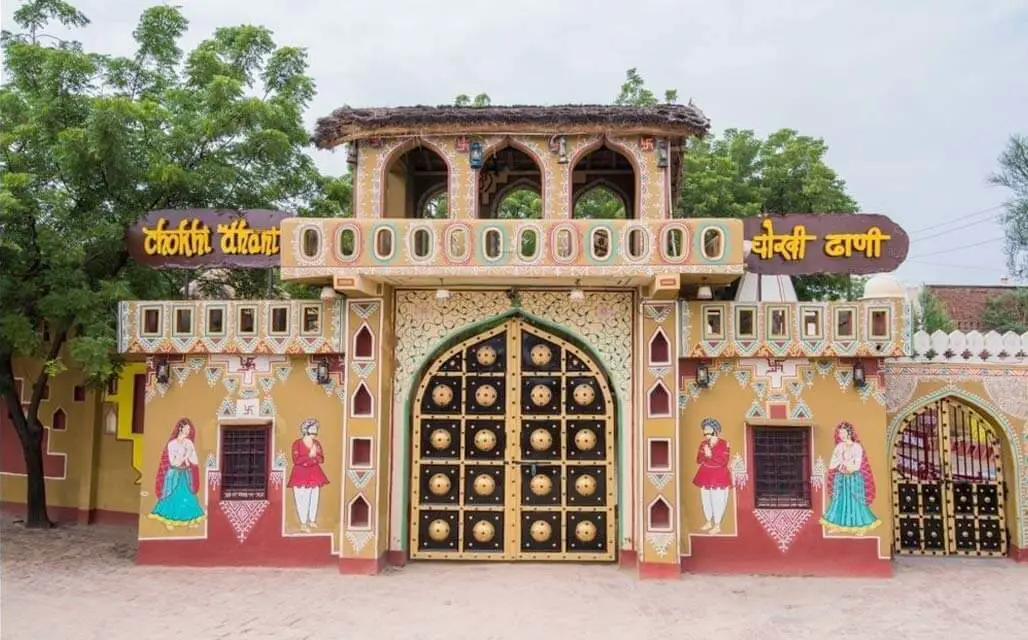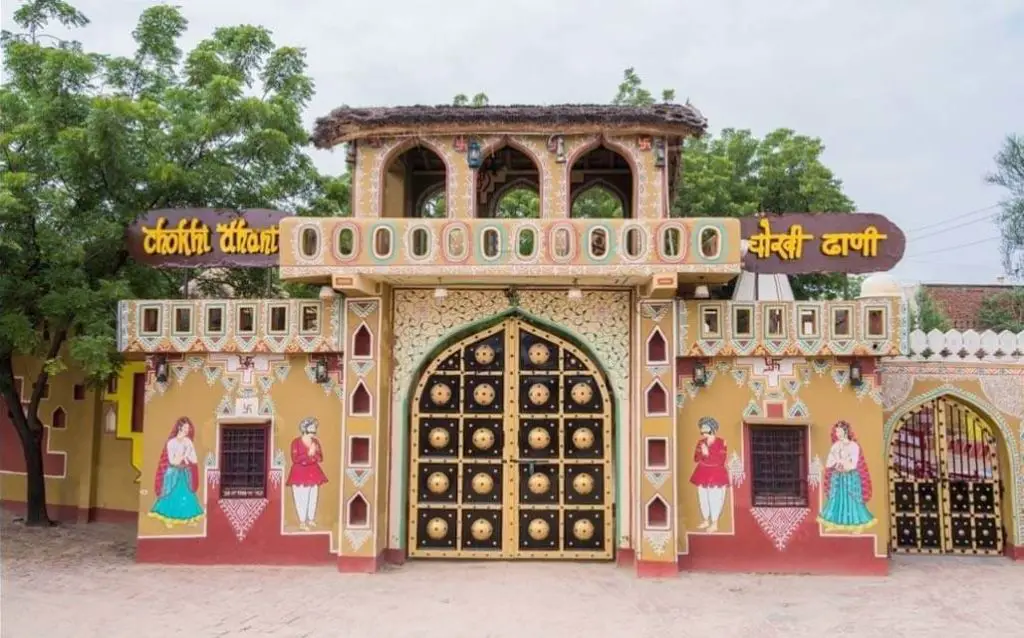 Food is the most important part of any vacation! Indulging in local cuisines is one of my favorite ways to get to know an area, as well as talk to locals about the culture and traditions of the area!
Chokhi Dhani is one of the best places to do just that. Apart from serving proper Rajasthani food, it offers traditional entertainment like folk dances, cultural performances, acrobats, etc. The warm hospitality and regal vibe make for a truly special atmosphere.
Don't leave Rajasthan without trying one of these five dishes!
Dal baati churma
Laal maans
Ker sangri
Raab
Ghevar
9. Shop at vibrant bazaars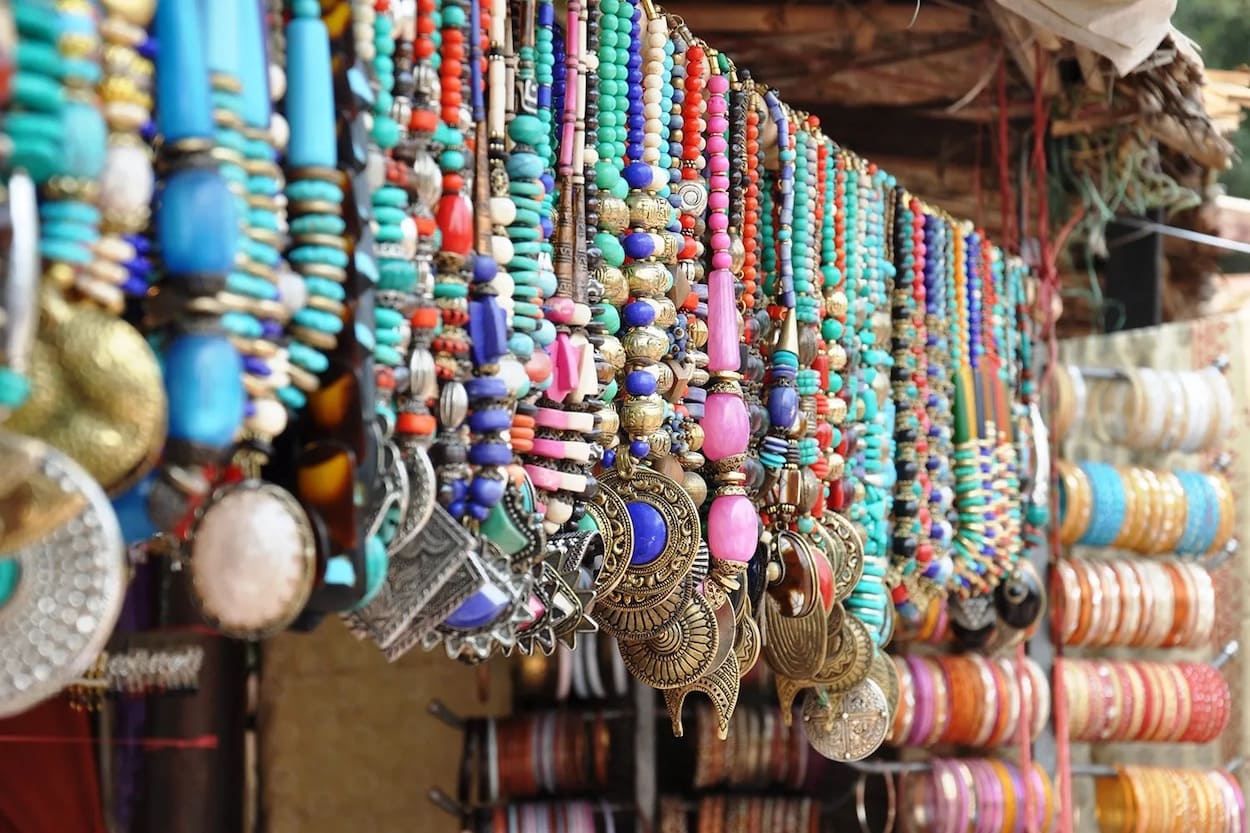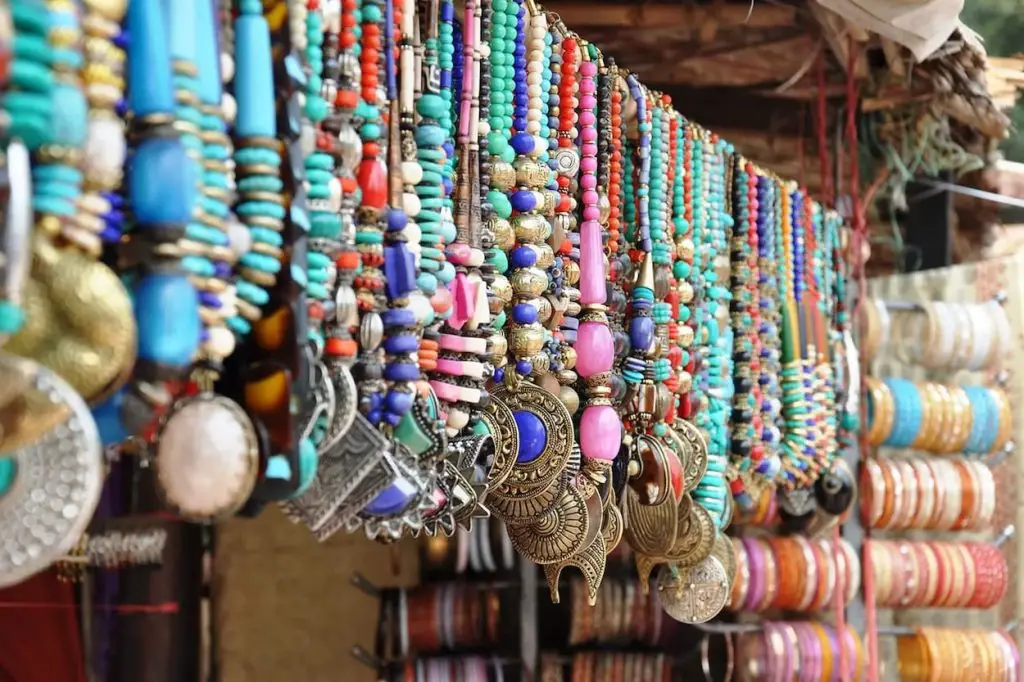 I'm not much of a shopper, but I always recommend not to miss out on any of the colorful shopping experiences. Each city in Rajasthan is brimming with bustling bazaars that provide a glimpse into local life and culture and where you can buy authentic traditional items at reasonable prices. 
For classic Jaipuri ornaments, visit the Johari Bazaar in Jaipur; for traditional wear and souvenirs, head to Sadar Bazaar in Jaisalmer; and for bandhani fabric and traditional jewelry, check out Bada Bazaar in Udaipur. For a full run down of best places to shop, check out my roundup of shopping in Jaipur!
If you have been to any South Asian country then you know the importance of negotiating and bargaining for things! If you do decide to shop, make sure what you are buying is authentic and you are paying a fair price for it!
10. Experience the Vibrancy of Festivals and Fairs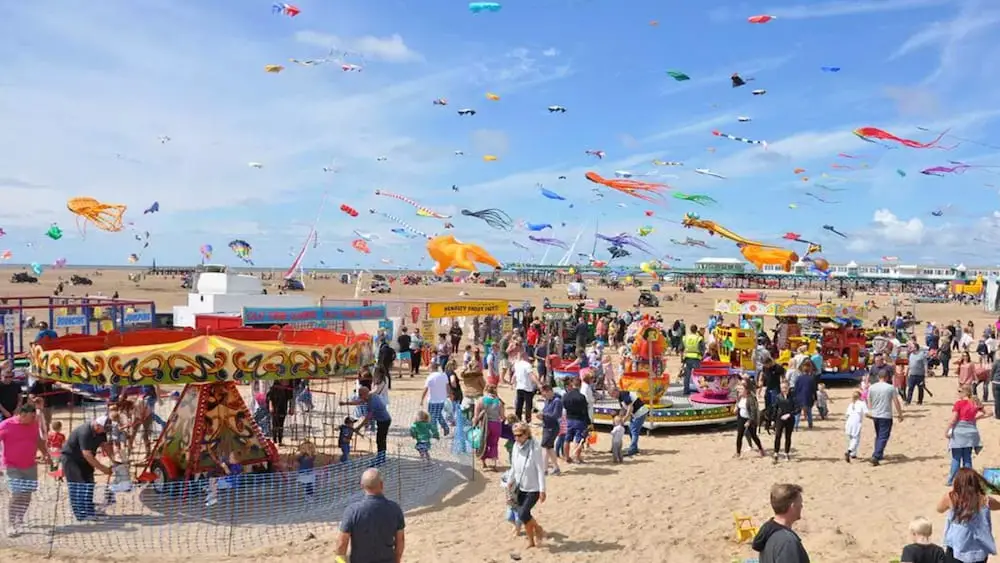 Rajasthan is the perfect destination for those who appreciate and love different cultural celebrations and traditions. The state hosts numerous exciting festivals and fairs that offer a glimpse into its rich cultural heritage. 
Some of the must-attend events include the International Kite Festival celebrated in January around Makar Sankranti in Jaipur and Jodhpur, the Pushkar Camel Fair held in November in Pushkar, the Elephant Fair in March in Jaipur, the Urs festival from the 1st to 6th day of Rajab in Ajmer, and the Magnetic Fields Festival in December in Alsisar. 
Participating in these festivals and fairs is an excellent way to immerse oneself in the state's vibrant cultural atmosphere.
11. Visit Jaipur's Renowned Museums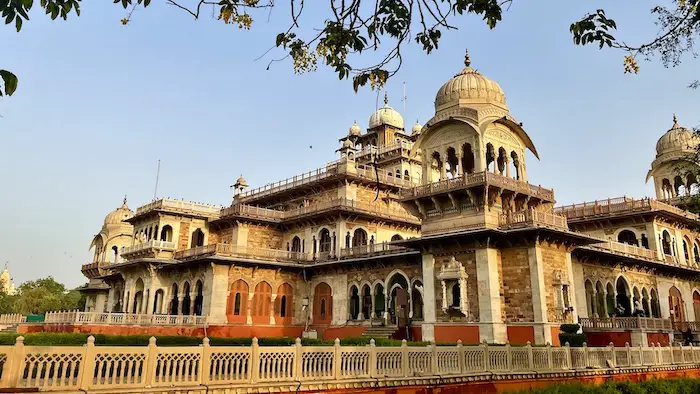 Experience the vibrant tapestry of history and culture at Jaipur's best museums, beckoning travelers to embark on an exhilarating journey through time. Scattered around Jaipur, these repositories of knowledge hold treasures that will ignite your imagination and leave you awestruck.
For example, you can step into the majestic Albert Hall Museum, a mesmerizing architectural marvel that houses an awe-inspiring collection of artifacts, showcasing the rich heritage of Rajasthan. It was built in the late 1800s and is home to a 2,300 year old mummy from Egypt!
Another favorite of mine is the Anokhi Museum of hand printing, an ode to the age-old art of block printing. Witness the meticulous craftsmanship behind the vibrant textiles and delve into the history of this traditional art form, as artisans bring it to life before your very eyes.
Jaipur's museum scene is a kaleidoscope of wonders, inviting you to delve into the city's glorious past. So pack your curiosity and embark on an adventure that will leave you enriched and inspired. Explore these remarkable institutions and uncover the secrets that have shaped Jaipur into the cultural gem it is today.
Top 11 Things to do in Rajasthan: Unique Places to Visit
These are 11 of my favorite things to do while visiting Rajasthan. If you ever get the chance to visit this historic state in India, make sure to take full advantage of it! Rajasthan has a little of something for every type of tourist to do. Weather you enjoy culture and heritage, or you are a foodie looking for the best things to eat, you will find it in Rajasthan!
FAQs: Things to do in Rajasthan, India
Below are some of the most frequently asked questions regarding the best things to do while visiting Rajasthan!
1. What do people do in Rajasthan?
Rajasthan offers a wealth of attractions, including lavish Havelis, nature reserves teeming with wildlife, and delicious cuisine. Moreover, the state boasts a plethora of thrilling and enjoyable experiences, ranging from zip-lining and flying fox rides to wildlife safaris and hot-air balloon flights.
2. Which is the best month to visit Rajasthan?
While Rajasthan draws visitors all year round, the ideal time to visit is from November to February, during the cooler winter months when the heat is bearable. However, it's worth noting that December and January can bring drastic fluctuations in temperature between daytime and nighttime.
3. What is Rajasthan best known for?
Renowned for its ancient hill forts and majestic palaces, Rajasthan is considered one of the top tourist destinations in the world for palace-related tourism. Among these are the Umaid Bhawan Palace, the largest royal palace in Rajasthan and one of the largest private residences in the world.