Helicopters are capable of making routine landings at Everest Camp 2, situated at an elevation of 21,000 feet (6,400 meters), for the purpose of transferring and evacuating climbers. Beyond this altitude, the air becomes too thin. Resulting in reduced air density, which can impede a helicopter's ability to generate sufficient lift. Making it difficult for a pilot to conduct a rescue mission for stranded or injured climbers.
Highest Helicopter Rescue on Everest
The highest helicopter rescue on Everest took place in 2013, and was performed at 7,800 meters (25,590 feet). Maurizio Folini a pilot for Fishtail Air, used an AS 350 B3 helicopter to rescue the injured Sudarshan Gautam a Nepali-Canadian climber on the 21st of May.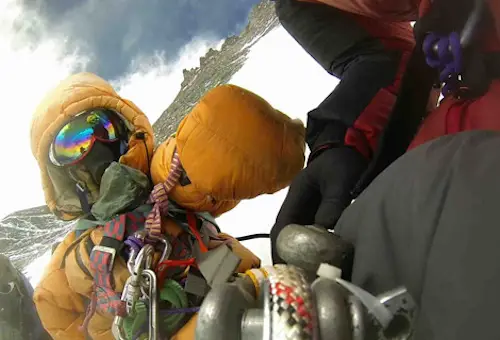 The previous record for highest rescue ever took place on April 29, 2010. In which a daring 'Human Sling Operation' was conducted on Mount Annapurna. It was carried out at an altitude of 6,900 meters by Fishtail Air and Air Zermatt.
It is important to note that there are contradicting stories about the height of the rescue. Fishtail Air, the organization that performed the high altitude helicopter rescue out, cites 7,800 meters as the altitude. On the other hand, Rock and Ice claims the altitude was only 7,000 meters.
Other Notable Helicopter Rescues on Everest:
In June 2021, a climber was rescued by helicopter from Everest's Camp 2. The video below shows the helicopter landing and taking off after the rescue.
Following the April 2015 earthquake in Nepal, three helicopters performed nonstop rescues of 140 climbers from Everest's Camp 1. Multiple trips had to be used as the small Eurocopters could only take 2-3 people at a time.
1996 Everest Disaster Helicopter Rescue: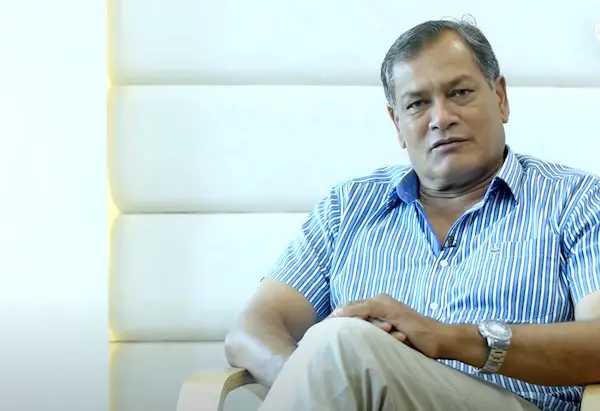 During the 1996 Everest Disaster, Madan Khatri Chhetri acquired international acclaim by achieving the highest helicopter rescue in world history at the time. Madan flew a French-made B2 Squirrel helicopter way beyond its recommended limits to a height of 6,400 meters. He did so to save injured American climber Beck Weathers and Taiwanese climber Makalu Gau.
Madan KC was celebrated for his achievement. Not only for the highest rescue by helicopter at the time, but performing it twice in the same day. However, rescues by helicopter at Camp II of Mount Everest are becoming more frequent. 
How Often Do Helicopter Rescues on Everest Take Place?
During an interview with NPR in 2012, Nick Heil stated that during the peak climbing season on Everest, you can see four to five helicopters at Everest Base Camp in a single day.
He noted that this may not be the norm, but the number of flights was increasing. This is also echoed with the most recent report from Global Rescue, a leader in high altitude helicopter medical evacuations. I have summarized the Information regarding the number of helicopter rescues performed in 2022 on Everest. The information comes from Global Rescue's Mission Briefs: April 2022 edition. In total at least eight helicopter rescues on Everest were conducted by Global Rescue in 2022.
Helicopter Rescues Conducted On Everest in 2022 By Global Rescue:
Skin Infection and Swelling: A member developed a skin infection and massive swelling on the leg due to an abscess near the prosthetic limb attachment. AMS symptoms also emerged. Global Rescue recommended and executed a helicopter evacuation for medical evaluation.
HAPE and HACE at Camp 1: A member from Japan displayed lethargy, shortness of breath, chest tightness at Camp 1. Oxygen support was provided before an airborne medical evacuation to a nearby hospital.
Optic Disc Edema at Base Camp: A member from the U.K. experienced blurred vision and eye pain at Mount Everest Base Camp. An airborne evacuation was recommended, and a helicopter transported the member to a hospital for evaluation.
Low O2 Levels at 17,598 Feet: A member at Mount Everest Base Camp suffered from shortness of breath with oxygen saturation levels dropping to 50%. Supplemental oxygen was provided, followed by a helicopter evacuation to a hospital.
HACE near Camp 2: Two days before reaching Camp 2, a member displayed AMS symptoms, including shortness of breath, headache, dizziness, blurred vision, and unsteady feet. After oxygen support and medication, an airborne evacuation was activated to Lukla.
Severe AMS at Base Camp: A member from Mexico battled severe altitude sickness at Mount Everest Base Camp. A helicopter evacuation transported the individual to a hospital.
Kidney Problems at Camp 2: A member from the U.K. experienced difficulty urinating, decreased body temperature, labored breathing, and low oxygen saturation levels at Camp 2. A helicopter rescue was initiated. 
HAPE, HACE, and Dehydration: A member from India developed weakness, exhaustion, headaches, dizziness, facial swelling, and a wobbly gait at Camp 2. With an oxygen saturation level of 41%, HACE was suspected, prompting an airborne field rescue.
Highest Helicopter Landing takes place on Everest: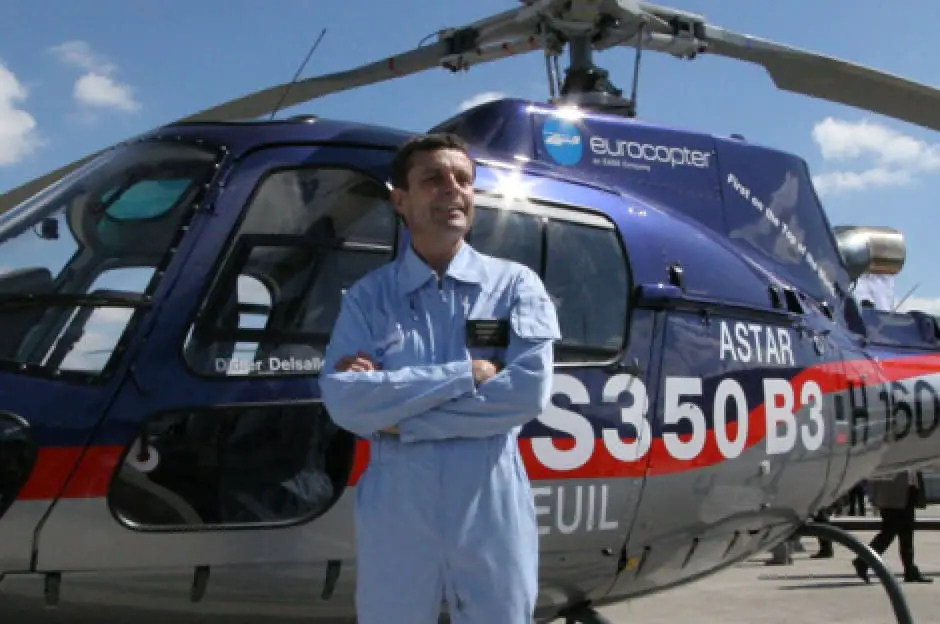 On May 14, 2005, Didier Delsalle achieved the world record for the highest altitude helicopter landing. Using his Eurocopter AS350 Squirrel, he touched down on the summit of Mount Everest, which stands at 8,848 meters (29,029 feet). Moreover, the entire flight and summit landing were documented by multiple cameras and equipment to validate the record. After spending 3 minutes and 50 seconds on the summit, Delsalle took off and safely returned to the Tenzing-Hillary Airport in Lukla, Nepal.
Delsalle repeated the Everest summit landing on May 15, 2005, to demonstrate that the previous day's success was not a matter of luck. The conditions on the second day were even more challenging. However, he chose not to delay further to ensure that he didn't miss the opportunity for "conventional" climbers waiting to summit Everest during the limited good weather conditions available in May.
For this record-setting feat, Delsalle utilized a nearly standard version of the Eurocopter, making minor modifications like removing unnecessary elements, including passenger seats, to reduce the helicopter's weight by 120 kg (265 lb).
Video of High Altitude Helicopter Rescues on Everest
Below is a video from the Discovery Channel that shows some of the most tense rescues by helicopter on Mount Everest. The stories are told by the pilots that conduct the rescue missions, giving even more insight into how dangerous these high altitude rescues are.