Junko Tabei, (Japanese: 田部井 淳子, née Ishibashi, Hepburn: Tabei Junko.) Junko Tabei, born on 22 September 1939 and died on 20 October, 2016, was a notable Japanese mountaineer, teacher, and author. Renowned for her remarkable achievements, she holds the distinction of being the first woman to successfully reach the summit of Mount Everest. Moreover, Tabei cemented her legacy as the first woman to conquer the Seven Summits, scaling the highest peak on every continent.
Beyond her extraordinary mountaineering feats, Tabei made significant contributions as an environmental advocate. She authored seven books and actively organized projects aimed at cleaning up the debris left behind by climbers on Mount Everest. Additionally, she selflessly led annual expeditions up Mount Fuji, offering solace and support to the young individuals affected by the devastating Great East Japan Earthquake.
Junko Tabei's impact extended beyond Earth's boundaries. In recognition of her accomplishments, an asteroid was named 6897 Tabei, paying tribute to her legacy. Furthermore, in 2019, a mountain range on the distant dwarf planet Pluto was aptly named Tabei Montes as a lasting honor bestowed upon her name.
The Inspiring Life of Junko Tabei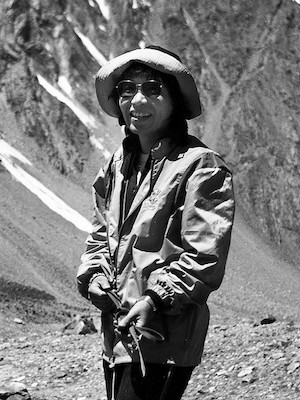 Junko Ishibashi, born on 22 September 1939 in Miharu, Fukushima, was the fifth daughter among seven siblings in her family. Her father worked as a printer to support their household. Despite being considered a frail child, Tabei discovered her passion for mountain climbing at the age of 10 when she embarked on a class trip to Mount Nasu. The sport's non-competitive nature and the natural landscapes that unfolded upon reaching the mountaintop fascinated her. However, due to financial constraints, her family couldn't afford to support her expensive hobby, resulting in only a few climbs during her high school years.
Between 1958 and 1962, Ishibashi pursued her studies in English and American literature at Showa Women's University. Initially aspiring to become a teacher, she eventually rekindled her love for climbing after graduating. Undeterred by societal norms, she joined various men's climbing clubs, encountering both acceptance and skepticism from her male counterparts within the typically male-dominated sport. Ishibashi swiftly conquered all the major mountains in Japan, including the iconic Mount Fuji.
At the age of 27, Ishibashi tied the knot with Masanobu Tabei, a fellow mountaineer whom she had met during an expedition on Mount Tanigawa. The couple later welcomed two children into their lives: a daughter named Noriko and a son named Shinya.
Pioneering New Horizons: Junko Ishibashi Tabei's Climbing Career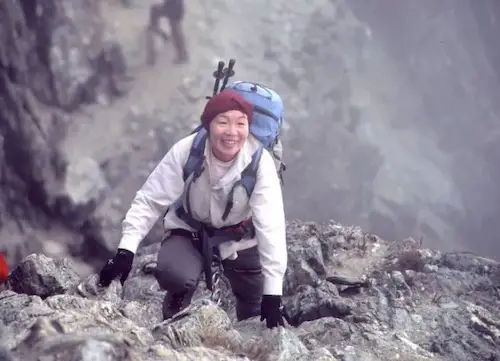 In 1969, Junko Tabei made history by establishing the Joshi-Tohan Club, an exclusive mountaineering club for women. With the resolute slogan, "Let's go on an overseas expedition by ourselves," the club marked the first of its kind in Japan.
Tabei's motivation behind its formation stemmed from her experiences and treatment by male mountaineers during that era. Some men refused to climb alongside her, while others held the misguided notion that her interest in climbing was solely to secure a husband. To support her climbing pursuits, Tabei worked as an editor for the Journal of the Physical Society of Japan.
In 1970, the Joshi-Tohan Club embarked on their inaugural expedition, conquering the formidable Annapurna III in Nepal. They achieved an extraordinary feat, reaching the summit through a newly charted route on the mountain's south side. This triumph not only marked the first female ascent but also the first Japanese ascent. Tabei, accompanied by Hiroko Hirakawa and two sherpa guides, emerged as the chosen climbers to complete the final ascent.
Reflecting on their ascent of Annapurna III, Tabei recognized the internal struggle faced by the Japanese women climbers. Traditional values of silent resilience often clashed with the immediate demands of mountaineering. Initially, many members of the Joshi-Tohan Club hesitated to admit their lack of knowledge or seek assistance, preferring to maintain a stoic silence. However, the challenging terrain of the mountains compelled them to acknowledge their personal limitations and embrace the support and camaraderie of their fellow climbers.
Conquering New Heights: The 1975 Mount Everest Expedition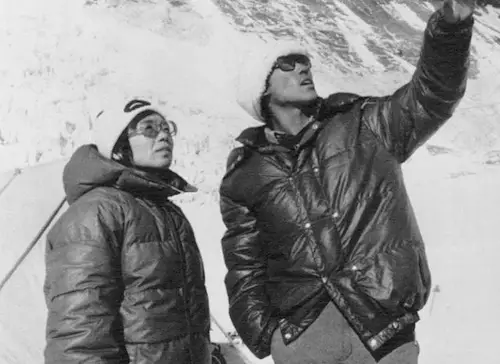 Following their triumphant ascent of Annapurna III on 19 May 1970, the determined members of the Joshi-Tohan Club set their sights on an even greater challenge—the majestic Mount Everest. Thus, the Japanese Women's Everest Expedition (JWEE) was formed, under the leadership of Eiko Hisano, to embark on the daunting quest of summiting the world's highest peak.
The JWEE comprised 15 members, mostly working women representing various professions. Among them were two remarkable individuals, including Junko Tabei. In 1971, they submitted their application for a climbing permit for Everest, but it would take four long years before they secured a place in the official climbing schedule.
Undeterred by naysayers, Junko Tabei tirelessly sought sponsors for the expedition, despite facing discouraging remarks suggesting that the women should prioritize motherhood instead. Through her unwavering determination, she managed to secure last-minute funding from the Yomiuri Shimbun newspaper and Nippon Television. However, each member of the group still had to contribute 1.5 million yen (equivalent to US$5,000).
To raise the necessary funds, Junko Tabei taught piano lessons. Resourcefulness became their ally, as they sought to minimize expenses. She ingeniously crafted her own equipment, fashioning waterproof gloves from her car's cover and sewing trousers from old curtains, exemplifying her unwavering commitment to achieving their shared dream.
Building Resilience on Mount Everest
Following an arduous period of training, the highly anticipated expedition commenced in May 1975. The team's ambitious plans garnered significant media attention, attracting journalists and a television camera crew to accompany the 15 women as they embarked on their climb. Opting to follow the legendary route taken by Sir Edmund Hillary and Tenzing Norgay in the 1953 British Mount Everest Expedition, the team was guided by six experienced sherpas throughout their expedition.
On 4 May, while the team was encamped at an elevation of 6,300 meters (20,700 ft), disaster struck in the form of an avalanche. The powerful snowslide buried Junko Tabei and four of her fellow climbers beneath its icy grip. Tabei lost consciousness until the sherpa guides dug her out from the snow. Fortunately, no lives were lost in this event. Although bruised and injured, Tabei's indomitable spirit refused to succumb to the setback. Despite her impaired mobility, she persevered, dedicating two days to recover from her injuries.
With unwavering determination, Tabei resumed her leadership role and fearlessly pressed forward, resuming the expedition's ascent up the formidable mountain.
The Summit Triumph: Junko Tabei's Unforeseen Path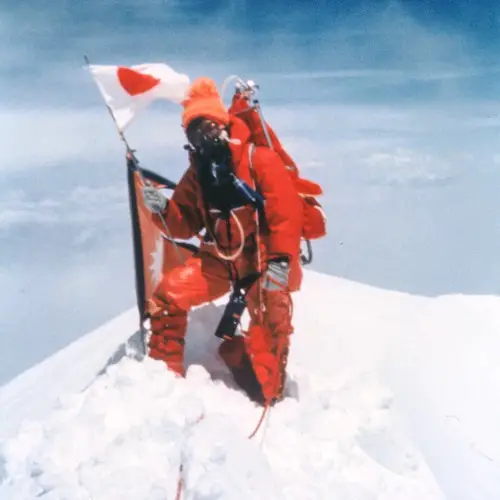 Originally, the team had planned for two women, accompanied by a sherpa, to reach the summit of Everest. However, a bout of High altitude sickness among the team's sherpas meant that they couldn't carry the required number of oxygen bottles for two climbers. In the face of this challenge, only one woman could proceed. After extensive deliberation, Eiko Hisano nominated Junko Tabei to undertake the final ascent. 
Approaching the summit, Tabei was taken aback to discover a thinly-ridged expanse of ice that previous expedition accounts had entirely omitted. Determined, she cautiously maneuvered sideways, crawling along the hazardous ridge, later describing it as the most gripping experience she had ever encountered. Twelve days after the avalanche, on 16 May 1975, accompanied by her sherpa guide, Ang Tsering, Tabei etched her name in history as the first woman to stand atop the summit of Everest.
Tabei's unprecedented achievement garnered widespread attention. In Kathmandu, a grand parade was held in her honor, celebrating her remarkable feat. Upon her return to Japan, she was greeted at the Tokyo airport by an exuberant crowd of thousands, cheering and showing their unwavering support. Messages of admiration poured in from the King of Nepal and the Japanese government. A television miniseries chronicling the Everest expedition was created, and Tabei embarked on personal appearances across Japan.
However, despite the overwhelming acclaim, Tabei remained uneasy with the magnitude of her fame. She humbly expressed her preference to be remembered as the 36th person to conquer Everest, emphasizing, "I did not intend to be the first woman on Everest."
Conquering New Horizons: Tabei's Mountaineering Legacy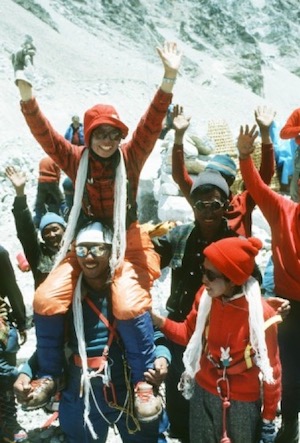 Junko Tabei continued to pursue her passion for mountaineering, setting her sights on scaling the highest peaks on each continent. Her remarkable journey led her to triumphantly summit Kilimanjaro in 1980, followed by Mt. Aconcagua in 1987, Denali in 1988, Mt. Elbrus in 1989, Mount Vinson in 1991, and Puncak Jaya in 1992. 
With her successful climb of Puncak Jaya, she etched her name in history as the first woman to conquer the challenge of the Seven Summits. By 2005, Tabei had participated in an impressive 44 all-female mountaineering expeditions worldwide. Fueled by an unyielding spirit, she pursued her personal goal of scaling the highest mountain in every country, completing at least 70 such mountains by the end of her remarkable life.
Maintaining her independence and integrity, Tabei declined corporate sponsorships following her Everest conquest. Instead, she remained financially self-sufficient, meticulously saving money to fund her expeditions through paid public appearances, leading mountaineering tours, and providing music and English tutoring to local children. Her friends and supporters, recognizing her unwavering dedication, occasionally contributed food and equipment to support her endeavors.
Additionally, in May 2003, a momentous celebration took place in Kathmandu to commemorate the 50th anniversary of the first successful summit of Mount Everest. The event drew crowds of enthusiastic Nepalese people who cheered on a procession of past Everest climbers. Tabei, alongside Sir Edmund Hillary, received special recognition during the festivities for their respective achievements, solidifying their enduring legacy.
Beyond the Summits: Tabei's Environmental Advocacy and Humanitarian Efforts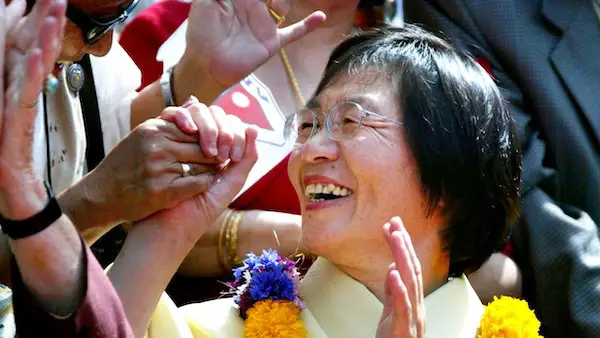 Tabei's impact extended far beyond her mountaineering endeavors. Recognizing the ecological challenges faced by the world's highest peak, she delved into postgraduate studies at Kyushu University in 2000, focusing on the environmental degradation caused by waste left behind by climbing groups on Everest.
This commitment to ecological concerns led her to become the director of the Himalayan Adventure Trust of Japan, an organization dedicated to preserving mountain environments on a global scale. One notable project involved the construction of an incinerator to effectively dispose of climbers' rubbish. Tabei, alongside her husband and children, actively led and participated in "clean-up" climbs both in Japan and the Himalayas, exemplifying her hands-on approach to environmental conservation.
Between 1996 and 2008, Tabei showcased her literary talent by writing and publishing seven books, sharing her mountaineering experiences and insights with the world. However, her humanitarian efforts were not limited to the written word. Following the devastating Great East Japan Earthquake in 2011, Tabei took up the noble cause of organizing annual guided excursions up Mount Fuji for school children directly affected by the disaster, offering them solace, support, and a chance to rediscover strength amidst adversity.
A Life Remembered: Junko Tabei's Legacy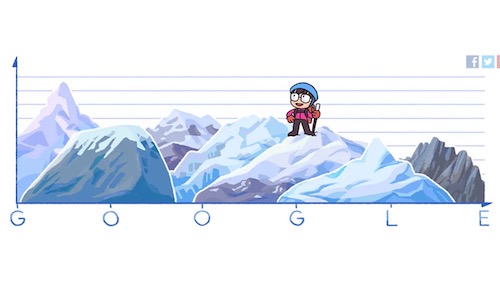 In 2012, Tabei received a diagnosis of stomach cancer. However, her diagnosis didn't change anything. She continued to engage in many of her mountaineering activities. Even as her illness progressed, she displayed unwavering determination and leadership, exemplified by her guidance of a youth expedition up Mount Fuji in July 2016. Sadly, on 20 October 2016, Junko Tabei passed away in a hospital in Kawagoe.
Prior to her death, Tabei received an honor in the realm of astronomy. An esteemed astronomer had named asteroid 6897 Tabei in tribute to her contributions and accomplishments.
On 22 September 2019, marking the 80th anniversary of her birth, Tabei was celebrated by Google with a special Doodle. The accompanying tribute captured her unwavering spirit with the motivational slogan, "Do not give up. Keep on your quest," encapsulating the essence of her remarkable life.
Continuing to honor Tabei's extraordinary achievements, on 19 November 2019, a mountain range on Pluto was named Tabei Montes. This heartfelt tribute served as a symbol to her pioneering mountaineering accomplishments and adhered to the theme of naming mountains on Pluto after historic pioneers who had pushed the boundaries of exploration across the Earth, sea, and sky.