Lhakpa Sherpa holds the record for the most ascents of Mount Everest by a woman, having reached its summit 10 times. Her tenth climb, a record-breaking achievement, occurred on May 12, 2022. It was financed through a crowd-funding campaign.
In the year 2000, she made history as the first Nepali woman to successfully climb Mount Everest and descend from it. This achievement gained her the name of the most famous sherpas of Everest. Additionally, her accomplishments in the field of mountaineering earned her a spot on the BBC's prestigious list of "100 Women" in 2016.
Personal Life of Lhakpa Sherpa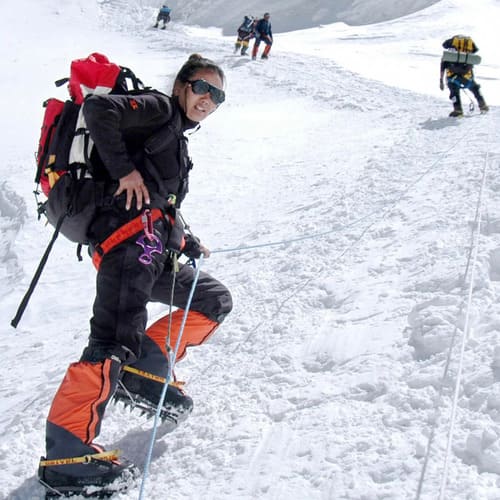 Lhakpa Sherpa's initial encounter with Himalayan blue ice occurred when she was without shoes. Born into a family of 11 children to a shepherd and homemaker in Makalu, Nepal, she spent her childhood on the slopes of Mount Makalu, which stands as the world's fifth-highest peak. Due to financial constraints, her family couldn't provide footwear for all their children, and only her brothers had the opportunity to attend school.
Seeking refuge from her disapproving mother's constant criticism, she sought solace in the mountains.
She often ventured into their embrace barefoot and alone. As she would return, her anxious mother would frequently caution her, suggesting that unless she miraculously avoided being preyed upon by a snow leopard, she would never find a suitor.
Her father, however, recognized her inner strength. One spring, he gave her the task of gathering the spring lambs and yak calves above Makalu's base camp before snow leopards could reach them. During this mission, she crossed paths with Sherpa men outfitted in technical gear, complete with ropes and ice axes, as they prepared for an ascent of the mountain. This encounter fueled her determination to join their ranks, despite the prevailing norm that discouraged Sherpa women from pursuing such roles.
Beginning Of Her Career in Mountaineering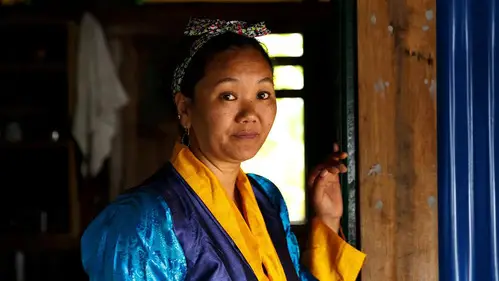 At the age of 15, she began searching for employment as a porter. It wasn't until she was 17 that Babu Chhiri Sherpa took a chance on her.
Starting in the role of a porter, she carried heavy loads up steep slopes. Within two years, she was promoted to a kitchen assistant. Her days were consumed by relentless hiking and climbing, followed by setting up the kitchen tent and dedicating hours to serving guides and their clients. For this role, she received a monthly wage of approximately $50.
In 2000, not yet a decade into her journey as a porter, Lhakpa approached Sujata Koirala, then notably recognized as the daughter of PM Girija Prasad Koirala. She proposed the idea of funding the first all-Nepali women Everest expedition. The team comprised of seven women and was named the "Daughters of Everest". They embarked on their journey in May of that year.
As the team neared the summit, six members suffered from altitude sickness. In the face of this adversity, Lhakpa persevered, ultimately becoming the second Nepali woman to conquer the summit. Additionally, she achieved the distinction of being the first to safely return to the base camp.
Mountaineering Milestones of Lhakpa Sherpa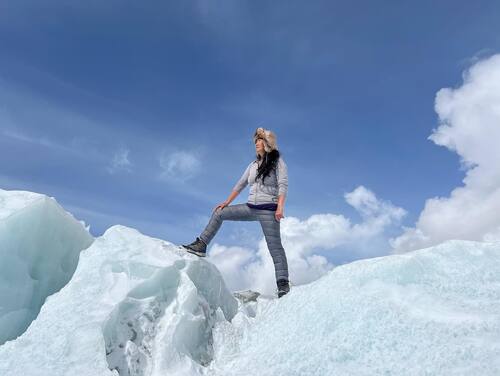 In 2003, the U.S. PBS highlighted Lhakpa Sherpa as the woman with the most Everest summits, having reached the peak three times. Notably, in May 2003, she achieved the summit alongside her sister, Ming Kipa, and brother, Mingma Gelu.
By 2007, Lhakpa Sherpa's tally of Everest summits had reached six since her initial success in 1999, while her husband had summited nine times. During that year, they organized a presentation recounting their 2007 Everest expedition and collected donations for the Quaker Lane Cooperative Nursery School. Lhakpa and her husband, Gheorghe, shared the achievement of summiting Mount Everest five times together.
In 2014, Lhakpa Sherpa witnessed a tragic event when a colossal block of ice sheared off Everest's western slope. It triggered a devastating ice avalanche that claimed the lives of a Sherpa team in the Khumbu icefall, resulting in sixteen casualties. Subsequently, in April 2015, while resting at the first camp, a 7.8-magnitude earthquake struck, triggering avalanches. 
Her mountaineering accomplishments continued in 2016 when she summited Mount Everest from Tibet (China), marking her seventh successful ascent. Following that, in 2017 and 2018, she accomplished her eighth and ninth summits of Mount Everest.
Preparing for her 10th ascent 
After marrying Romanian climber George Dijmarescu in 2002, Lhakpa Sherpa's life took a different path. They managed a roofing and painting business together in Connecticut, where she found solace in physical labor. However, after the birth of her first daughter, Sunny, her husband became abusive. In 2012, a severe beating led her to seek refuge in a shelter with her two daughters, ultimately starting a new life.
Struggling to sustain her family, she initially cleaned houses but later shifted to washing dishes at a Whole Foods branch.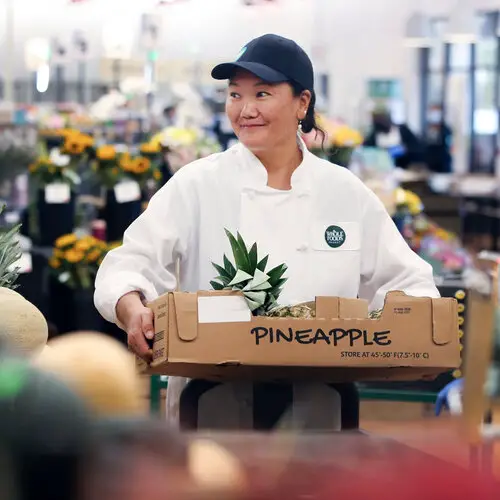 She discreetly pursued her passion for mountaineering, occasionally guiding expeditions up Mount Everest to secure her daughters' college savings.
The First Woman to Summit Mount Everest 10 Times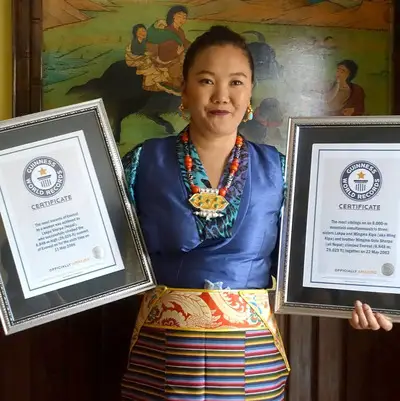 In 2022, she left her supermarket job to attempt her 10th Everest summit. Sponsorship remained elusive, a common issue in women's climbing, requiring her to self-fund her endeavor.
Despite several challenges, she became the first woman to have climbed Mount Everest 10 times. Though her achievements were widely covered in the media, sponsorship opportunities remained elusive. Upon returning to Connecticut, she faced unemployment and financial obligations, ultimately returning to housecleaning.
However, Lhakpa didn't view this as a setback. By September, she was called back by her previous supermarket job. She was already envisioning her next Himalayan climb in the upcoming spring. Her aspirations include conquering K2 in 2023 and attempting another Everest summit. This time, she aims to bring both her daughters to base camp, along with a diverse team of girls from around the world.