William Francis Unsoeld (1926–1979) was a pioneering American mountaineer. He was part of the first U.S. expedition to summit Everest in 1963 alongside mountaineers like Jim Whittaker, Lute Jerstad, Barry Bishop, and Tom Hornbein. 
Unsoeld and Hornbein's ascent on May 22, 1963, marked the first summit climb from Everest's west ridge. Beyond climbing, Unsoeld engaged in diverse roles such as a U.S. Forest Service smokejumper, Peace Corps director, educator at Oregon State University and The Evergreen State College, and mountaineering guide.
Early Life of William Unsoeld
William Francis Unsoeld was born in Arcata, California, but he spent his formative years being raised in Eugene, Oregon. He achieved his bachelor's degree in physics from Oregon State College in 1951. 
Additionally, he pursued studies at esteemed institutions such as the University of California, Berkeley, and the University of Washington. During his tenure at Oregon State University, Unsoeld played a significant role in the establishment of the OSC Mountain Club.
William Unsoeld's Mount Everest's Ascent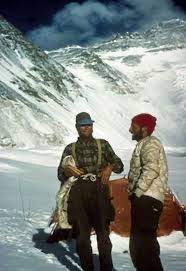 During the late 1950s, William Francis Unsoeld gained prominence as a prominent climbing guide within the Grand Teton Mountains. His accomplishments included scaling Mt. Rainier on over 200 occasions.
A significant milestone in Unsoeld's mountaineering journey occurred in May 1963. When he, alongside Tom Hornbein, successfully ascended Everest's challenging West Ridge route. This feat was part of an expedition sponsored by the National Geographic Society. Notably, this endeavor was distinctive because it featured a dual approach. While Unsoeld and Hornbein tackled the West Ridge, Barry Bishop and Lute Jerstad followed the South Col route established by Edmund Hillary and Tenzing Norgay in the 1953 Everest Expedition.
This expedition exacted a toll on Unsoeld, leading to the tragic loss of nine of his toes due to severe frostbite. Consequently, he underwent several months of recovery in a hospital setting. In a heartening turn of events, Unsoeld and his team reconvened in July 1963 to receive the Hubbard Medal, the most prestigious accolade bestowed by the National Geographic Society, from none other than President John F. Kennedy.
Life and Tragedy in the Mountains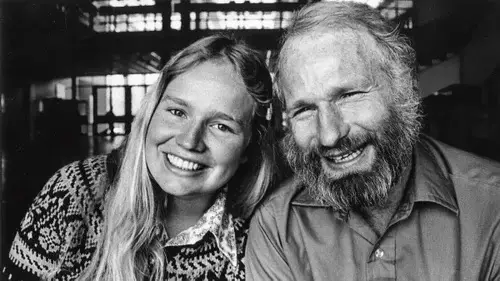 William Francis Unsoeld married Jolene (Bishoprick) Unsoeld in the year 1951, and their marriage brought forth two daughters and two sons. In November 2021, Jolene Unsoeld passed away. Their sons, named Krag and Regon, currently reside in Olympia, Washington, while their daughter Terres Unsoeld has made her home in California. 
In 1976, a significant event unfolded in Unsoeld's life when he embarked on an expedition alongside his 22-year-old daughter, Nanda Devi Unsoeld. Their objective was to ascend Nanda Devi, his daughter, named after the mountain, which stands as the second highest peak in India. 
Tragically, during the course of this climb, Nanda Devi Unsoeld lost her life on September 7. The expedition was marred by a series of accidents that culminated in this devastating outcome. Her demise was attributed to blood clotting induced by the high altitude conditions of the mountain.
Death of William Unsoeld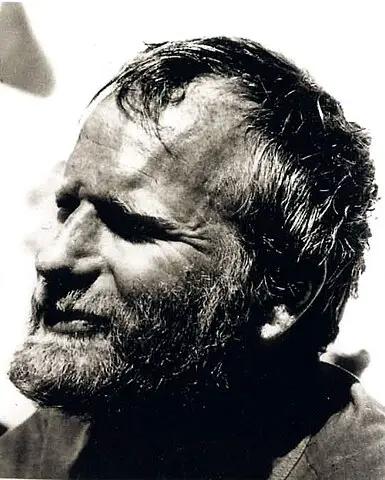 On March 4, 1979, at the age of 52, tragedy struck as William Francis Unsoeld lost his life in an avalanche during a Winter Expedition climb of Mount Rainier as part of an Outdoor Education program. At the time of the incident, he was leading a group of more than a dozen students from The Evergreen State College on an ascent of Mount Rainier. 
The unfortunate event occurred during the descent from their elevated camp situated in Cadaver Gap. Regrettably, Unsoeld wasn't the sole victim of the avalanche. As one of the students, Janie Diepenbrock from Sacramento, California, also lost her life.
After the incident, a comprehensive analysis of the mishap was conducted. Excerpts from this analysis were subsequently published by the American Alpine Club shared:
"There are many guides who would not have taken on this particular climb with this particular group, but this is a matter of personal preference rather than a determination as to whether this climb was proper to attempt or not."

– American Alpine Club
Book about William Unsoeld: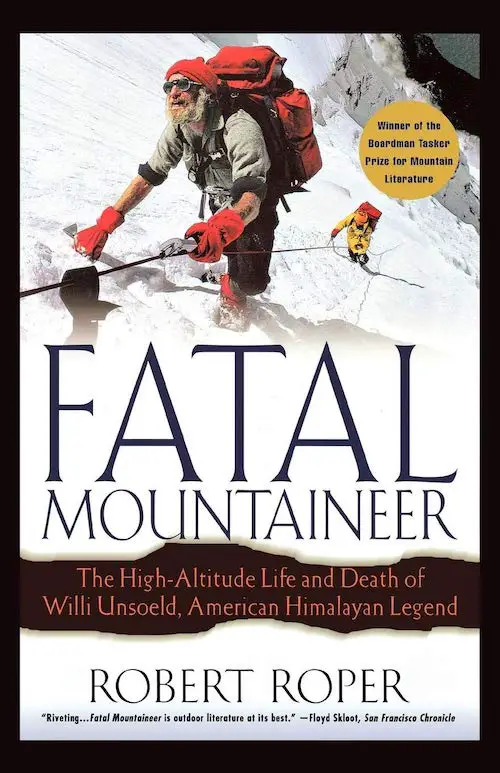 Robert Roper's "Fatal Mountaineer" (affiliate link!) presents a captivating exploration of Willi Unsoeld and his monumental ascents. An enduring tale that weaves action and morality, celebrity and sorrow, ambition and paternal heartache.
In the year 1963, the triumph of scaling Everest's West Ridge transformed Willi Unsoeld into a global icon. His innate physical prowess and nonchalant fearlessness ignited a spark of inspiration in an entire generation of adventurers.
However, the year 1976 marked a sad juncture in his life. During an expedition to Nanda Devi, India's highest peak, Unsoeld's philosophy of spiritual evolution through confronting mortal peril faced its ultimate trial. The aftermath of this journey is brought to life in his book.