Trekking insurance is a type of travel insurance designed to provide coverage for adventure travelers. Knowing what trekking insurance is and what it will cover is essential to staying protected at high elevations.
Moreover, it is typically an add on to regular travel insurance meaning that the trekker will still be covered for other regular travel related issues that they may need to be insured for. If you are looking for trekking insurance for your upcoming adventure, check out my best trekking insurance guide.
Quick Answer: What is trekking insurance?
Trekking insurance is a specialized type of travel insurance that provides coverage for trekkers and hikers during their expeditions. It typically includes benefits such as emergency medical expenses, evacuation, trip cancellation/interruption, and loss/damage of equipment. The coverage varies depending on the policy and may have specific exclusions related to altitude, extreme sports, and destination.
Why Do You Need Trekking Insurance?
Trekking insurance is important for two main reasons. One, it will protect you from any unforeseen emergencies while trekking that may result in hefty financial implications. The second reason is that some countries, like Nepal makes it mandatory to have trekking insurance to be able to hike in certain restricted areas.
Mountaineering insurance will provide you with peace of mind while you are traveling and climbing mountains around the world. Whereas, it will protect you if a medical emergency occurs, if you find your flights delayed or canceled, and if your bags, or belongings go missing or get stolen. Being covered by a trekking policy will help you protect yourself financially, so you don't have to stress about your climbing trip if something happens.
What does trekking insurance cover?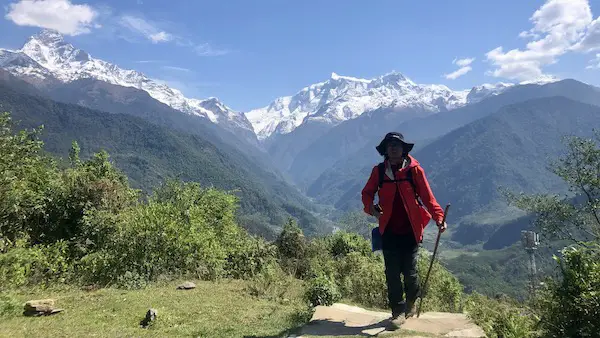 Trekking insurance will cover an array of different issues while you are climbing. Some of the issues that Mountaineering insurance will cover include:
Trekking and mountain climbing injuries
Emergency medical evacuation
Surgery (resulting from accidents during your mountaineering experience)
Emergency hospital visits
Repatriation Expenses
Personal Liability
Baggage and Personal Effects
Lost or stolen technology gadgets
Legal Expenses
Missed Flight Connections
It is important to note that what is included in your trekking insurance depends on which company you decide to get covered by. Therefore, it is imperative that you check your policy and its fine print to understand what it covers and doesn't. As well as, to what extent it will insure you as a trekker!
For example, some trekking insurance providers will not cover you in certain countries or above certain elevations. Therefore to ensure you won't get denied coverage after an emergency, make sure to understand your entire policy, and to ask questions if need be.
Below are three coverages that you should check to make sure your insurance provides:
1. Trip cancellation insurance
This insurance covers you if you or your traveling companions need to cancel, interrupt, or delay your trip. In other words, travel cancellation insurance will cover any disruptions you experience during your journey.
2. Travel medical insurance
Travel Medical Insurance provides coverage if you become ill or injured while trekking. Additionally, this insurance can assist you in locating doctors, hospitals, and healthcare facilities in case you fall sick or are injured during your trip. Depending on your journey's duration, you must choose a suitable insurance package.
3. Emergency medical evacuation insurance
Emergency Medical Evacuation Insurance is one of the most critical insurance covers that you need to have. It provides coverage for medically necessary evacuation and transportation to medical facilities.
Finding an insurance company that offers this service even at high altitudes, such as 6,000 meters above sea level, is essential. Popular treks like Everest Base Camp and Annapurna Base Camp, occur at altitudes of around 4,000 meters above sea level.
What does trekking insurance not cover?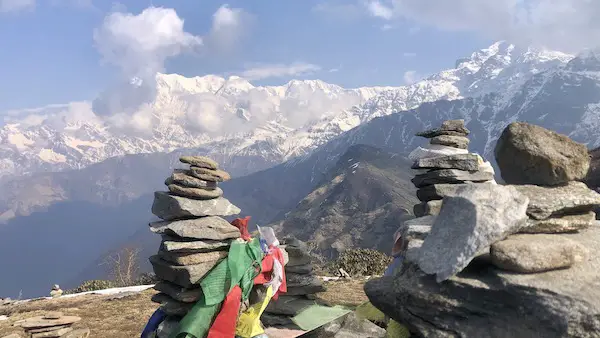 Regardless of the quality of your travel insurance policy, it is unlikely to provide coverage if you or others are injured while under the influence of drugs or alcohol.
Likewise, your cancellation coverage will not compensate if you change your mind and decide not to travel.
Most standard travel policies do not cover airline failure, meaning you will not be covered if the airline you booked goes bankrupt. However, there are specialized policies available to cover this risk. Therefore, it is also advisable to pay for flights and holiday bookings using a credit card, which will provide Section 75 coverage in case of company failure, including airlines.
Below are a list of common incidents that trekking insurance will not cover:
Pre-existing medical conditions or injuries
Self-inflicted injuries or intentional acts
Engaging in illegal activities or extreme sports not covered by the policy
Losses or injuries resulting from alcohol or drug use
Negligence or reckless behavior leading to the incident
Travel to countries or regions under travel advisories or deemed unsafe
Losses or injuries due to war, terrorism, or acts of political unrest
Mountaineering or trekking at high altitudes beyond policy limits
Participation in professional or organized sports events
Losses or injuries related to mental health conditions or psychological disorders
Non-medical expenses, such as trip cancellation or lost baggage (unless specified in the policy)
It's important to review your specific insurance policy and carefully read the terms and conditions to fully understand what is covered and excluded by your trekking insurance.
How much does trekking insurance cost?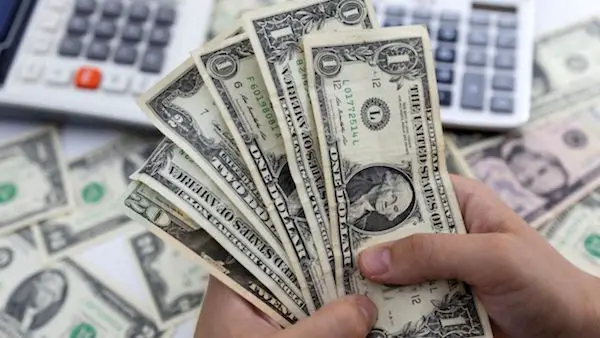 Generally, trekking insurance can range from around $50 to a few hundred dollars. It's recommended to obtain quotes from different insurance providers and compare the coverage and premiums to find a policy that suits your needs and budget.
However, the price of insurance varies depending on a few different factors. Different factors that influence the cost are:
Duration of the trip
Number of travelers
Age of the travelers
Benefits included in the plan
Additionally, depending on the risk associated with your trek (such as higher elevations) the price will increase. It is best to shop around and find the best trekking insurance for your needs.
Basics to filing a trekking insurance claim:
When it comes to filing a claim for trekking insurance, there are several basic steps you should follow. Here's a general guide on how to go about it:
Review your policy: Carefully go through your trekking insurance policy to understand the coverage, exclusions, and claim procedures. Familiarize yourself with the terms and conditions relevant to your claim.
Contact the insurance company: Notify your insurance company as soon as possible after the incident or loss occurs. They will guide you through the claim process and provide you with the necessary forms and instructions.
Document the incident: Collect all relevant information and documentation related to your claim. This may include incident reports, medical records, receipts for expenses, photographs, or any other supporting evidence. Ensure that you have sufficient evidence to substantiate your claim.
Complete claim forms: Fill out the claim forms provided by your insurance company accurately and completely. Include all necessary details such as your policy information, personal information, a description of the incident, and any supporting documents.
Submit supporting documents: Attach all the supporting documents required by your insurance company. This may include medical bills, police reports, proof of ownership, or any other relevant paperwork. Make copies of all documents for your records.
Follow up with the insurance company: Stay in touch with your insurance company and keep track of the progress of your claim. Maintain records of all communication, including dates, names of representatives you speak with, and any instructions or commitments given by the company.
Remember that these steps are general guidelines, and the specific requirements and procedures may vary depending on your insurance policy and provider. Always refer to your policy documents and contact your insurance company directly for accurate and up-to-date information on how to file a claim for your trekking insurance.
What is Trekking Insurance:
Trekking insurance is a specialized form of travel insurance designed to provide coverage and financial protection to trekkers and hikers during their expeditions. It offers benefits such as emergency medical expenses, evacuation, trip cancellation/interruption, and equipment loss/damage. By securing trekking insurance, adventurers can embark on their journeys with greater peace of mind, knowing that they have a safety net in case of unforeseen incidents or emergencies.
However, it's crucial to carefully review the policy terms, coverage limits, and exclusions to ensure that the insurance meets the specific needs and requirements of the trekking adventure.
Looking for trekking insurance for your upcoming trip, make sure to check out our blog covering the 5 best trekking insurance coverage providers. Want to skip the roundup blog and see our top rated suggestion? Check out our World Nomads Trekking Insurance review!