David Sharp (15 February 1972 – 15 May 2006) was an English mountaineer who lost his life near the summit of Mount Everest. Numerous accounts attest to the fact that more than 40 climbers encountered Mr. Sharp, either ascending or descending the mountain. Among these climbers was Mark Inglis, who became the first double amputee to reach the summit of the world's highest mountain.
When people learned that many climbers had passed by Mr. Sharp, who was in distress near Green Boots Cave, it upset a lot of people. Even Sir Edmund Hillary, who was famous for being the first person to climb Mt. Everest, was really mad about it. His death sparked controversy throughout the climbing and resulted in him being one of the most famous dead bodies on Mount Everest.
Sharp was recognized for his skill in rock climbing and his ability to acclimatize effectively. Known for his cheerful demeanor at mountaineering camps, he briefly appeared in the first season of the TV series Everest: Beyond the Limit, which coincided with his ill-fated Everest venture.
Quick Facts About David Sharp
David Sharp was born in Harpendenin near London in 1972
Was an avid mountaineer and had climbed some of the tallest mountains including Cho Oyu
Sharp was trying to climb Everest in a solo fashion with limited support
David Sharp died on Everest in the same cave as Green Boots in 2006
Controversy arose around his death as over 40 climbers had passed him while he was dying on Everest
Early life of David Sharp: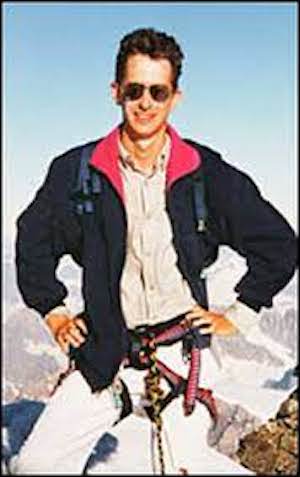 David Sharp, was born in Harpenden near London, and received his education at Prior Pursglove College and later pursued studies at the University of Nottingham. In 1993, he successfully attained a Mechanical Engineering degree. Sharp dedicated his professional endeavors to the renowned security company QinetiQ.
In 2005, he made the decision to leave his position and enrolled in a teacher training course, intending to start his teaching career in the autumn of 2006. Alongside his professional pursuits, David Sharp possessed remarkable expertise and achievements in mountaineering. He had conquered several of the world's tallest peaks, including Cho Oyu. Notably, Sharp adhered to a personal philosophy that eschewed the use of guides for mountains he was familiar with, as well as local climbing assistance or artificial aids like high altitude drugs or supplemental oxygen.
2006 Mount Everest Expedition:
In 2006, David Sharp returned to Mount Everest for a solo climb organized through Asian Trekking. His decision to attempt the summit without supplementary oxygen and without a Sherpa would prove fatal. Despite the risks involved, Sharp did not consider climbing Everest with supplementary oxygen a challenge.
Sharp opted for Asian Trekking's "basic services" package, excluding high-altitude support and a Sherpa partner, despite the option to add them at an extra cost. The group had no official leader but relied on members to keep watch over each other. Initially, he had the chance to join McGuinness' organized expedition at a discount but chose independent climbing to maintain his own pace.
A Tragic Night on Everest:
After acclimatizing at the Advance Base Camp for five days, Sharp made several trips to set up upper camps and further adjust to the altitude. On the late evening of May 13, he set out from a high camp to attempt the summit. It is uncertain whether he reached the summit or turned back near it. During his descent, Sharp was forced to bivouac at around 8,500 m (28,000 ft) under an overhang known as Green Boots' Cave near the First Step. He lacked supplementary oxygen, possibly faced equipment issues, and likely suffered from altitude sickness due to oxygen deprivation.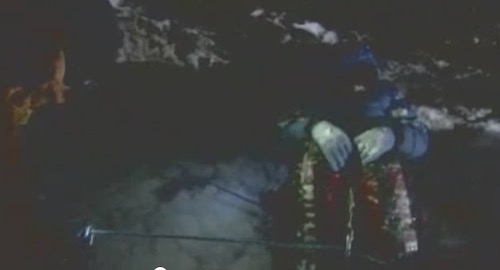 He was found seated with his arms clasped around his legs, positioned to the right of Green Boots. The overhang, resembling a cave, sits approximately 350 m (1,150 ft) below the summit and 250 m (820 ft) above the high camps, specifically Camp 4 above ABC.
The first climbers to encounter Sharp in the early morning hours of May 15, 2006, just after midnight were those making their summit push later that day. Many climbers either failed to notice Sharp in the darkness, mistook him for another deceased climber commonly encountered on Everest, or assumed he was almost lifeless and beyond rescue at such a treacherous altitude. As climbers from the northern Tibetan side of Everest passed the cave where Sharp lay incapacitated, they later reported a series of events that garnered international media attention, shedding light on Sharp's death and the climbers who had encountered him.
Was Asian Trekking At Fault?
Critics also find fault with Asian Trekking, the expedition organizer hired by Mr. Sharp. Many people fail to understand the distinction between a "guided" climb and an "unguided" climb. In a guided climb, experienced guides support climbers throughout, whereas unguided climbers operate independently during their ascent and descent, a preference for experienced climbers valuing self-reliance or Sherpa assistance.
Asian Trekking offers two types of unguided climbs on the North side of Everest – full service to the summit and no service above Advance Base Camp. "Service" in this context refers to Asian Trekking's responsibility for obtaining permits, transporting climbers and gear to Chinese Base Camp, and establishing and stocking camps from Chinese Base Camp to the summit. With the "no service" option, Asian Trekking's responsibility ends once the climber reaches ABC, and the climber must manage their ascent and descent above ABC. Clearly, highly experienced, self-reliant climbers find the "no service" option better suited, as it offers a more cost-effective choice.
David Sharp chose the "no service" option with Asian Trekking. It's important to note that he had extensive experience and was a skilled climber. He opted to move independently, without Sherpa support, and had only two oxygen bottles. Furthermore, it seems he decided to ascend to the summit very late in the day, a risky decision even in ideal weather conditions. Asian Trekking could not monitor his progress on the mountain as he lacked a radio or satellite telephone. Furthermore, no evidence suggests that anyone informed Asian Trekking of his dire situation at Green Boots Cave until it was too late to initiate a rescue operation.
Accounts of David Sharp's Fatal Climb in 2006 on Everest: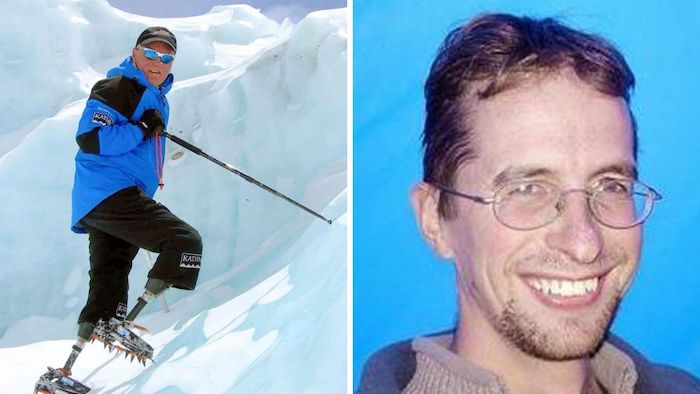 Below are accounts of teams and individuals that came across David Sharp on Everest. 
1. Himex Expedition – First Team:
During the 2006 climbing season expedition, Russell Brice (Himex) organized multiple teams to climb Everest. The first team, led by Bill Crouse, encountered David Sharp near the "Exit Cracks" on the North route. They saw him again at the base of the Third Step while descending. Sharp was climbing very slowly and had only moved about 90 meters.
2. Turkish Team:
A team of Turkish climbers also encountered Sharp during their ascent. The first group thought he was a climber taking a break and waved them on. Later, they thought he was already dead. Some Turkish climbers summited while others turned back due to difficulties. The Turkish team leader, Serhan Pocan, realized that Sharp was alive and in trouble during daylight.
Sharp had no oxygen, severe frostbite, and frozen limbs. Two Turkish climbers stayed with him, provided him with liquid, and attempted to help him move. However, they had to leave when their oxygen supply ran low. They planned to return with more oxygen. The remaining Turks and some Himex expedition members later tried to assist Sharp.
3. Himex Expedition – Second Team:
The second team, including Max Chaya, Mark Inglis, and others, encountered Sharp while climbing. They noticed that he was unconscious and suffering from severe frostbite. Despite their attempts to help, they believed he was beyond rescue. Chaya reached the summit, and during his descent, he encountered Sharp again and informed the Himex expedition manager.
The group tried to give Sharp oxygen but received no response. After an hour, they were advised by the expedition manager that there was nothing more they could do.
4. Mark Inglis Controversy:
Mark Inglis faced criticism for not helping Sharp. Inglis argued that many other climbers had also passed Sharp without attempting a rescue. He believed that Sharp was ill-prepared and already doomed by the time of his ascent. Inglis claimed to have radioed the base camp for help but received a response stating that Sharp had been without oxygen for a significant amount of time.
Inglis later retracted his claim, attributing the uncertainty to the extreme altitude conditions. Expedition manager Russell Brice denied receiving any radio calls about Sharp until Maxime Chaya informed him. Brice's detailed logs and recorded radio traffic supported his version of events.
5. Jamie McGuinness:
Mountaineer Jamie McGuinness reported that a Sherpa attempted to help Sharp on the descent but could not get him to stand or move. McGuinness, who had climbed with Sharp in previous expeditions, stated that Sharp had no expectations of being rescued. Sharp understood the risks and did not want to endanger others.
6. Discovery Channel TV series:
During the filming of the TV show "Everest: Beyond the Limit," the camera briefly captured David Sharp as he encountered a Himex Sherpa and Mark Inglis' group during their descent. They were trying to assist Sharp along with a Turkish Sherpa.
David Sharp's Prior Expeditions and Summit Experience:
David Sharp, had a passion for climbing since his youth. He climbed Roseberry Topping in England and was an active member of the Mountaineering Club during his university years. Sharp embarked on a six-month backpacking journey through South America and Asia, taking a sabbatical from his job.
Here are some of his well-known climbing attempts and accomplishments in mountaineering:
1. 2001 Gasherbrum II Expedition:
In 2001, Sharp participated in an expedition to Gasherbrum II, an 8,035 m (26,362 ft) mountain located in the Karakoram range. Led by Henry Todd, the team was unable to reach the summit due to adverse weather conditions.
2. 2002 Cho Oyu Expedition:
The following year, Sharp joined an expedition to Cho Oyu, an 8,201 m (26,906 ft) peak in the Himalayas. Led by Richard Dougan and Jamie McGuinness, the group successfully summited the mountain. 
Unfortunately, one team member fell into a crevasse and died, opening up a spot for Sharp in their subsequent Everest expedition. While Dougan allowed Sharp to join the Everest expedition, he acknowledged Sharp's climbing abilities but noted his lean physique, lacking significant body fat critical for cold-weather mountaineering.
3. 2003 Mount Everest Expedition:
Sharp embarked on his first Mount Everest expedition in 2003, led by British climber Richard Dougan. Although only two team members reached the summit, including Terence Bannon and Jamie McGuinness, Sharp acclimatized well and was regarded as the strongest team member. While suffering from frostbite during the ascent, most of the group decided to turn back, showing solidarity with Sharp. Unfortunately, Sharp lost some of his toes to frostbite.
It was also noted that David Sharp assisted a struggling Spanish climber by providing additional oxygen to them.
4. 2004 Mount Everest Expedition:
Joining a Franco-Austrian expedition on the north side of Mount Everest, Sharp climbed up to 8,500 m (28,000 ft) but did not reach the summit. He struggled to keep up with the rest of the team and stopped before the First Step.
The expedition, led by Hugues d'Aubarede, saw success as they reached the summit on 17 May. Despite their differing viewpoints on climbing alone and using supplemental oxygen, Sharp joined four climbers on this expedition.
Ultimately, these experiences shaped David Sharp's mountaineering career, culminating in his solo attempt on Mount Everest in 2006.
Sir Edmund Hillary's Reaction to David Sharp's Death:
Sir Edmund Hillary expressed strong criticism regarding the decision not to attempt a rescue of Sharp, as reported by the media at the time. He deemed the act of leaving fellow climbers to die as unacceptable and lamented how the obsession with reaching the summit had overshadowed all other considerations. 
Hillary voiced his concerns:
I find the current attitude towards climbing Mount Everest quite alarming. It is disheartening to see how the sole focus has become reaching the top. It was wrong to simply acknowledge a suffering climber with a nod, say good morning, and continue on without offering assistance.

Edmund Hillary
Speaking to the New Zealand Herald, he expressed his dismay at the callous attitude exhibited by climbers today, emphasizing their indifference towards those in distress. He stated, "They show no concern for others who may be in need, and it deeply disappoints me to witness someone being left behind under a rock to perish." 
Furthermore, Hillary believed that the primary priority for these climbers was to conquer the summit, with the well-being of members from other expeditions being of secondary importance.
Why Did David Sharp Go Unnoticed?
Sharp's situation went unnoticed for several reasons. He was not part of an expedition that would track climbers' locations, he hadn't informed anyone of his summit attempt, and he lacked communication devices. Two other climbers from his group also went missing around the same time. Although some members realized Sharp was missing when he didn't return, they initially believed he had sought shelter at a higher camp or bivouacked elsewhere. It was not initially deemed a cause for serious concern.
His death was a cause of controversy due to over 40 climbers passing him while he sat in the cave. In the next section I discuss some of the groups that passed him while he slowly froze.
Did David Sharp Have To Die?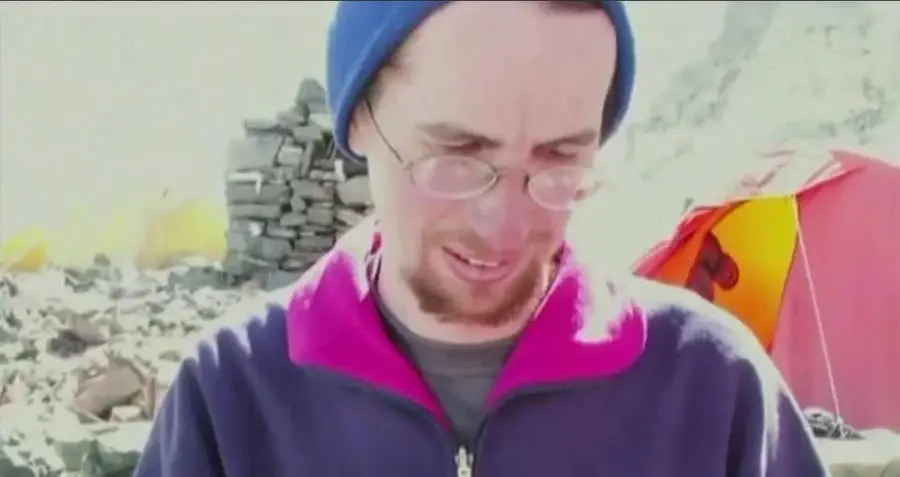 Almost a fortnight after Sharp's tragic demise, an Australia climber was rescued from an even higher altitude on the mountain.
Upon learning that some climbers had reported Sharp's deteriorating condition during the ascent but were instructed to proceed to the summit, Edmund Hillary expressed outrage. He asserted that he would have abandoned his own historic climb to assist the British climber, emphasizing that human life held greater significance than mere conquest of a mountain peak.
Russell Brice, who has organized or participated in 15 Everest rescue missions, claims that he was unaware of Sharp's dire situation until it was too late to render aid.
Interrogations and accusations surrounding Sharp's death persist, as climbers wonder why no one attempted to administer high-altitude medication to stimulate his breathing and alleviate potential brain swelling? Could a few hours of high-flow oxygen have revitalized him enough to move? How is it that individuals who encountered Sharp within minutes of each other have significantly divergent accounts of his condition?
Graham Watson remarked that Sharp was merely an hour's climb away from the high camps, where experienced Sherpas were present.
It's unfortunate that those who cared about David were unaware of his distress"

– Graham Watson
Chhewang Nima Chaya extended his condolences to Sharp's parents. Nevertheless, he pointed out that Sharp had made grave mistakes by venturing alone with insufficient oxygen, without a radio, and so late in the day.
It almost seems as if he had a death wish"

– Chhewang Nima Chaya
Linda Sharp, David's mother, did not hold Brice, Chaya, or anyone else responsible for her son's demise. She expressed gratitude for their efforts.
"Your sole responsibility," she stated, "is to save yourself—not to try and save anyone else."

– Linda Sharp, David's mother
Ultimately, some individuals in the climbing community believe that someone could have rescued David Sharp that day. Others believe he had a death wish and didn't want to be rescued. Regardless, nearly every person attempting to summit Everest knows about the challenges of high-altitude rescue and is aware of the associated dangers.
David Sharp could have only been rescued with a large concerted effort. Something that was not available for an individual that was climbing the mountain solo.
Where is David Sharp's body now?
David Sharp's body has been relocated from the Green Boots Cave. Following his death on May 15, 2006, his remains were left in the cave for approximately a year. However, in 2007, at the request of his family, Sherpas moved Sharp's body from the cave and laid him to rest on the mountain.
His body was buried him away from the main route and out of sight of other climbers. He now will be forever frozen on the slopes of Everest, in the well known Rainbow Valley. 
David Sharp: The Controversial Death on Everest:
The death of David Sharp on Mount Everest remains a subject of controversy and debate, highlighting the complex ethical considerations that arise in extreme mountaineering. The circumstances surrounding Sharp's demise and the subsequent decision not to attempt a rescue have sparked widespread discussion among climbers and the public alike.
While some argue that the pursuit of personal goals, such as reaching the summit, should not supersede the responsibility to aid fellow climbers in distress, others maintain that the extreme conditions and inherent risks of Everest necessitate difficult choices. The tragic event has prompted soul-searching within the climbing community and calls for a reevaluation of priorities and values in the pursuit of mountaineering achievements.
As climbers continue to test their limits in the world's highest peaks, the legacy of David Sharp's death serves as a reminder of the enduring dilemmas faced by those who dare to conquer nature's most formidable challenges.
FAQs: David Sharp and His Death on Everest
Below are the most frequently asked questions regarding David Sharp and his death on Everest in 2006.
1. Is David Sharp still on Mt. Everest?
David Sharp is still on Everest. However his body was removed from sight in 2007 by a team of Sherpas, at the request of Sharp's family.
2. How many people passed David Sharp?
Records confirm that more than 40 climbers passed David Sharp during their ascent or descent of Everest. Among them include the Himex and Turkish teams as well as Mark Inglis, who achieved the remarkable feat of becoming the first double amputee to reach the summit of the world's highest mountain.