Major Harold William Tilman, a distinguished English mountaineer and explorer whose name resonates with courage, adventure, and a relentless quest for the unknown. Bill Tilman left a mark on the world through his extraordinary feats in both the towering peaks of the Himalayas and the vast oceans of the world.
Tilman's life was a testament to his passion for exploration. This blog dives into his life, his love for adventure, and his contributions to exploration.
Who is Bill Tilman?
Bill Tilman, undeniably one of the most remarkable explorers and adventurers of the twentieth century, vanished in the Antarctic waters in 1977, at the age of eighty. Despite his advancing years, he fearlessly embarked on this perilous voyage, even though the yacht he set sail on was ill-suited for such a challenging expedition.
However, Tilman's unyielding integrity and unshakable determination left no room for last-minute doubts, as he remained steadfast in his commitment to explore, regardless of the risks that lay ahead. His courageous spirit and resolute character continue to inspire awe and admiration, leaving an enduring legacy for generations to come.
The Life of Bill Tilman:
Bill Tilman was an extraordinary man who was part of some of the first Everest expeditions, as well as part of various sea voyages. The excitement of his life also spread to Africa, and his involvement in WWI as well as WWII. The sections below highlight the life of Major Harold William Tilman.
Tilman's Early Life and Involvement in WWI: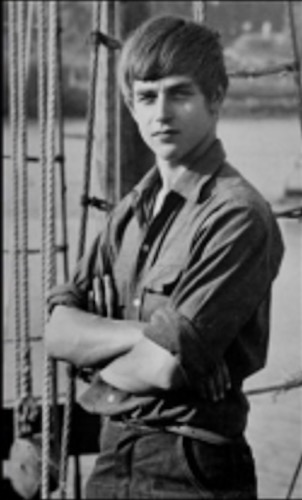 Bill Tilman, was born on the 14th of February 1898 in Wallasey, Cheshire. Hailing from a privileged background, as the son of John Hinkes Tilman, a prosperous sugar merchant, and his wife Adeline Schwabe, young Bill had a promising start in life. His early education took place at Berkhamsted Boys school, however, with the outbreak of the First World War, Tilman's path veered towards a different direction as he enrolled in the Royal Military Academy, Woolwich.
On the 28th of July 1915, he graduated from Woolwich, receiving his commission as a second lieutenant in the prestigious Royal Field Artillery of the British Army. Fearlessly braving the horrors of the Battle of the Somme, Tilman's valor and bravery were recognized with not one, but two Military Cross awards.
In terms of his passion for climbing, it was not until his time in Kenya, East Africa, that Tilman's passion truly took root. It was there that he crossed paths with another daring soul, Eric Shipton, and their shared love for adventure forged an inseparable friendship. Both Tilman and Shipton were coffee growers in the region, but their hearts lay in the wild allure of the mountains.
In 1929, after becoming bored with farming, Tilman wrote to Shipton about climbing. These letters helped their partnership reach new heights, resulting in a joint traverse of the majestic Mount Kenya, setting the stage for more awe-inspiring accomplishments to come. Together, they conquered the iconic peaks of Kilimanjaro and the mythical "Mountains of the Moon" Ruwenzori, etching their names into mountaineering folklore.
Tillman bids farewell to Africa:
When the time eventually came for Tilman to bid Africa farewell, it was clear that his spirit of adventure could not be contained. Whereas, instead of taking the easy route home, he embarked on a 3,000 Kilometer bicycle journey across Africa to reach the West Coast, where his voyage back to England awaited.
In 1937, Bill Tilman captivated the world with the publication of "Snow On The Equator," (Affiliate Link!) the inaugural installment of his extraordinary adventures, which would later encompass an impressive collection of 15 books, many of them becoming bestsellers. His reputation as a seasoned mountaineer had taken root, earning him the honor of leading a modestly funded expedition to conquer Everest in 1938.
Unfortunately, fate had other plans for Tilman's grand endeavor. The untimely arrival of the monsoon season and the ominous outbreak of World War II disrupted his meticulously laid-out ascent strategy for Everest.
Bill's Life During World War II:
Bill Tilman volunteered to serve his country during the Second World War. His courageous journey commenced amidst the harrowing Battle of France, where he played a vital role in covering the retreat in Flanders before finding himself on the perilous beaches of Dunkirk. As the war's theater shifted, Tilman's extraordinary service took him to the distant lands of North Africa, Iraq, and Iran, showcasing his adaptability and dedication as a soldier.
However, it was in 1943 that his remarkable abilities were truly put to the test when he was called upon for a daring and perilous mission. Parachuting behind enemy lines into the treacherous territory of Albania, Tilman fearlessly joined forces with Albanian and Italian partisans in their valiant fight. His efforts during the mission earned him the esteemed Distinguished Service Order, a symbol to his unparalleled efforts in the face of grave danger.
The city of Belluno became a witness to Tilman's heroism, as he played a pivotal role in rescuing it from the clutches of occupation and destruction. In a heartwarming gesture of gratitude, the keys to the city were bestowed upon him, symbolizing the profound impact he had in safeguarding its freedom.
Bill Tilman on Mount Everest and other Mountains: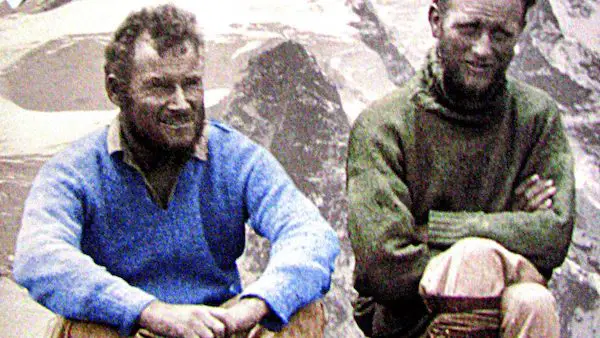 Bill Tilman's life was an extraordinary tapestry of daring expeditions and remarkable achievements in the world of mountaineering. During the 1930s, he left an indelible mark on the history of Mount Everest, participating in two expeditions. In 1935, he was a key figure in the Reconnaissance Expedition, but it was in 1938, as the leader of an intrepid team, that Tilman ascended to a breathtaking height of 27,200 feet without the aid of oxygen.
In 1934, Tilman and his companion Eric Shipton ventured into the sanctum of Nanda Devi and two years later, he led an Anglo-American expedition to conquer the mountain. Together with fellow mountaineers Peter Lloyd and H. Adams Carter, Tilman and Noel Odell achieved the seemingly impossible, making the first-ever ascent of Nanda Devi, the awe-inspiring 7,816 meters (25,643 feet) mountain on 29 August, 1936. Their triumph remained unmatched until 1950.
In 1939, Tilman set his sights on uncharted territories, embarking on a perilous journey to the remote and unexplored Assam Himalaya. Despite battling malaria, his explorations around the Southern approaches of Gori Chen, a towering peak of 6,538 meters, showcased his determination to succeed.
Tilman Climbing Post-War:
The post-war years brought no respite from Tilman's thirst for exploration. In 1947, he attempted Rakaposhi and then joined forces with Eric Shipton for a daring and lightweight endeavor on Muztagh Ata, standing tall at 7,546 meters. Unfortunately, they failed to summit the mountain.
In Nepal, in the year 1949, his explorations encompassed the regions of Langtang, Ganesh, and Manang, where he achieved the first ascent of Paldor, a majestic peak reaching 5,896 meters, and left his name imprinted on a pass forever. Being one of the first to visit Nepal, Bill Tilman is considered to be the first trekking tourist in Nepal!
During his time in Nepal, and in the years 1949, 1950, and 1952, Bill Tilman led crucial reconnaissance missions on Everest that proved to be instrumental in the eventual triumph of Tenzing Norgay and Edmund Hillary's historic climb in the 1953 British Mount Everest Expedition. Tilman's invaluable contributions paved the way for their momentous achievement, yet fate had a different course in store for him. Despite his vital role in the preparations, Tilman's own ascent to the summit remained an unfulfilled dream.
In 1952, the Royal Geographical Society recognized the magnitude of Tilman's achievements, bestowing upon him the esteemed Founder's Medal, a tribute to his fearless spirit, groundbreaking explorations, and invaluable contributions to the world of mountaineering.
Harold William Tilman – From Everest to the Open Sea: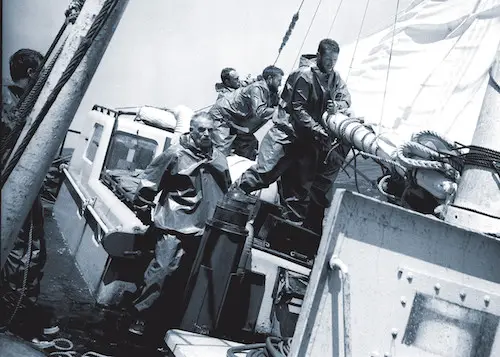 Following his valiant military service behind enemy lines during the Second World War, Bill Tilman found solace and new challenges in the vast expanse of the deep sea. Embracing the exhilarating world of deep sea sailing, he embarked on a series of daring voyages that would take him to some of the most remote and uncharted corners of the Earth.
Acquiring the Bristol Channel Pilot Cutter Mischief in 1954, Tilman's adventurous spirit was unleashed as he navigated the treacherous waters of the deep seas. With Mischief as his steadfast companion, and later joined by the pilot cutters Sea Breeze and Baroque, Tilman ventured into the frozen beauty of the Arctic and the unforgiving landscapes of the Antarctic. These voyages not only granted him unmatched vistas of majestic ice-capped mountains but also fueled his passion for exploration and mountaineering.
In 1977, at the age of eighty, Tilman was invited to join an expedition on the vessel En Avant, bound for the South Atlantic to conquer Smith Island. He embraced the opportunity with unyielding enthusiasm. Led by the youthful Simon Richardson, the crew embarked on their challenging voyage aboard the old, converted steel tug, determined to conquer unexplored territories and write new chapters in mountaineering history.
Tragically, the tale of their final journey remains shrouded in mystery and uncertainty. While successfully reaching Rio de Janeiro without incident, the vessel and its intrepid crew, including Tilman, vanished without a trace en route to the Falkland Islands. Presumed lost, it is believed that the ship may have foundered at sea, leaving no survivors.
The End of Bill Tilman's Life: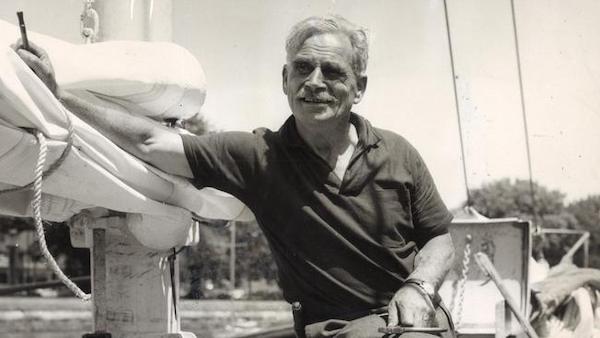 As the 1950s brought advancing age, Bill Tilman found that many of the towering summits he once conquered were now beyond his reach. Undeterred by this natural progression, he embraced a new chapter in his life – setting sail on the open seas. With wisdom and humor, Tilman remarked, 
"The peaks began to get too high for me, so I became a sailor."

Bill Tilman on old age
In 1954, he acquired the vessel Mischief, embarking on a series of extraordinary expeditions that seamlessly blended climbing with sailing. From 1955 to 1968, he navigated thousands of kilometers across oceans, including trips to Patagonia, a circumnavigation of Africa, voyages across the South Atlantic, East and West Greenland, and the islands of the Southern Ocean.
In 1964, Tilman set his sights on Australia, joining the expedition to conquer Big Ben on Heard Island, funded by The Australian newspaper, aboard the ship Patanela.
Although the Mischief met its end due to ice damage in Greenland in 1968, Tilman's seafaring spirit remained undiminished. Throughout the 1970s, he continued to explore the world's waters on different vessels, including the Sea Breeze and Baroque.
However, fate would test the adventurer's resilience one last time. In 1977, Tilman boarded the En Avant, led by expedition leader Simon Richardson, accompanied by a crew of seven. Tragically, the vessel vanished without a trace, leaving no clues to Bill Tilman and the crew's fate.
Bill Tilman: The Everest and Open Sea Adventurer
Bill Tilman's life was an extraordinary tale of courage, adventure, and unyielding determination. From his heroic military service during the First and Second World War to his remarkable achievements in mountaineering and sailing, he left an indelible mark on the world.
Despite the advancing years that limited his mountain conquests, Tilman's spirit of exploration remained undiminished as he charted epic ocean voyages, combining his love for sailing with the pursuit of uncharted peaks on islands.
While he may not have stood atop Mount Everest, his invaluable contributions and reconnaissance missions paved the way for others to achieve that historic feat in 1953. Tilman's legacy as both a pioneering mountaineer and an intrepid sailor continues to inspire adventurers, reminding us that in the face of challenges, embracing new passions and venturing into uncharted waters can lead to a life lived fully.