In the world of mountaineering, where courage and determination meet the highest peaks, Pasang Lhamu Sherpa stands as an extraordinary symbol of triumph. Born and raised in the heart of the Himalayas, Pasang Sherpa shattered the gender barrier in 1993. Becoming the first Nepali woman to conquer Mount Everest. Solidifying herself as one of the most famous Mount Everest climbers.
Pasang Lhamu Sherpa's journey is filled with countless challenges and moments of sheer bravery. It serves as an inspiration not only to Nepal, but to women across the globe. Ultimately, her achievements were reocignized by the Nepali Government, which considered her a hero.
This blog looks at Pasang Lhamu Sherpa's journey to becoming the first Nepalese woman to reach the summit of Mount Everest and her tragic death on Everest.
Pasang Lhamu Sherpa Journey to Becoming a Mountaineer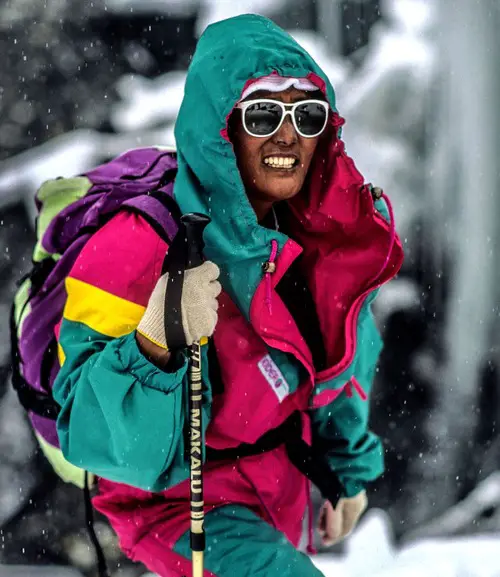 Pasang's journey to becoming a mountaineer was not a straightforward one. In a society where women were expected to conform to traditional gender roles, pursuing a career in mountaineering was seen as unconventional and even frowned upon. However, her determination and passion for the mountains propelled her forward, giving her the strength to overcome societal barriers.
At the age of 18, Pasang joined a local mountaineering club. There she received basic training in climbing techniques and wilderness survival skills. This experience served as the foundation for her future endeavors in the world of mountaineering.
Early Life and Mountaineering Pursuits
Pasang Lhamu Sherpa was born in the Solu-Khumbu region of Nepal. A place famous for its majestic mountains and breathtaking landscapes. Growing up in a modest family, she was no stranger to the harsh realities of life in the mountains. From a young age, Pasang was exposed to the beauty of the Himalayas, which sparked her passion for mountaineering. Despite the societal expectations that dictated women should stay at home and take care of the household, her parents recognized her exceptional potential and encouraged her to follow her dreams climbing mountains.
As Pasang Lhamu Sherpa's interest in climbing blossomed during her teenage years, she embarked on a journey of conquering various peaks, including Mount Blanc, Mount Cho Oyu, Mount Yalapic, Pisang Himal, and several others, before setting her sights on the ultimate challenge—Mount Everest.
Pasang's upbringing in the mountains instilled in her a deep respect for nature and a sense of adventure. She spent her childhood exploring the rugged terrain, honing her physical endurance and mental strength. Her love for mountaineering grew stronger with each passing day, and she dreamt of conquering the highest peaks in the world.
The Challenges Faced by Pasang Lhamu Sherpa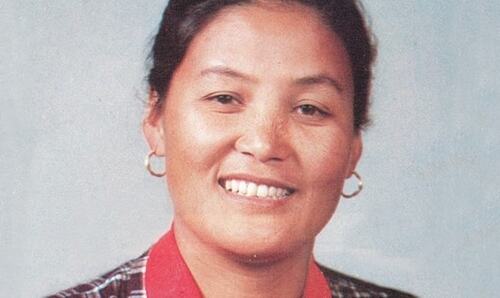 Lhamu Sherpa faced numerous challenges on her path to becoming a mountaineer. As a woman in a male-dominated field, she had to prove herself time and time again. The physical demands of mountaineering were grueling, requiring immense strength and endurance. Sherpa pushed her limits, training rigorously and preparing herself both physically and mentally for the challenges that lay ahead.
In addition to the physical challenges, Sherpa also had to overcome cultural and societal barriers. Women in Nepal were expected to prioritize their families and household duties, making it difficult for Pasang to pursue her passion for mountaineering. Pasang famously had this to say about the male dominated field of mountaineering, 
"Men are considered heroic [for climbing] while women are called irresponsible."

Pasang Lhamu Sherpa
Additionally, Pasang Lhamu Sherpa was also the mother of three children. Which further complicated her pursuit for adventure and mountaineering due to the societal expectations of women to mother the children and stay close to home.
However, she refused to let societal expectations define her. Thanks to her determination as well as support from her family, she was able to pursue her dreams, and continue on the path of becoming the first Nepali woman to summit Everest.
Three Attempts at Everest: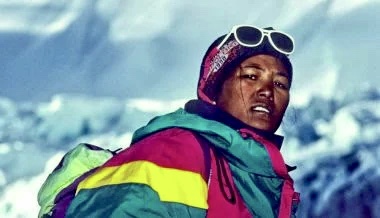 Pasang Lhamu made three attempts to conquer Mount Everest before finally succeeding. Despite her determination and skills, the first three endeavors did not lead to the summit.
1. The First Summit Attempt and the Controversy
During her agency work, she crossed paths with Marc Batard, a renowned French mountaineer. An invitation from Batard asked Pasang Lhamu to join his autumn 1990 Everest expedition. It's worth noting that Batard was the record holder for the fastest no-O2 ascent of Everest, accomplished in the fall of 1988, when he summited in an impressive 22 hours and 29 minutes. On this particular expedition, Batard set his sights on a remarkable challenge: conquering both Everest and Lhotse on the very same day.
Pasang Lhamu Sherpa Ordered to Turn Around:
Batard led a sizable team of 21 climbers, which notably included several women. However, during the initial summit push in late September, it became apparent that Pasang Lhamu's climbing pace was too slow, posing significant risks if she were to proceed beyond the South Col. Not only did members from other teams share this concern, Batard himself also realized that attempting the summit that day would be too strenuous for her. Hence, he made the difficult decision to request Pasang Lhamu to turn around at the 8,000-meter mark.
Feeling disheartened, Pasang Lhamu decided to storm off the mountain. Although Batard offered her the chance for a second summit push, she declined. Upon returning to Kathmandu, Pasang Lhamu's husband lodged a formal complaint with the Ministry of Tourism, alleging that a foreigner had unjustly barred a Nepali woman from climbing a Nepali mountain. This incident created a scandal that garnered much attention.
2. Second Attempt by Nepali Pasang Lhamu Sherpa – 1991:
During the fall of 1991, Everest saw the arrival of 12 teams, among them one led by Pasang Lhamu and her husband. Their team comprised 16 climbers, primarily Nepalis, along with four French climbers and one Belgian. Though Pasang Lhamu was officially the expedition leader, her husband and another Sherpa shouldered most of the leadership responsibilities.
Controversy arose when some climbers from other teams claimed that Pasang Lhamu's husband had asserted at Base Camp that his wife should have priority over all others in reaching the summit. This declaration sparked tensions and disagreements between her and foreign climbers.
On September 30, 1991, during Pasang Lhamu's initial summit attempt, she and several members of her team managed to reach an impressive altitude of 8,748 meters. Unfortunately, they had to halt their progress due to intensifying winds. The European climbers began their summit push on October 4, 1991, with Chantal Mauduit among them. However, the strong winds thwarted their ascent as well. While Mauduit and Belgian climber Karl Huyberechts contemplated pushing ahead, they ultimately respected Pasang's husband's directive that foreign climbers were not to proceed before his wife.
Consequently, Pasang Lhamu's journey was once again hindered by the unforgiving winds. During her subsequent summit attempt, she could not advance beyond the last camp at 7,900 meters.
3. Pasang's Difficulties in 1993 (3rd Attempt):
In 1993, Nepal received a request from India, urging them to grant climbing permits to Indian women as a tribute to Tenzing Norgay and the historic first ascent of Everest. As part of the agreement, India offered to include two Nepali climbers in their team. Pasang Lhamu, having already attempted Everest three times, believed she deserved a co-leadership position, as mentioned in Elizabeth Hawley's 1994 report (Elizabeth Hawley is famous for her work on the Himalayan Database. Which became the unofficial record for climbs in the Nepalese Himalaya.) However, the Indian team declined her proposal.
An alternative account suggests that Pasang Lhamu wished to join the Indian team, but Nepal's Ministry of Tourism chose two other Nepali women instead—Nimi Sherpa, who had previously conquered Makalu and Nuptse, and Upsana Malla, an experienced trekking and mountaineering guide. According to this version, Pasang Lhamu felt sidelined.
Moreover, the Indian climber Rita Gombu Marwah, a member of the Indian team, disclosed that Pasang Lhamu was not selected due to a rivalry with Nimi Sherpa, who also aspired to become the first Nepali woman to summit Everest.
Undeterred, Pasang Lhamu and her husband, Lhakpa Sonam Sherpa, acted swiftly to form their own independent team—the Nepali Woman's Everest Expedition—under Pasang Lhamu's leadership. The team arrived at Base Camp on March 30, 1993, with support from their sponsor, San Miguel Beer, which covered half of their fees. Among the ten climbers, there were two other women, Lhakpa Futi Sherpa and Nanda Rai, alongside seven Nepali men.
On April 22, 1993 Pasang Lhamu Sherpa Summited Everest: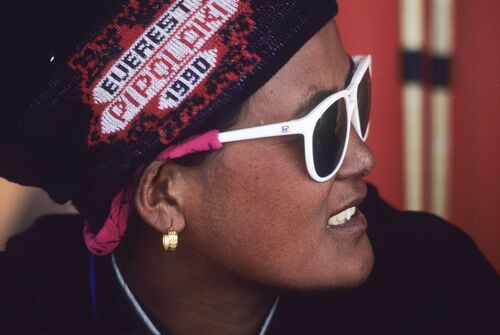 On April 21, 1993, Pasang Lhamu and fellow climbers successfully reached Camp 4 at an altitude of 7,900 meters. However, Lhakpa Futi and Nanda Rai faced various challenges and could not attempt the summit. Prior to their final push towards the top, one team member, Sonam Tshering Sherpa, a seasoned Everest climber with four previous ascents, had suggested setting up an extra camp at 8,500 meters. Unfortunately, his proposal was disregarded as they wanted to conserve time. The weather remained favorable that night, prompting Pasang Lhamu and five Nepali men to commence their ascent at midnight.
Their determination to reach the summit before the Indian women led them to adopt a strategy of silence. Avoiding communication with others and leaving their walkie-talkies behind. They also opted against carrying sleeping bags or bivouac equipment. As the Sherpa team had to bear the burden of carrying 26kg loads of oxygen bottles for themselves and for Pasang Lhamu. Who carried only one bottle. This also meant that they were alone on the South Col, without anyone to rely on in case of an emergency.
The ascent proved to be slow, particularly for Pasang Lhamu and Sonam Tshering, with the final leg, typically taking 10 hours, stretching to 14.5 hours for their small team due to their slower pace. Finally, on April 22, 1993, at 2:30 pm, Pasang Lhamu Sherpa and five of her companions accomplished their goal, reaching the summit of Everest.
Pasang's Tragic Descent From the Summit of Everest:
After the group successfully summited, the weather took a drastic turn. Exhausted, the climbers split into two groups. One group continued their descent, while Pasang Lhamu and Sonam Tshering, along with a third companion named Pemba Nuru, remained in the deadly Death Zone. With their oxygen supply depleted, they were forced to make an impromptu bivouac.
By the next morning, their situation had become dire. Sonam Tshering's condition deteriorated rapidly, and Pasang Lhamu was also severely ill and unable to stand. Realizing the urgency of the situation, Pasang Lhamu sent Pemba Nuru back down to the South Col, where the first group had reached. Hoping they could bring up some much-needed oxygen.
Unfortunately, the climbers at the South Col were too exhausted to make the ascent again at that time. Despite their efforts on April 24, the Sherpas had to turn back due to the powerful winds.
It wasn't until 18 days later that climbers from various groups were finally able to reach them. Tragically, they only found Pasang Lhamu's lifeless body, while Sonam Tshering appeared to have fallen.
Criticism of Pasang Lhamu Sherpa's Everest Summit:
Some climbers believed that Pasang Lhamu and her team had started the summit push too early. Criticism emerged regarding Pasang Lhamu's decision-making. It was said that she lacked proper descending skills, and she faced allegations of prioritizing her personal success over the safety of her teammates.
Eventually, with the assistance of foreign climbers, they managed to bring Pasang Lhamu's body down from an astounding altitude of 8,750 meters. This rescue operation was a historic feat and drew significant attention, prompting future teams to consider the moral imperative of attempting to recover the bodies of deceased climbers from such extreme heights. Previously, the prevailing customs on Everest and in the Rainbow Valley,  had been to leave them where they fell.
Recognition and honors received by Pasang Lhamu Sherpa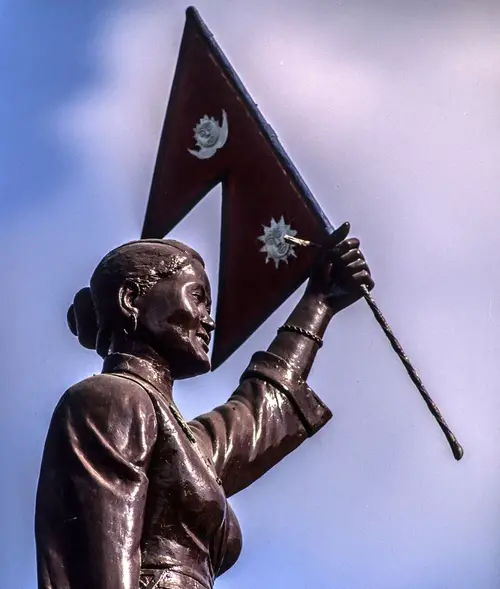 Pasang Lhamu Sherpa's extraordinary achievement did not go unnoticed. She received numerous accolades and honors for her historic ascent of Mount Everest. Sherpa was awarded the National Geographic Society's Adventurer of the Year award, recognizing her exceptional courage and determination. She also received the Sir Edmund Hillary Mountain Legacy Medal, further cementing her status as a trailblazer in the world of mountaineering.
In recognition of Pasang Lhamu Sherpa's groundbreaking achievement and her sacrifice, various honors and tributes were bestowed upon her both nationally and internationally.
Nepal Tara (Star) Decoration: Pasang Lhamu became the first woman to receive the prestigious "Nepal Tara (Star)" decoration posthumously, bestowed by the King of Nepal.
Youth Excellence Award: The National Youth Foundation honored her with the 1993-94 Youth Excellence Award.
Statue and Commemorative Stamp: A life-size statue of Pasang Lhamu was erected at Bouddha, Chuchepati, in remembrance of her feat. Additionally, a postage stamp was issued in her name.
Pasang Lhamu Peak: The Government of Nepal renamed Jasamba Himal (7,315 m) in the Mahalangur Range as Pasang Lhamu Peak, forever marking her legacy in the mountains.
Pasang Lhamu Wheat: The Ministry of Agriculture named a special strain of wheat after Pasang Lhamu, further immortalizing her name.
Pasang Lhamu Memorial Hall: The Pasang Lhamu Memorial Hall was established in Dhulabari of Jhapa district in eastern Nepal to honor her memory.
Pasang Lhamu Highway: The 117 km Trishuli-Dunche road was named the Pasang Lhamu Highway, symbolizing the road she paved for aspiring mountaineers.
Pasang Lhamu Sherpa: In The Shadow of Everest (Documentary)
"In the Shadow of Everest," follows the journey of Pasang Lhamu Sherpa, who in 1993 accomplished the remarkable feat of becoming the first Nepali woman to summit Everest. Despite her lack of formal education, her indigenous background, and her adherence to Buddhism in a predominantly Hindu country, Pasang's aspiration to conquer Everest places her in a challenging confrontation against her own family, international climbers, her government, and the forces of nature itself.
The narrative is shared through the voices of those who were familiar with her among the Nepali community, acclaimed alpinists from around the globe, and Pasang herself.
The son of Tenzing Norgay, Norbu Tenzing had this to say about Pasang Sherpa:
"There are 2 national heroes in Nepal, my father Tenzing who summited Everest with Hillary in 1953. And Pasang Lhamu Sherpa, who became the first Nepali woman to summit in 1993. My father is well known – Pasang is not. This film can bring her inspirational story to the world."

Norbu Tenzing
Legacy of Pasang Sherpa: Inspiring Nepali Women: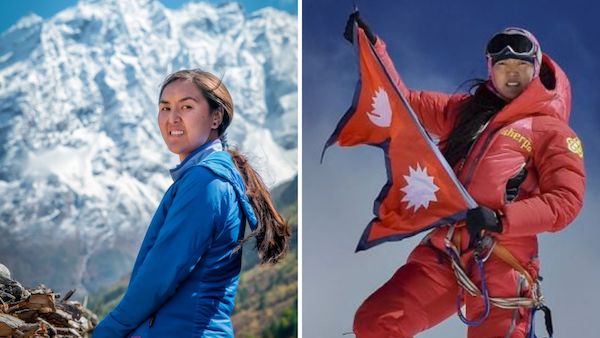 Upon Pasang Lhamu Sherpa's ascent of Everest's summit in 1993, her achievement ignited a spark of inspiration among countless women, particularly within the Nepalese community.
Among them was Pasang Lhamu Sherpa Akita. Sharing not only a name but also a love for the mountains. She embodies the legacy of the national hero in every way. At the age of 19 (born 1984), she distinguished herself as one of the first students at the Khumbu Climbing Center. Through formal training in climbing, she emerged as Nepal's pioneering female mountaineer. In 2016, her accomplishments were celebrated with the title of Adventurer of the Year bestowed upon her by National Geographic.
Pasang Lhamu Sherpa: The First Nepali Woman to Summit Everest
Pasang Lhamu Sherpa's remarkable feat of becoming the first Nepalese woman to summit Mount Everest and the tragic circumstances of her untimely demise have left an indelible mark on the world of mountaineering. 
However, Pasang Sherpa's achievement showcased the strength and resilience of Nepali women. Her legacy continues to inspire climbers and adventurers, serving as a reminder that with enough courage and determination, anything is possible.
Pasang Lhamu Sherpa will forever be remembered as one of the most famous Sherpas on Everest and as a trailblazer who conquered the highest peak and left an indelible mark on the country as well as on the world of mountaineering.
FAQs: Pasang Lhamu Sherpa the First Nepali Woman to Summit Everest
Below are some of the most frequently asked questions regarding Pasang Lhamu Sherpa.
1. How did Pasang Lhamu Sherpa lose her life?
Pasang died during her descent from the summit of Everest. Her death was attributed to the abrupt weather change, causing an impromptu bivouac. She died from exposure and lack of oxygen.
2. How many times did Pasang Lhamu Sherpa climbed Mt. Everest?
Pasang Lhamu made three attempts to climb Everest, and failed. During her fourth attempt on April 22, 1993, Pasang Lhamu successfully summited Mt. Everest. Tragically, she died during her decent.
3. Who was the first Nepali woman to climb Everest?
Pasang Lhamu Sherpa was the first Nepali woman to climb Everest. Born on December 10, 1961, in the Solukhumbu district of Nepal, she belonged to a Sherpa family.