Phurba Tashi Sherpa was born in 1971 and lives in Khumjung, Nepal with his family. He started as a cook's assistant on mountain expeditions, following his father's path. He's known for climbing Mount Everest a record 21 times, including three times in one season in 2007. In 2014, he aimed to break this record by reaching the summit two more times.
He also held the record for climbing the most peaks above 8000 meters (26,247 feet). In total he had climbed 30, which was the record before Kami Rita Sherpa beat him! These include 21 on Mount Everest, five on Cho Oyu, two on Manaslu, and one each on Shishapangma and Lhotse.
Phurba Tashi is the head Sherpa at Himalayan Experience. He is often called the "Everest Yak" due to his great strength at high altitudes and his extensive knowledge of logistics for climbing. Hence, becoming one of the most famous Sherpas of Nepal.
Phurba Tashi Sherpa: A Record-Breaking Climber's Journey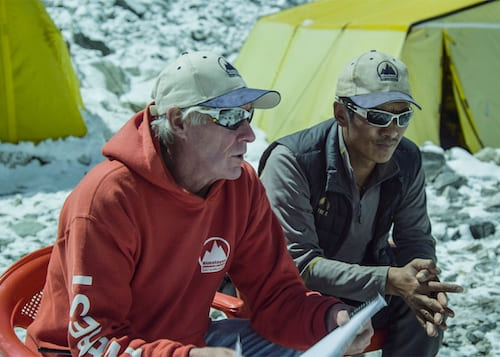 In 2007, he reached the top of Mount Everest three times in just one season. 
Phurba Tashi made his television debut in 2006 when he appeared on the first season of the Discovery Channel show "Everest: Beyond the Limit." During this season, viewers witnessed him carrying Mark Inglis (double amputee) down Everest.
In 2007, he agreed to join David Tait on an unprecedented mission. To climb up one side of Everest, come down the other side, rest for a few days, and then do it again in reverse. But when they got to the bottom on the south side of the mountain, Tait decided not to go back up. He said it was because he thought Phurba Tashi was a better climber and didn't want to take all the credit.
Phurba Tashi reached the top of Mount Everest for the 21st time in May 2013 while working Kishan Rai Mountain Experience. This matched the record held by Apa Sherpa at that time. In 2017, he was still tied for the most Mount Everest summits. However, in 2018, Kami Rita Sherpa broke the record.
A Sherpa's Journey through Everest's Challenges and Tragedies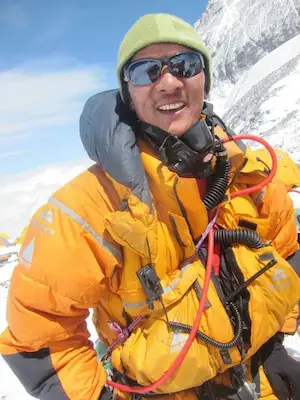 In 2014, a film crew had planned to document the work of Phurba Tashi on Mount Everest. However, their focus shifted when a devastating ice avalanche struck the mountain that year. They decided to cover the aftermath of this tragic event instead. In 2015, a documentary titled "Sherpa" was released, prominently featuring Phurba Tashi.
Phurba Tashi retired from climbing Mount Everest after the 2014 season. However, he continued to work as the head Sherpa for Russell Brice's Himex, an Everest climbing company, as of 2015. Unfortunately, the 2015 climbing season had to be canceled due to avalanches triggered by the April 2015 Nepal earthquake.
The 2015 earthquake also had a profound impact on Phurba Tashi's life, affecting his village of Khumjung.
He described the devastation caused by the earthquake, which resulted in the loss of his eight-bedroom trekking lodge in Khumjung, Nepal, and extensive damage to his house.
Moreover, it has become evident to Phurba that mountaineering is a dangerous job. Even more so after the April 2014 avalanche on Everest that claimed the lives of 16 Sherpas. Additionally, the 10 Sherpas who died at the Everest Base Camp after the 2015 earthquake. In total, 118 Sherpas have lost their lives on this mountain between 1921 and 2018.