Alison Hargreaves was the first woman to summit Everest without supplemental oxygen. Additionally, she did it without the help of Sherpas – making her one of the most well known Everest climbers. If that wasn't enough, she also set out to conquer K2 without supplemental oxygen as well. Although she reached the summit, she died during the descent.
This blog recounts her life's story and the controversy around her decision to climb the world's most dangerous mountains.
Who was Alison Hargreaves?
Alison Jane Hargreaves, born on 17 February 1962, was a British mountain climber. Among her achievements were conquering Mount Everest entirely alone, without supplemental oxygen, in 1995.
She also became the first climber to solo all the great north faces of the Alps within a single season. An extraordinary feat that included successfully scaling the challenging north face of the Eiger in the Alps. Additionally, Hargreaves accomplished the ascent of Ama Dablam, a 6,812-meter (22,349 ft) peak in Nepal.
During 1995, Hargreaves had the goal of climbing the three highest mountains on Earth – Everest, K2, and Kangchenjunga – completely unaided. On 13 May 1995, she reached the summit of Everest without the support of Sherpas or bottled oxygen. Tragically, on 13 August of the same year, she lost her life while descending from the summit of K2.
Alison Hargreaves Background and Personal Life: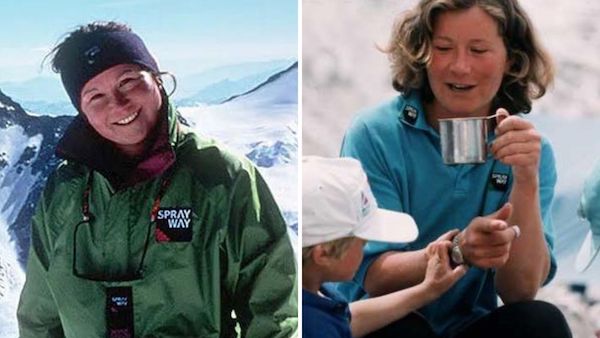 Hargreaves spent her formative years in Belper, Derbyshire, where she attended Belper High School. At the age of 18, she left home and eventually settled down with her partner Jim Ballard, whom she later married. 
Alison and James Ballard also founded a mountaineering equipment company. Eventually, their partnership grew into a marriage, and together they had two children named Kate and Tom. Notably, during her daring ascent of the Eiger north face, Hargreaves displayed remarkable determination as she accomplished this challenging feat while being six months pregnant with Tom – which caused the media to begin questioning her decisions as a mother. 
Hargreaves possessed an innate talent for climbing and diligently documented her thrilling expeditions in the Alpine Journal. In 1993, driven by an ambitious goal, she set her sights on solo climbing the six great north faces of the Alps within a single season. A feat that had never been achieved by any climber before. Astoundingly, she successfully conquered all six faces in under 24 hours during the summer of 1993. Her extraordinary achievement was chronicled in her book titled 'A Hard Day's Summer.' Which was published in 1994, allowing readers to delve into the details of her record-breaking journey.
In 1995, the family relocated to Spean Bridge in the Scottish Highlands, seeking an environment more conducive to her training as a mountain climber. 
Climbing Expeditions of Alison: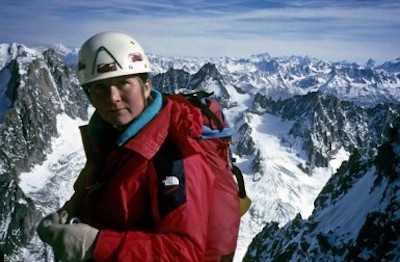 Alison was known for her innate capabilities on the mountains, including multiple record breaking ascents. Including her efforts,on the Great North Faces of the Alps, Everest and K2.
1. Hargreaves Ascent of The Great North Faces of the Alps:
In 1993, Hargreaves made a bold decision to undertake the solo climb of the six great north faces of the Alps within a single season, aiming to become the first person to accomplish such a remarkable feat.
Unfortunately, during that particular year, the spring and summer weather proved to be extremely challenging, forcing her to opt for alternative routes for the Grandes Jorasses and the Eiger climbs. Despite her successful endeavors, the absence of photographic evidence and her use of alternative routes initially led to skepticism and disapproval from both the media and the climbing community.
To silence the doubts, Hargreaves courageously embarked on a solo climb of the Croz spur on the north face of the Grandes Jorasses in the following winter. With pictures captured by a professional photographer during this ascent, the media and climbing community finally accepted and acknowledged her remarkable achievements.
2. Alison Hargreaves Reached The Summit of Everest Without Supplemental Oxygen or the Help of Sherpas:
Alison Hargreaves, aged 33, successfully reached the summit of Everest on 13 May 1995. An  ascent that was celebrated by her colleagues as the most significant climb ever accomplished by a woman. Her immediate action upon reaching the top was to radio her base camp with a heartfelt message for her two young children:
"I am on top of the world and I love you dearly,"

Alison Hergreaves after reaching the summit of Everest
Hargreaves now holds the distinction of being only the second climber in history, and the first woman, to scale the 29,028-ft mountain via the challenging north ridge without relying on artificial oxygen or Sherpas to assist her with gear.
She dedicated more than a year to thorough preparation, involving rigorous training on Ben Nevis, where her husband, climber Jim Ballard, worked part-time. This marked her second attempt at conquering the summit, as she faced the obstacle of freezing winds that forced her back when she was merely 1,500 ft from the top in the previous year.
According to Ballard, Alison Hargreaves had the ambition to reach the world's highest summit since she began climbing at the age of 14 in the Peak District. The challenging route she took, nearly directly on top of the north ridge, was necessitated by the absence of snow on the slopes below due to strong winds. Interestingly, this particular route was also chosen by the ill-fated 1924 British expedition that claimed the lives of George Mallory and Andrew 'Sandy' Irvine. Reinhold Messner, the sole solo climber to have achieved this feat in 1980, opted for an easier approach due to different snow conditions.
After summiting Everest, she returned home for a brief reunion with her family. And after less than a month, she was on her way to climb K2, the world's second-highest peak.
3. Alison's Last Climb: K2 
In June 1995 just a month after summiting Everest, Hargreaves joined an American team to climb K2. By 13 August 1995, the remnants of the US team and Hargreaves had joined forces with climbers from Canada and New Zealand at Camp 4, situated around 7,600 meters (24,900 ft) above sea level. They were at least 12 hours away from reaching the summit. However, that same day a Spanish mountaineer named Peter Hillary, son of the legendary Sir Edmund Hillary, decided to turn back, sensing a change in the weather that had been favorable for the past four days.
Despite the conditions, Hargreaves and Spanish climber Javier Olivar successfully reached the summit at 6:45 pm, accompanied by American Rob Slater, Spaniards Javier Escartín and Lorenzo Ortíz, and New Zealander Bruce Grant. Tragically, all six climbers lost their lives during a violent storm while descending from the summit.
The following day, two Spanish climbers, Pepe Garces and Lorenzo Ortas, who had survived the devastating storm at Camp 4, began their descent while battling frostbite and exhaustion. As they approached Camp 3, they came across a bloodstained anorak, a climbing boot, and a harness, all of which they recognized as belonging to Hargreaves. 
From Camp 3, they could also see a body in the distance. Though they refrained from approaching the body, they were convinced it was Hargreaves and concluded that she had been tragically swept off the mountain during the storm. That was the last time Hargreaves' body was seen.
After the incident, Captain Fawad Khan, the Pakistani army officer who served as the team's intermediary with the rescue services, revealed that he had strongly advised Hargreaves against climbing beyond the base camp due to the "suicidal" conditions resulting from the deteriorating weather.
What happened to Alison Hargreaves on K2?
Alison's journey garnered headlines for reasons that underscored gender biases. The media focused on her role as a mother, criticizing her pursuit of climbing high mountains while having a family. Such judgments rarely get applied to male climbers who leave their loved ones behind for their expeditions.
Alison's ill-fated expedition on K2, resulted in her perishing alongside five male climbers who chose to continue climbing despite others turning back. The motivations behind such extreme risks are complex and difficult to comprehend.
Alison's climb was influenced by her family's financial struggles. Her husband, Jim Ballard, faced debts and the closure of his climbing shop in Derbyshire, which had previously financed Alison's expeditions. As the family's sole breadwinner, she embarked on a mission to secure her reputation as Britain's top female climber, aiming to climb the world's three highest mountains (Everest, K2, and Kanchenjunga) in a single year.
In May 1995, Alison successfully climbed Everest solo and unsupported. Although compared to Reinhold Messner's solo ascent in 1980, her climb differed in certain aspects. Alison followed the standard north-side route up the North Ridge, receiving support from a commercial team up to Advance Base Camp. However, beyond ABC, she adhered to her strict rules, carrying her equipment, setting up camps, and refusing to use supplemental oxygen or fixed ropes, making her ascent a remarkable solo achievement by any standard.
Barely a month later, she embarked on her K2 expedition, joining an American team. She climbed solo and unsupported above Base Camp, avoiding supplementary oxygen. However, bad weather plagued the expedition. While some team members decided to head home, Alison and expedition leader Rob Slater chose to make one more attempt. They left for the summit on 9 August, and despite facing challenges along the way, Alison reached the summit at 6.17 pm.
After the summit, a storm with extreme winds struck, leaving them with no safe place to seek shelter or secure themselves to fixed ropes. They were literally blown off the mountain, unable to withstand the powerful winds.
Media's Reaction to Alison's Death on K2:
Britain's top female climber faced harsh criticism from the media following the tragic news of her and five other climbers' deaths on K2. Rather than highlighting Alisons's remarkable climbing achievements, the media chose to focus on her personal life. Unfortunately, she received extensive criticism for pursuing her passion for mountain climbing despite having a six-year-old son and a four-year-old daughter. The media branded her as uncaring and self-centered, a critique rarely directed at male climbers with families.
As Alison set off for K2, the media intensified their attacks, questioning whether it was responsible for a mother with young children to tackle such deadly mountain peaks. In response, she expressed that no climber embarks on a climb with the intention of sacrificing their life. Her determination was driven by the support and effort of those who believed in her, and she acknowledged the fear of failure as a motivating factor.
Her unwavering passion for mountain climbing caused a public outcry. The book "Regions of the Heart" by David Rose and Ed Douglas provides an intriguing insight into the prevailing public opinion at that time, shedding light on the controversies surrounding her actions and choices.
The Family Faces A Second Tragic Blow: The Death Of Tom Ballard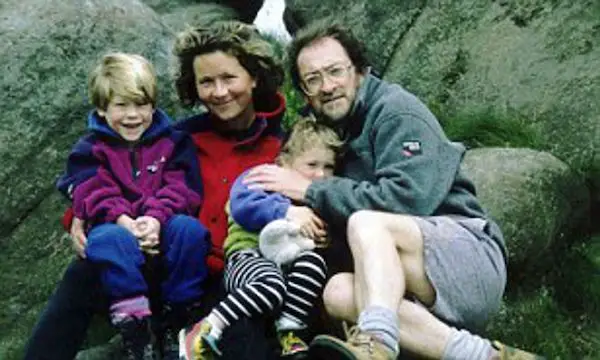 Following the heartbreaking loss of Alison Hargreaves, her husband, Jim Ballard, expressed that he and their children would continue to pursue their shared love for climbing, walking, and skiing. However, he emphasized the importance of allowing their children to make their own decisions when they were older.
Tom Ballard, undoubtedly inheriting his parents' passion for climbing, embarked on a remarkable journey after completing school. He fearlessly tackled some of the world's most challenging peaks, including Pizzo Badile, the Matterhorn, Petit Dru, and the Eiger. His extraordinary achievements earned him the well-deserved nickname, 'King of the Alps'!
However, tragedy struck again when Tom Ballard (30) and the Italian climber, Daniele Nardi, decided to take on Nanga Parbat (Diamer) in Pakistan. Tragically, they did not return from their expedition.
Jim and Kate Ballard now had to endure the unbearable loss of two beloved family members to the mountains – not only Alison but also Tom. Furthermore, these heartbreaking incidents occurred just 100 miles and 24 years apart, leaving a profound and enduring impact on the Ballard family.
Alison Hargreaves, Who Conquered Everest Solo and Without Bottled Oxygen
Alison Hargreaves' life and adventures remain an enduring testament to human resilience and the pursuit of dreams, even in the face of adversity and controversy. Her trailblazing accomplishments in the world of mountaineering shattered gender stereotypes and opened new avenues for aspiring female climbers.
With a blend of courage, tenacity, and love for the mountains, she conquered Everest and K2. Though her life ended tragically on the slopes of K2 in 1995, her legacy continues to inspire countless climbers to embrace the mountains and reach for new heights, forever commemorating her as a true legend in the world of adventure.
FAQs: Alison Hargreaves Summits Everest and K2
Below are the most frequently asked questions when it comes to the life of Alison Hargreaves and her climbing expeditions.
1. How old was Alison Hargreaves when she died?
Alison Hargreaves was 33 years (1962-1995) when she died. A mere three months after conquering Everest, on the late afternoon of August 13, Alison Hargreaves achieved another incredible feat by reaching the summit of K2 in Pakistan, the world's second-highest peak. Tragically, only hours later, she and five fellow climbers lost their lives as they were swept by a fierce and unforgiving storm with powerful winds that engulfed the mountain. 
2. What happened to Alison Hargreaves on K2?
Alison Hargreaves lost her life while descending from the summit of K2, the world's second-highest peak, on August 13, 1995. She was caught in a violent storm with fierce winds that engulfed her and five other climbers. The severe weather conditions and the absence of safe places to seek shelter or secure themselves to fixed ropes, led to the death of Alison Hargreaves and her fellow climbers.
3. Was Alison Hargreaves body found?
Alison's body was never found on K2 after her death. Only some of her gear and equipment were found flung across the rock and ice.