Pokhara, the second largest city of Nepal, and undeniably one of the most beautiful cities resides at the foothills of the Annapurna Range. With something to do for everyone, Pokhara, and especially Lakeside is a tourists paradise. Wondering just why it is so amazing? Make sure to read through my Pokhara travel guide.
Located about 200 km west of Kathmandu, the city can be accessed by domestic flights, public transportation, motorcycles, scooters  and private rented vehicles. Pokhara serves as the gateway to the Annapurna Range and provides spectacular views of the range from the entire city.
With over one-million international and domestic tourists each year, Pokhara is one of the most beloved and visited places in Nepal. Since the city offers trekking, boating, hiking, pony rides, paragliding, bungee jumping, zip-lining, a cable car, views of Phewa lake and the Annapurna Range as well as high-quality resorts, hotels and restaurants, it is no wonder so many people visit the city each year!
In this Pokhara travel guide, I will discuss everything you need to know about the city, as well as something to do for every type of tourist visiting the city! 
Pokhara City Guide – Fast Facts
A few of the basic and essential information you need to know about Pokhara can be seen in the table below: 
| | |
| --- | --- |
| Location | Pokhara is in the central part of Nepal. The exact location is: Pokhara, Kaski, Gandaki Province, Nepal. |
| Distance from Kathmandu | 201 Km. Approximately seven hours by driving and 30 minutes by plane. |
| Distance From Chitwan | 150 Km. Approximately four and half hours by driving and 20 minutes by plane. |
| Population of Pokhara | 518,452 people live in Pokhara, making it the second most populous city in Nepal (CBS Nepal 2021) |
| Tourists Per Year | Over 1-million per year |
| Average Temperature | Yearly Average: 21.5 °C (70.7 °F)Winter Lows and Highs: 4.6 °C (40.3) °F to 15.6 °C (60) °F Summer Lows and Highs: 21.4 °C (70.6) °F to 25 °C (77.1) °F |
| Best Time to Visit? | Best time: September to November. Second best time: February to June – check out our Nepali calendar tool to get the Nepali dates! |
| How many Days do you need in Pokhara? | 2-3 days will give you enough time to see and experience everything you would like to in Pokhara |
| Activities Available | Adventure Sports, Culture and Heritage, Relaxing, Sightseeing, Shopping,  |
| Is Pokhara Safe? | Yes. It has a low crime rate and access to good hospitals and services |
| Is Pokhara Family Friendly? | Yes! There is something for everyone in Pokhara no matter the age of the visitor. Have a look at our travel Nepal with a family guide! |
Table providing important information about traveling in Pokhara, Nepal
Now that we have some basic information about the city, let's discuss how to get to Pokhara, the recommended duration of stay and the weather in the city. 
How to get to Pokhara?
There are two ways to get to Pokhara from Kathmandu – by road and by domestic flight. Depending on what you are looking to get out of your travel experience, you may choose one over the other. I discuss the benefits of each in their respective sections below:
How long is the bus ride from Kathmandu to Pokhara?
The bus ride from Kathmandu to Pokhara is 201 km in distance and takes approximately seven hours to reach. The best time to get a bus is early in the morning from 7:00 and 8:00 am as there is typically less traffic and you will arrive around 2:00 to 3:00 pm, giving you time to get settled in and explore Pokhara. Finally, a tourist bus from Kathmandu to Pokhara will cost between NPR 1,000 and 3,100 (USD $10-25).
There are cheaper and slightly faster ways to travel from Kathmandu to Pokhara if you take a Micro (Toyota Hiace). These vehicles are smaller and drive faster as they are more able to weave in and out of traffic. However, they are usually more crowded, lack personal space on them, and not great for people that get car sick easily. A trip on a Micro will cost around NPR 600 (USD $6) and can get you to Pokhara in about five hours. 
A few benefits and negatives of deciding to travel by road to Pokhara from Kathmandu includes:
Benefits of Taking Public Transportation:
Cheaper fare
Will get to see the entire country
Chances to speak with locals and experience a more authentic Nepal
Will stop at more places and have opportunities for more unique  photos
Negatives of Taking Public Transportation:
Will take longer to arrive in Pokhara
Not good for people who get car sick
Can encounter delays – landslides and accidents or frequent especially during monsoon season
Taking a plane from Kathmandu to Pokhara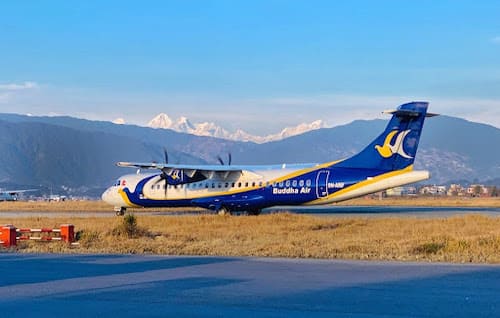 Taking a plane from Kathmandu to Pokhara is the preferred option for traveling between the two cities for many tourists. With domestic flights available everyday, and requiring only a 30 minutes flight, it is no wonder why travelers prefer this option.
However, even though flights are easier and faster, they are going to cost you. Depending on the season, and your nationality you can pay between USD $80 and $100 (for any nationality besides Nepali and Indian). For Indian nationals, you will pay the Nepali rate which ranges from NPR 3,000 to NPR 5,000.
Additionally, come January 1, 2023, tourists will be able to fly directly to the Lakeside city thanks to the newly built Pokhara International Airport.
Recommended Domestic Flight Operators:
I would recommend using one of the following two domestic flight operators in Nepal. Both have the most reliable services, as well as the best track record when it comes to safety, as well as customer service.
My recommendation for traveling from Kathmandu to Pokhara:
If you are a first time traveler to Nepal, have the time and the budget, I would recommend traveling at least once by road, and once by plane. Driving at least once will give you a whole new perspective of the country, and give you a couple cool places to stop, including Manakama Temple, and Bandipur.
If you are in a rush and have limited time in Nepal, the best thing to do is travel by plane. You will save significant time, and give yourself an extra day in Pokhara to see and explore the city.
Want to find out which city is better? Then make sure to check out my blog that discusses Kathmandu or Pokhara: Which city shouly you visit!
Traveling between Pokhara and Chitwan:
As I have already highlighted the benefits and negatives of traveling by plane or driving in between your destinations above, I will provide a quick breakdown of distance, time to travel and cost for traveling between Pokhara and Chitwan – a popular tourist destination for safari and wildlife lovers.
Traveling to Chitwan Quick facts:
| Travel type | Time | Cost |
| --- | --- | --- |
| By Road | 150 km drive. Approximately four and half hour drive | USD $8 – $10 (NPR 800 – 1,000) |
| By Plane | 20 minutes | USD $50-$75 for foreigners and NPR 2,500 to 4,000 for Nepalis and Indian nationals |
Table showing facts about traveling between Chitwan and Pokhara
Weather in Pokhara Nepal
In Pokhara, the wet season which is from mid June to late August early September, is usually hot, muggy and has frequent rain and thunderstorms. The dry season from September to May is typically warm with clear skies providing fantastic views of the Annapurna Range. It is important to note that from mid November to the end of January Pokhara is typically cold, with clear skies. 
In terms of maximum and minimum temperatures, over the course of the year, the temperature typically varies from 46°F to 90°F and is rarely below 41°F or above 96°F in Pokhara. The figure below shows the different seasons and weather types in Pokhara throughout the entire year.

How many days do you need in Pokhara?
Pokhara has a lot to offer, but to experience the major tourist attractions in the city, 2 to 3 days will be sufficient.
That being said, Pokhara has a lot to offer and is a very relaxing place to visit. Many tourists find themselves getting addicted to the city and choosing to forgo their time in Kathmandu and spend more time in the lakeside city. 
With access to the beautiful lake, views of the mountains, fresh air, delicious food, and adventure sports, there is something for everyone to enjoy in the city. Additionally, Lakeside Pokhara provides the perfect place to relax and unwind after hectic days in Kathmandu, or after a grueling Annapurna Base Camp trek in the mountains.
So you have decided to spend three days in Pokhara, you may be asking yourself what types of things are there to do in Pokhara?
Below I have come up with a list of 5 things to do while visiting Pokhara.
Pokhara City Guide – Things to do
Looking for things to do in Pokhara while visiting? Below is a list of 9 different things you can do while lounging in the lakeside city. I have tried to come up with a diverse list of activities, in order to provide something for everyone, no matter if you are a solo traveler, traveling with friends, or even traveling with your family.
1. Visit one of three lakes around Pokhara.
You are probably familiar with Phewa Lake, the lake that the entire tourist destination of lakeside is built around. Of course Phewa Lake provides plenty of activities and things to see, there are also two other lakes in the area, Begnas Lake and Rupa Lake. 
Phewa Lake
Phewa lake is considered the most beautiful lake in Pokhara, and of course by far the most visited. With breathtaking views of the mountains, people love to relax and take in the view at lakeside restaurants. Additionally, the lake is famous for boating which can be used to visit the holy Tal Barahi temple on an island in the middle of the lake.
Begnas Lake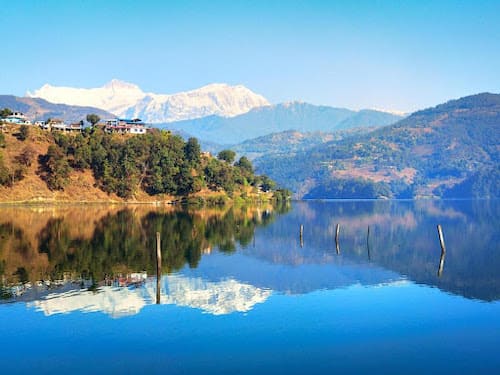 Begnas Lake is the third largest lake in Nepal. Begnas Lake is situated in the south-east of the Pokhara Valley and is a freshwater lake. Begnas Lake area offers visitors an opportunity to take in the beautiful surroundings and wildlife with far fewer tourists. The quiet lake also has lakeside restaurants, a few hotels and boating.
Rupa Lake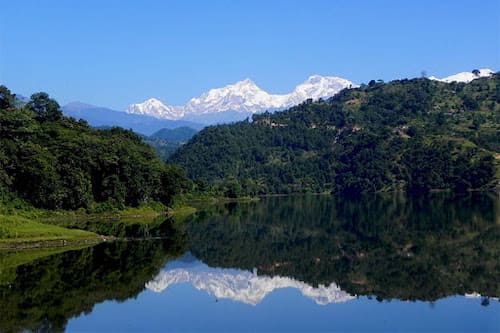 Rupa lake offers a lot for wildlife and nature lovers, with all the flora and fauna surrounding the lake. Additionally, with its fisheries you can take advantage of fishing in the lake as well. Finally, and one of my favorite things to do in the area is, to take the short hike that allows you to see both Begnas and Rupa Lake from a view tower.  
2. Sarangkot Sightseeing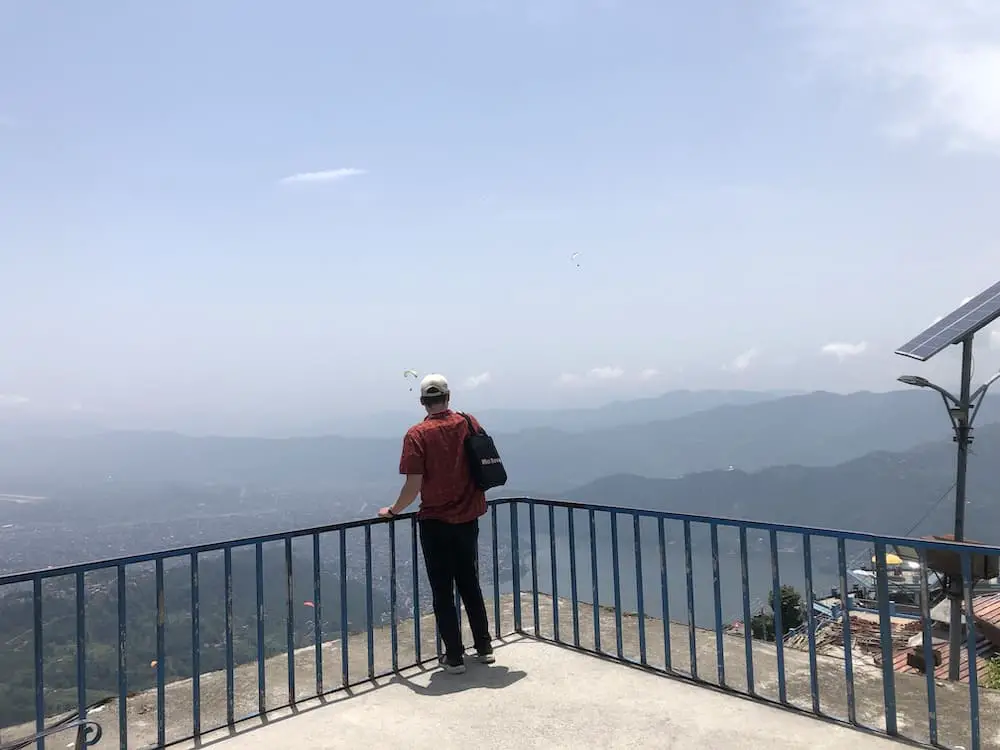 Situated at an elevation of 1600m Sarangkot is a popular destination in Pokhara which provides stunning panoramic views of the Annapurna range. Additionally, you can take in the beautiful view of the Pokhara Valley along with the mesmerizing Fewa Lake. Sarangkot serves as the hub for paragliders and zip-lining fanatics. 
Want to learn more about the elevation of Sarangkot, and other places in Nepal? Then make sure to check out my blog covering the elevation of Nepal and major cities in the country!
3. Peace Pagoda and Shiva Statue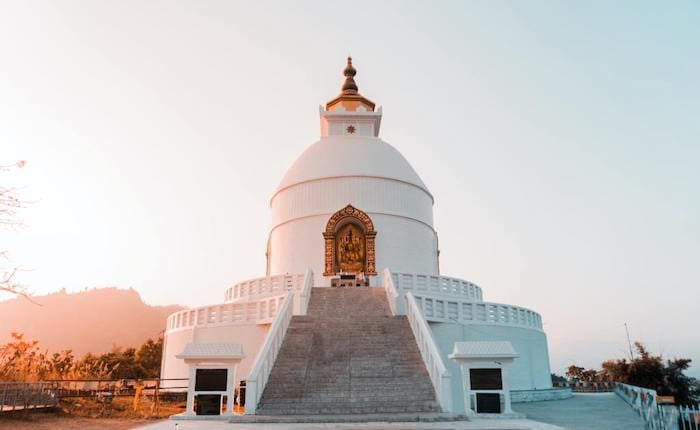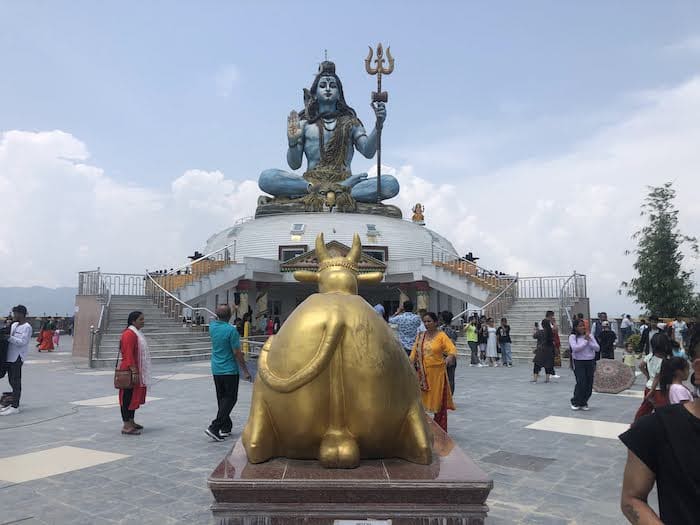 Perched atop of the hill on the south side of Lakeside, the World Peace Pagoda in Pokhara is another famous sightseeing destination. The Peace Pagoda propounds the majestic view of the Annapurna range, Pokhara city and Fewa Lake. There are options to take a boat to hiking trails, cycling tracks and to take a taxi to visit the stupa. 
Fun fact: There are two World Peace Pagodas in Nepal, one is in Pokhara, the second one is in Lumbini, the birthplace of Buddha!
Additionally, the recently completed Shiva Statue in Pumdikot, found slightly to the west and further up the hill that is a great place to visit as well. It is at an higher elevation which provides you breath taking views of the entire city as well as the Himalayas.
The best part is that both the Shiva Statue and the Peace Pagoda can be visited in one day either by car, or on a relatively easy hike from lakeside! Have a look at our: Day hike in Pokhara: Peace Pagoda and Shiva Statue guide!
4. Devis Fall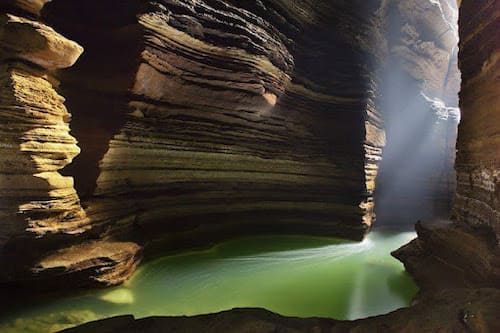 Devis Fall, also known as Patale Chango in Nepali, is a well known place to visit in Pokhara. Water flows directly from Phewa Lake down narrow canals where it eventually reaches the famous waterfall. The picturesque waterfall provides a noteworthy spot to visit and appreciate the nature and power of the area.
5. Underground Caves and Caverns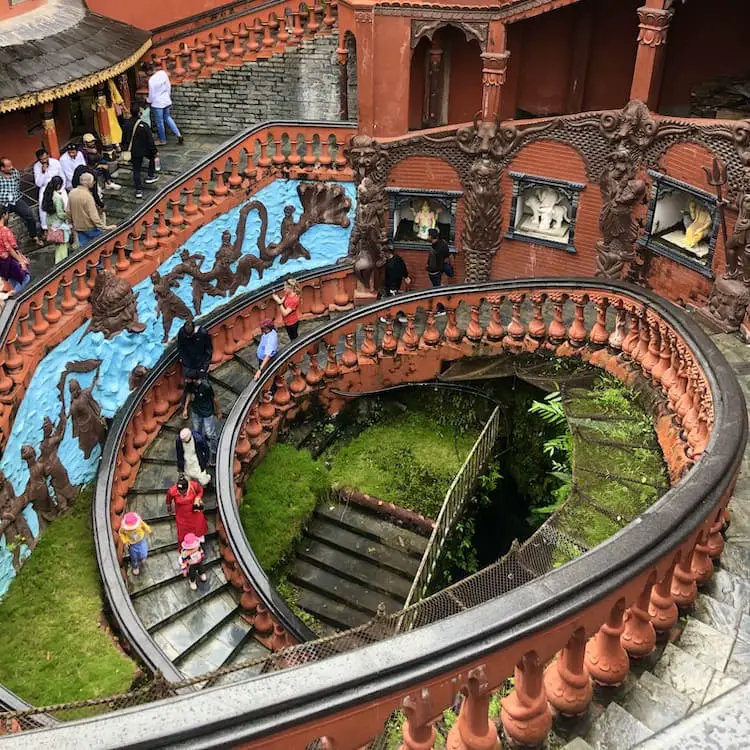 There are caves and caverns scattered around the city. If you are adventurous and brave, you may decide to check out the different caves in Pokhara. The most popular caves include Mahendra Gufa, Gupteshwor Cave, and the Bat Cave (Chamero Gufa)!
Just make sure to take a flashlight with you, as well as some clothes that you don't mind getting dirty because you will have to crawl and slither through the tight crevices and caverns of the Bat Cave!
6. Adventure Sports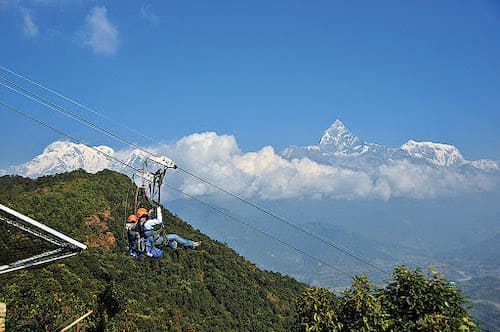 Pokhara is great for thrill seekers. The city provides a handful of different activities for people to get their thrill fix. Some of my favorite adventure sports to do in Pokhara are:
Zip-Lining
Go Karting
Bungee Jumping
7. Annapurna Cable Car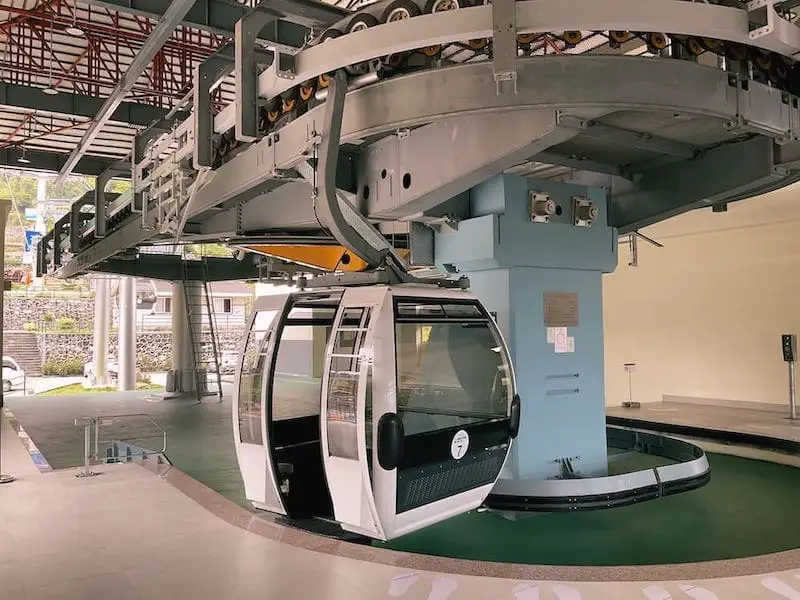 The Annapurna Cable Car in Pokhara is a brand new attraction at Lakeside. Opened in early 2022 the Gondola provides passengers easy access to Sarangkot view point. The new tourist attraction opens from 5am to allow for sunrise views over the mountains to the North.
Tickets can be bought from the lower station in Sedi Bazaar on the north side of lakeside. If you want to find out more info about the Annapurna Cable Car in Pokhara, make sure to read my in-depth guide.
8. International Mountain Museum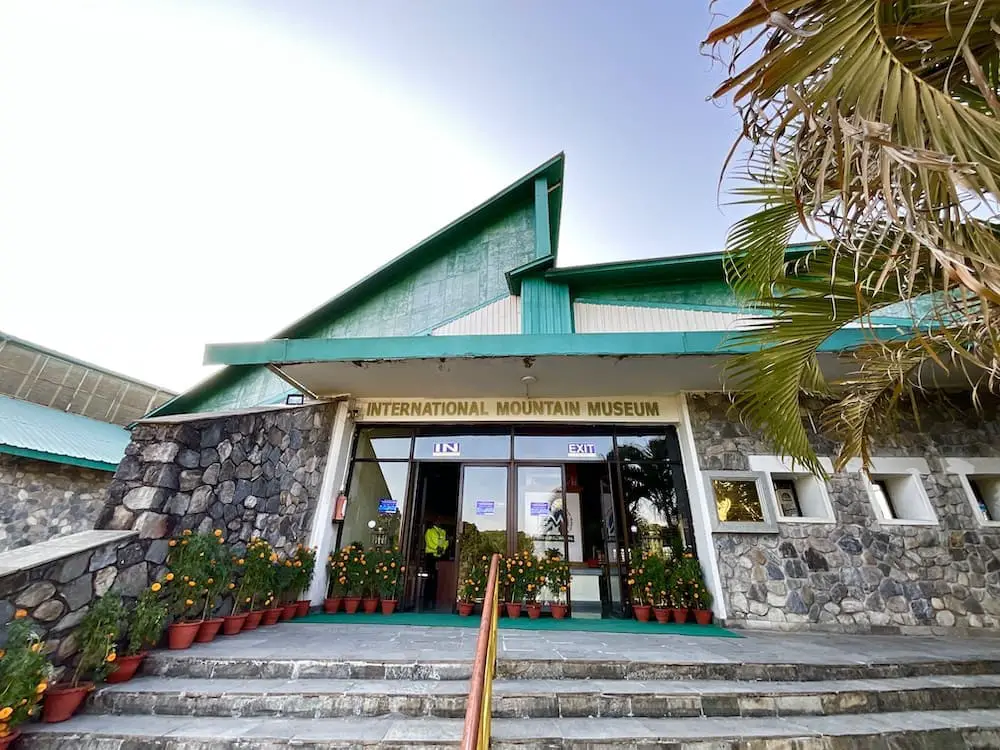 If you are looking for an educational and fun way to learn about the mountains and the culture of the people that live around them, then the International Mountain Museum is for you!
With exhibits and displays covering the history and culture around mountain climbing, there is something for everyone here. They have a great collection of the flora and fauna of the region, as well as mountain climbing gear from the past! It is a great place for families in Pokhara!
9. Dining in Pokharay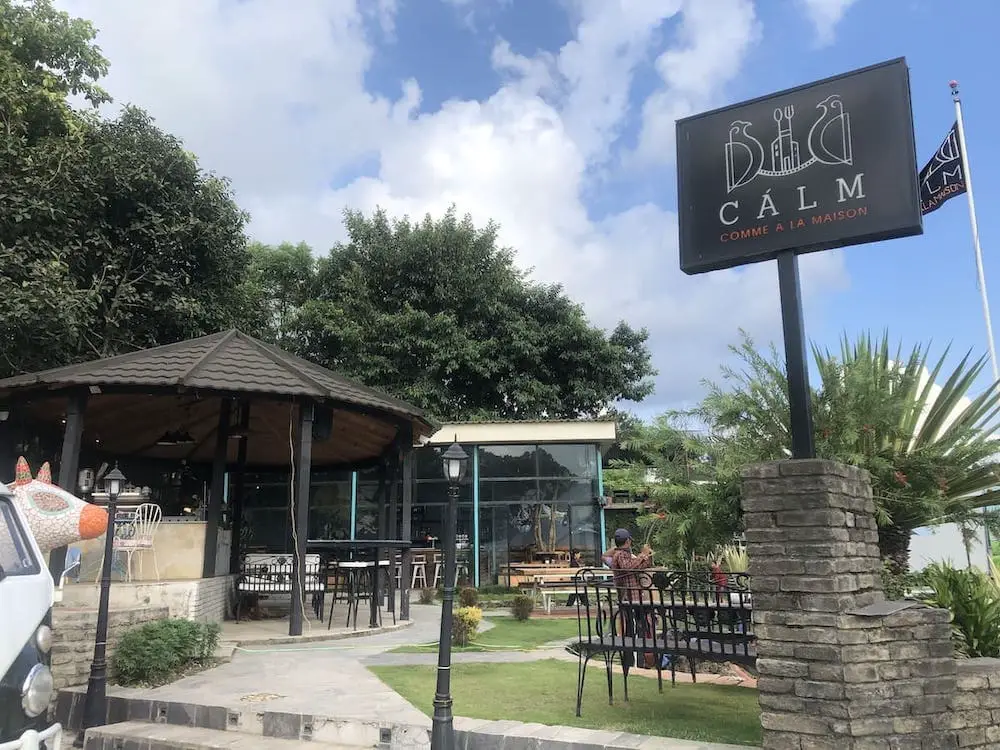 Pokhara has everything you can imagine when it comes to food. From fine dining experiences, to small local eateries, there is never a shortage of food options.
If you are looking for some of the best restaurants in Pokhara then don't worry my friend, I have a complete up-to-date roundup of various cuisines. Perfect for weary trekkers coming back from Annapurna Base Camp.
10. Going out in Pokhara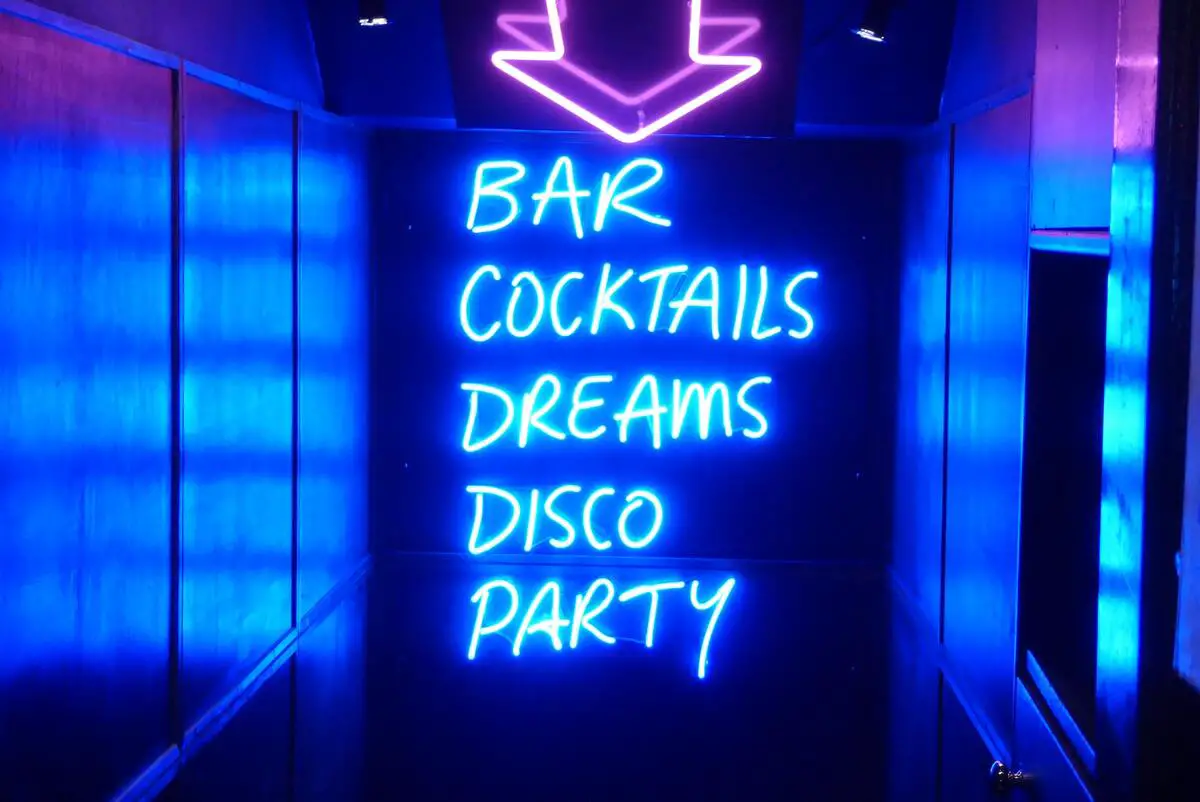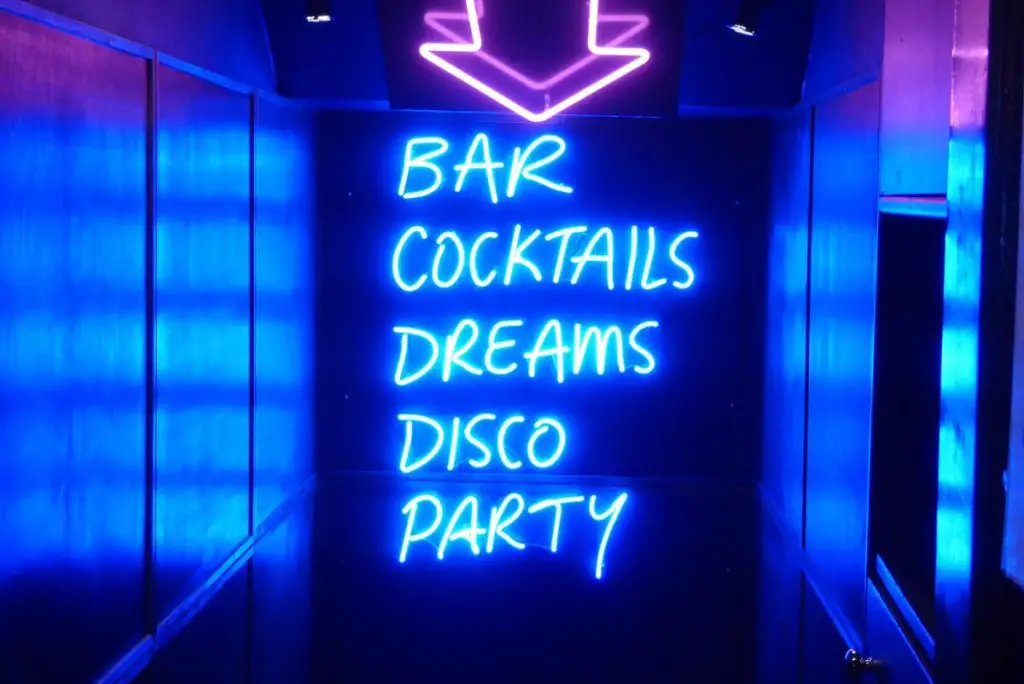 Lakeside, Pokhara has a thriving night life, with plenty of bars and discos to enjoy your evening at. With live music, bars you can dance the night away, or even outdoor movie theaters, Lakeside has something for everyone!
Check out my guide covering Nightlife in Pokhara!
11. Go for a Short Trek: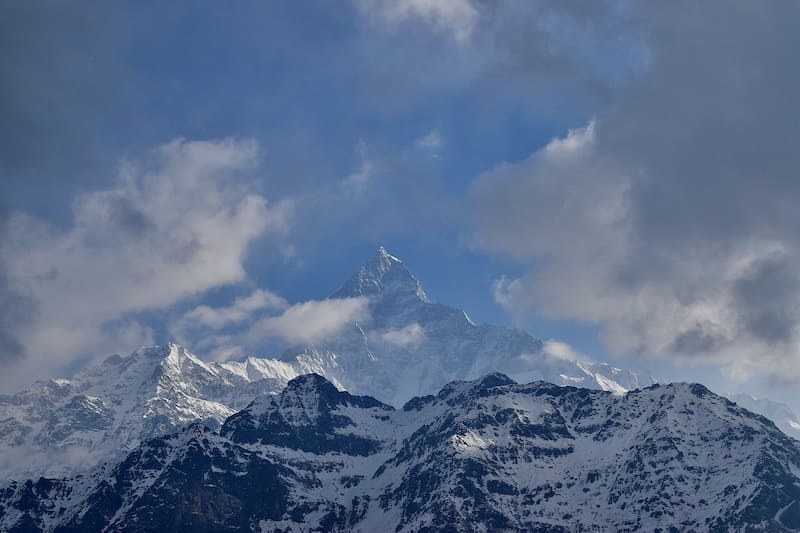 If you are short on time while visiting Pokhara, then you can always go for a short trek. Khumai Danda Trek in Pokhara is a great beginner level trek for people who only have a few days. My friends and I completed the trek in just two days including travel from Pokhara and back!
FAQs: Pokhara Travel Guide
1. How many days are enough for Pokhara?
Pokhara is beautiful place to experience the serenity and calmness of the city. Therefore, it is recommended to spend at least 3 to 4 days in the city of lakes!
2. How do you travel around Pokhara?
You can travel around Pokhara through various transportation services that is available in the city. You can hire a motorbike or scooter or a cycle to go around the city. Or if you want to experience the local way, you can use the bus that is available in different parts of Lakeside. However, if are traveling the family or don't mind paying extra you can use cab services.
3. Which is more better Pokhara or Kathmandu?
Pokhara is better than Kathmandu. Pokhara is less polluted and crowded, city of many lakes and home to the best views of the Machhapuchare and Annapurna range. Pokhara is also a preferred tourist destination in Nepal.