Pokhara is a food paradise for tourists and travelers. With a variety of restaurants and cuisines available it may be difficult to pick somewhere to eat. Some of the best restaurants in Pokhara are well known, and some are a little off the beaten path. 
To help new travelers as well as seasoned tourists find their next delicious meal, I have come up with a list of some of the best restaurants in Pokhara. As an expat that has lived in Nepal for over five years, and the last year in Pokhara, I have tried almost every eatery in Pokhara!
Looking for vegan food options instead? Check out my best vegan restaurants in Pokhara blog!
This blog is an ever growing list of some of my favorite places to eat at when I am around Lakeside! Hope you find your next meal, and your new favorite restaurant while reading this blog! At the end of the blog I have also included the location of all the restaurants listed in this roundup!
Where To Eat in Pokhara?
Pokhara offers a wide variety of dining options for locals and tourists alike. Whether you're looking for traditional Nepali cuisine or international flavors, you'll find something to suit your tastes. With so many choices, you will surely find the perfect place to satisfy your appetite in Pokhara.
1. Fresh Elements in Pokhara: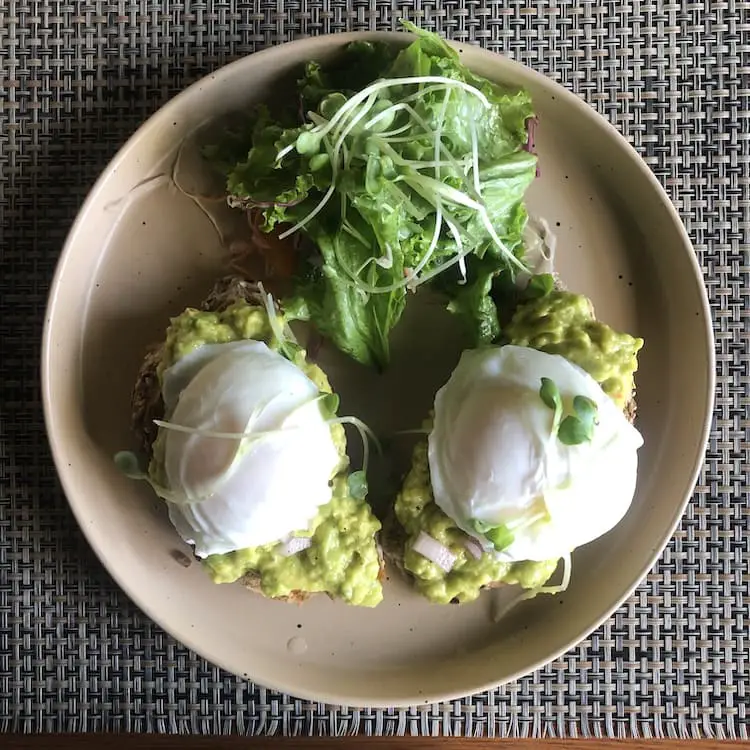 One of the best places to eat delicious and healthful organic food made with hand-picked ingredients is Fresh Elements in Pokhara.
The Fresh Elements Restaurant provides you with a lavishly decorated setting that gives you a refined yet homey air to unwind in, courteous and attentive service from staff that care about your experience, and scrumptious cuisine made with little oil and no MSG added.
With a wide variety of dishes, you can find every type of food you may be craving. Additionally, Fresh Elements in Pokhara is home to one of the best bars in Pokhara. The Longest Bar, serves a variety of cocktails, wine and draft beer.
2. Calm at Lakeside: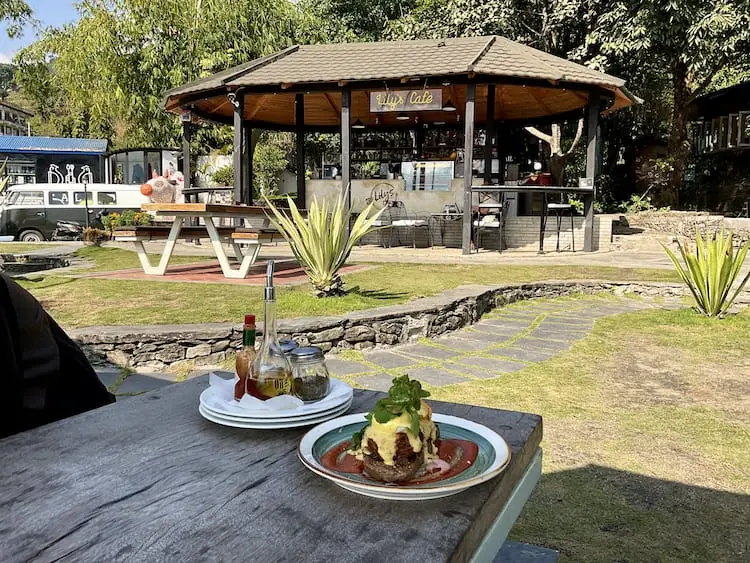 Located away from the main lakeside area, Calm in Pokhara is one of those aesthetically pleasing restaurants that helps you relax in a "calm" environment. Calm is close to the lake and offers a spacious open space to sit either outside or inside. The location is a bit further away and you might need a vehicle of your own to visit the restaurant. 
The restaurant offers a peaceful and natural environment. You can witness the beautiful lake view as you enjoy your meal. They have a pretty good selection of non-veg and veg (for sure) but also for vegans! The price is good compared to the quality and hygiene of the food. Their breakfasts and smoothies are a must-try!
3. OR2K in Pokhara: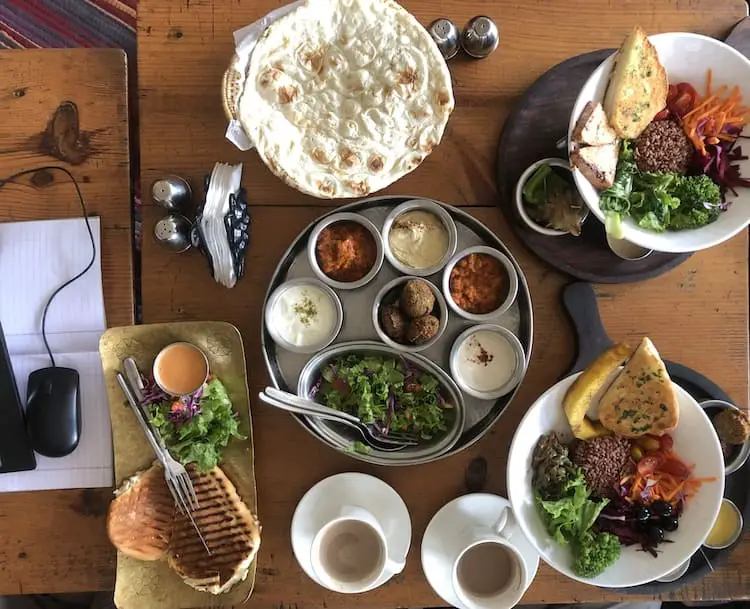 A vegan or vegetarian, are you? You should be eating at OR2K in Pokhara, then. You can still go and enjoy their vegetarian dishes even if you are not a vegan; I'm sure you'll adore it. Although it's a bit pricy, the meal is worth it and incredibly yummy. It truly seems like heaven on earth to enjoy your favorite food with your favorite person while dining with a stunning view of Phewa Lake. 
It's a stunning location where you can spend an entire day relaxing, watching the paragliders and Annapurna Cable Car to the North, as well as the sunset over the lake! It is a must visit restaurant for anyone looking for a delicious meal! 
4. Roadhouse Cafe in Pokhara: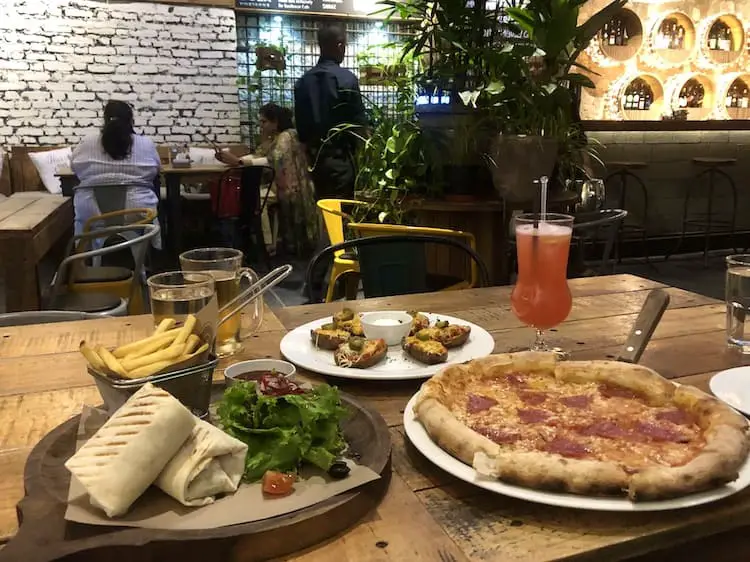 Roadhouse Cafe in Pokhara is one of the best places to eat around Lakeside. They have a great vibe and ambiance that is comfy and really fashionable. You will be  astonished by the inside of the establishment, which is especially good. The food was excellent, and the service was excellent as well. You'll adore the tidy and serene atmosphere they have managed to preserve. Both the cuisine and beverages are excellent here. 
Although slightly more expensive than average, the pricing is reasonable given the level of quality they provide. Moreover, the price is made up for after enjoying one of Roadhouse's amazing pizzas, appetizers or pasta. Make sure to check out the pizzeria next time you are visiting Lakeside in Pokhara!
5. Natssul Korean Food: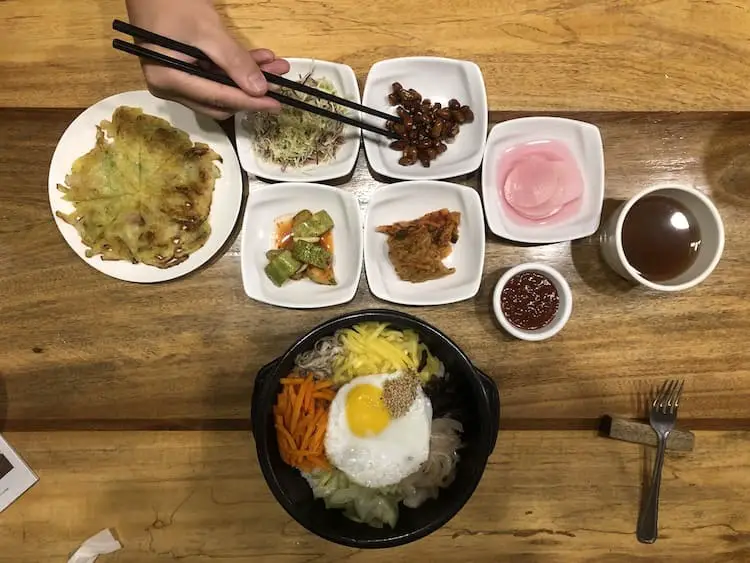 Natssul in Pokhara has décor reminiscent of the shops in Seoul's Hongdae neighborhood. The inside is quite breathtaking, with soft music playing in the background and dark walls covered in pictures and artwork. We had the impression that we were back in Korea, and we hoped the food would be just as genuine.
The restaurant generously offers free side dishes and tea to patrons, which are intended to go with the main courses in true Korean fashion. Although there are a lot of free appetizers, one must be careful not to consume too much kimchi or fried bean sprouts before the meal is served.
If you are looking to indulge in some of the best Korean food in Nepal, then you must check out Natssul located towards Dam Side on Lakeside. It is absolutely one of the best places to eat while visiting Pokhara!
6. Fat Monkey in Pokhara: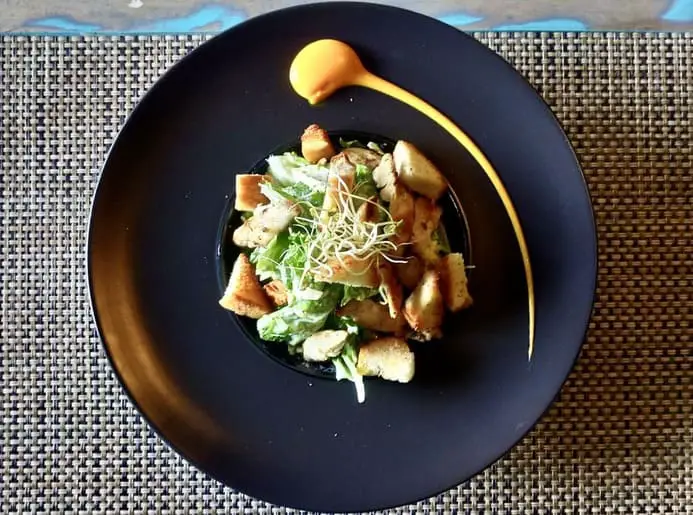 Whether you're looking for a causal meetup or a dining experience, Fat Monkey in Pokhara gives you the best of both worlds. The interiors are very welcoming, giving a lot of pastel vibes, hanging boys in the walls and from the roof, Fat Monkey Restaurant at Lakeside, set the perfect ambiance for a good time. The open-space bar in the terrace offers a beautiful setting and has a selection of great drinks.
The food at Fat Monkey is delicious, with a vast menu that brings the best local and international cuisine. The flavors are bold and exciting, and each dish is beautifully presented. Whether you're in the mood for a light snack or a full brunch, Fat Monkey has something for everyone.
7. Open House at Phewa Lake: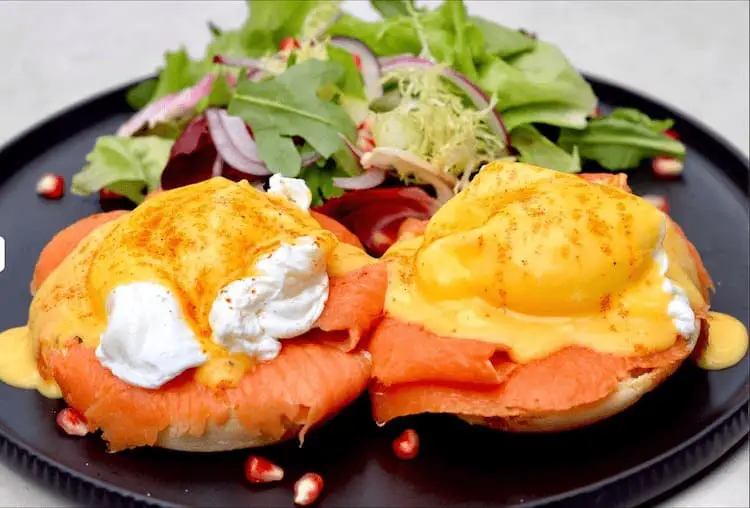 Open House in Pokhara is a renowned multi-cuisine restaurant run by a musical family since 1988.
To provide the highest-quality food, Open House consistently emphasizes the usage of fresh products. Since its opening, it has also carried on the tradition of live music, bringing renowned musicians to our esteemed guests. Through delightful experiences, we encourage creativity in the music industry so that everyone can enjoy a higher level of living.
The restaurant provides an ambiance and lake view that can keep you enthralled throughout the day and night. Not only will the view keep you around, but so will the variety of food options and drinks. Open House offers a wide variety of food options that will satisfy any desire you may have. Make sure to check out Open House in Pokhara next time you are wanting an amazing view and somewhere to enjoy a meal!
8. French Creperie at Lakeside: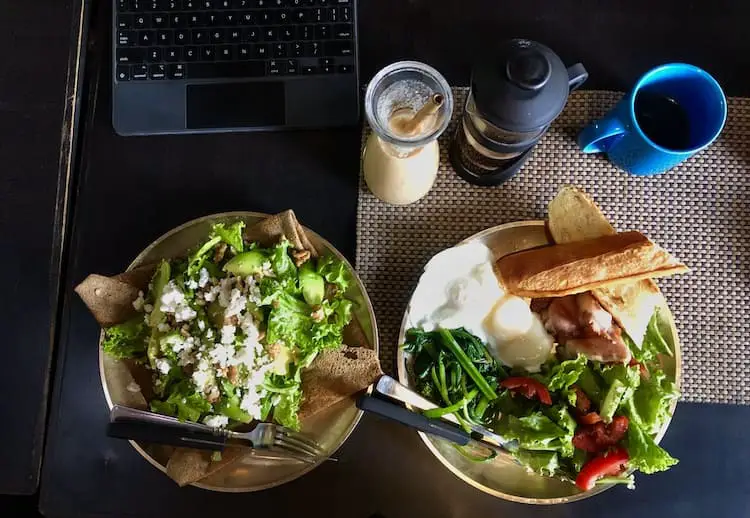 Inspired from recipes and flavors from France, the French Creperie in Pokhara is one of the best places to enjoy your breakfast. They are all about bringing food culture from France and Nepal together. Light, refreshing and healthy choices to choose from, they offer a variety of dishes and also vegan and gluten-free options.
They have a cozy space with seatings on different parts of the restaurant. You can never go wrong with any of their food and brings a peaceful yet a bit of a hippy atmosphere. French Creperie is perfect for a meal and a few drinks or just a quick snack when you're walking round Pokhara all day. They have the best galette, pancakes and crepes in Pokhara! Also, If you're in Pokhara on Tuesdays, don't miss their movie nights!
9. Little Tibet Cafe (Tibetan Refugee Camp):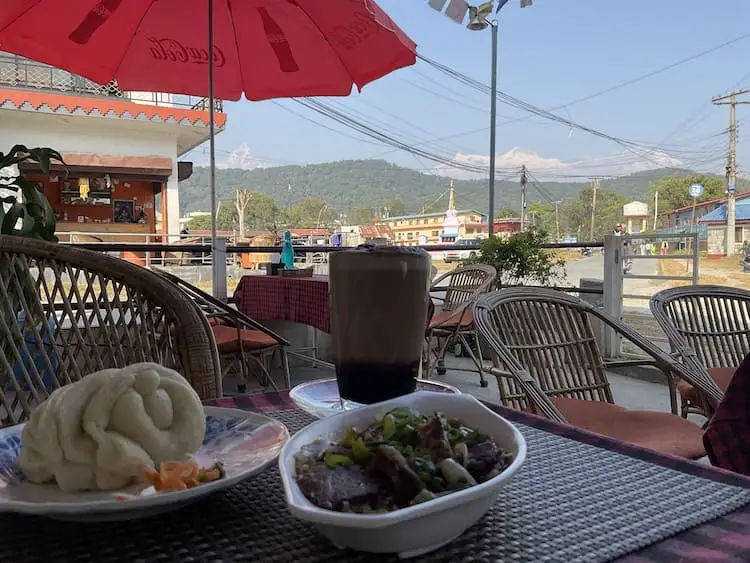 Literally little Tibet hidden in the outskirts of the main city – Little Tibet Cafe in Pokhara will take you into a journey of one the best and cheap Tibetan Food. The cafe is a little inside from Devi's fall and the entire road is covered with different Tibetan restaurants. 
They not only serve the best Tibetan dishes but also a wide variety of coffee options, shakes and juices. Our regular favorites are the peach iced tea, lemonade, cafe mocha (topped with marshmallows) and Browniccino. Brace yourself for the big dumplings (big momos!) stuffed with chicken/ buff and fresh veggies, or get the simple Tingmo with the buff Shapta!
If you're a veggie, try their potato and cheese momo. Not too fancy, but it is definitely worth trying. Everything about the food at Little Tibet will blow your mind! For less than 10 USD, you are getting two plates of anything and two drinks, isn't that crazyyyy! This cafe is populated by all generations as the kitchen brings in warmth for all ages!
Although the Little Tibet Cafe is a little far away from Lakeside, it is still one of the best restaurants in Pokhara!
10. Cindermint in Pokhara: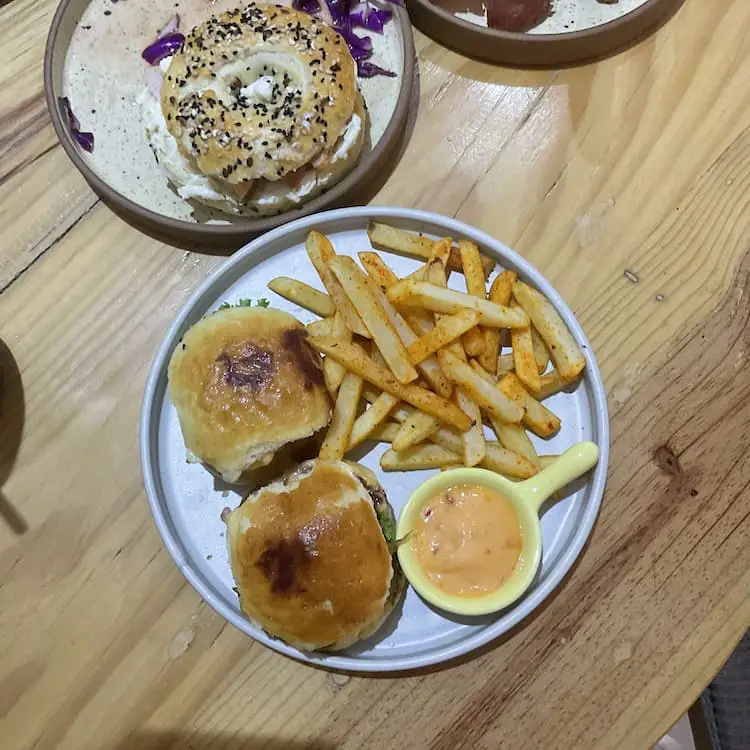 Cindermint in Pokhara is an aesthetically instagrammable cafe at lakeside. We love their pastel interiors that give out a cute vibe and the entire team is absolutely friendly. Cindermint has one of the best bagels, sliders and a wide selection of pastries and pies (lemon meringue pie is one of our favorites!) can leave a great impression on you!
Invite your friends to Cindermint as they offer a lovely atmosphere. The service is amazing and the staff are very courteous and motivated. The prices are very reasonable and the aesthetic decor will satisfy each visitor's taste. This cafe is a gem. The staff clearly take pride in doing their job, the place is clean and well kept and the fresh food is top notch.
11. Crave at Dam Side Lakeside: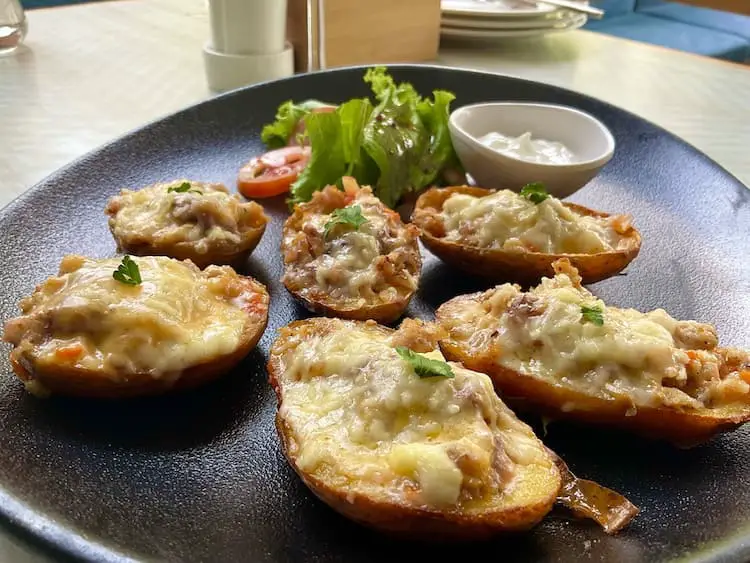 Finding a restaurant that displays the precise price you will pay when you eat there is difficult. One such restaurant that does this is Crave in Pokhara. The eatery is a treasure in Pokhara as it offers a wide variety of dishes that are uncommon in Nepal – like nachos and burritos! Although the food is amazing, what Crave does well is drinks! With large glasses and mouth watering tastes, Crave has some of the best coffees, mocktails and drinks!
The restaurant also offers a quiet and great vibe that is quite a cozy and orderly place to relax. The restaurant's interior is also intriguing with a variety of ornaments that are connected to pop culture and the arts. The cuisine is quite affordable and a big hit. This is a must-try low-cost dining option in Pokhara.
12. The Grounds by Majestic Lake Front: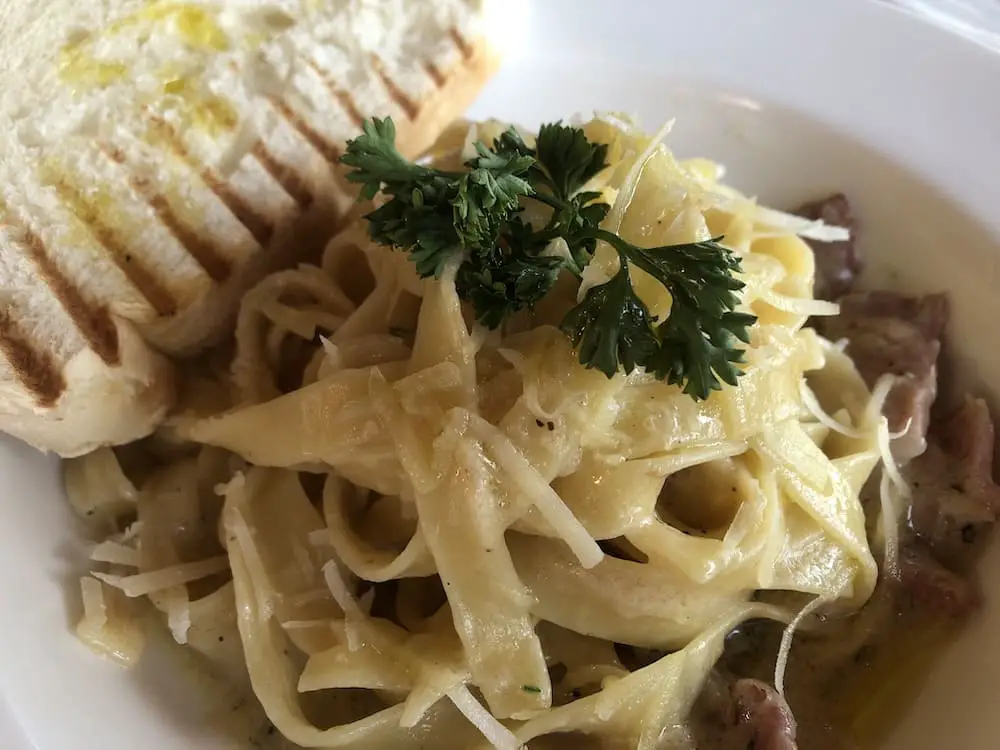 The Grounds in Pokhara is a new restaurant at Lakeside and has a big menu of food and drinks that is offers wholesome food and flavors. It is close to the lake to enjoy a calm day along the shoreline of the lake. The restaurant in Lakeside is elegant with an open space concept complemented with wooden and bamboo furniture. Try their pasta, starters and the strawberry lemonade to add a bit of zing to your gloomy day!
13. Dheentheba Restaurant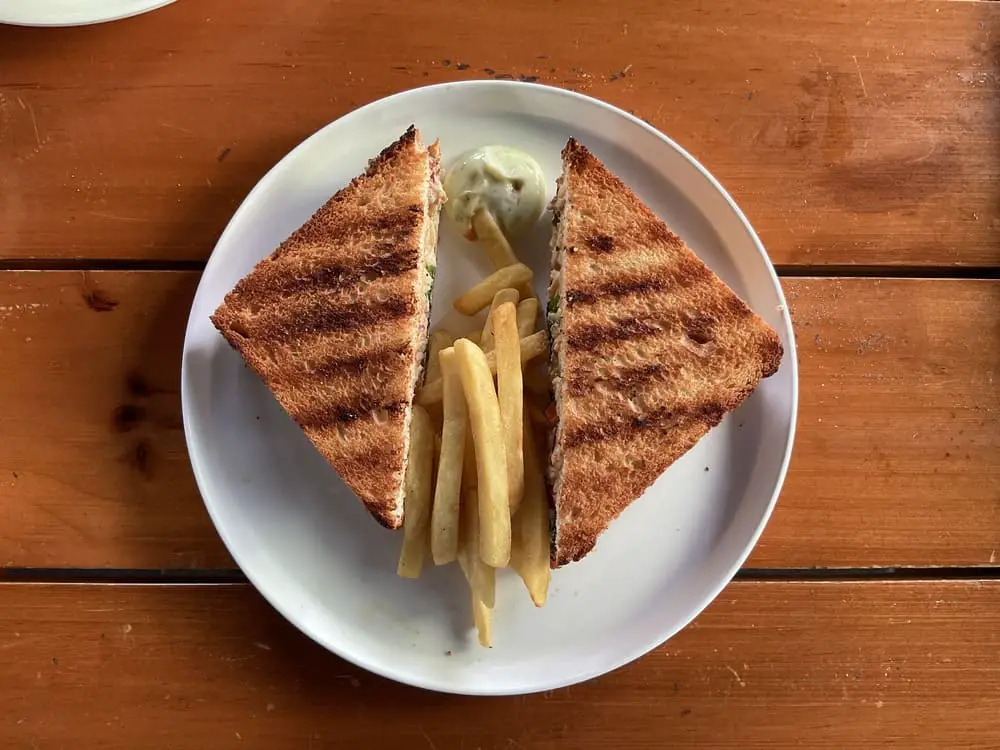 Located in the charming city of Pokhara, Dheentheba Restaurant is a must-visit destination for foodies and coffee lovers alike. With its cozy and lovely ambiance, Dheentheba Restaurant offers a unique dining experience that will leave a lasting impression. From delicious food to refreshing beverages, this restaurant has something for everyone. The attention to detail and passion for quality that goes into every dish and drink is evident in every bite and sip. Whether you're looking for a hearty meal or a quick coffee break, Dheentheba Restaurant is the perfect spot to indulge in some of Pokhara's best food and drinks.
Map of the Best Restaurants in Pokhara!
Below you can see the locations of all the eateries in Pokhara I have covered in this blog!
Key Takeaways: Best Restaurants in Pokhara
If you are like me and a foodie, then Pokhara is a great place to visit! With so many food options it is hard to choose where and what to eat! From pizza, to Korean food and even Tibetan food, it can be tough to narrow down your decision and just pick one place to eat. Thats why when in my Pokhara travel guide I recommend spending at least a few extra days around Lakeside if you have the chance!
If you are looking for some of the best restaurants in Pokhara, then make sure to try every one of the eateries on this list! You wont be disappointed with the variety or deliciousness of the options! Eat till you can't eat anymore! Enjoy my fellow foodies!!